While entering the cage with a fighter is typically just reserved for cornermen, Saturday night saw CAGE winner Aleksi Nurminen (5-2) enter with his coaches plus his arm around fan Juuso during his post-fight celebration. "He is the biggest and most fanatic fan I have" says Leksa that was happy to discuss the addition to his crew with MMAViking.com.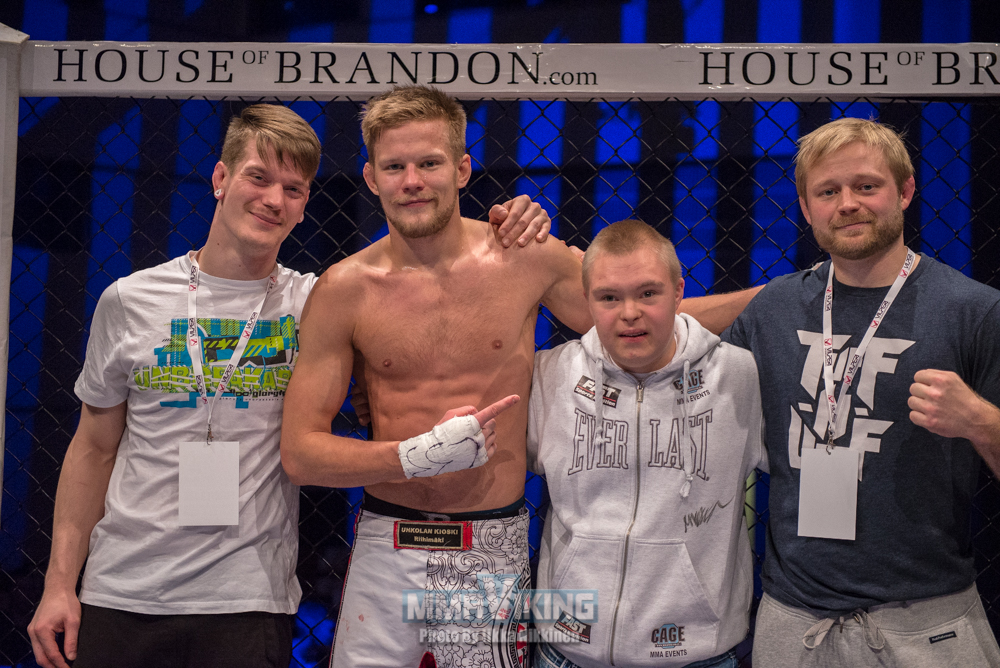 "I have promised him many times that he can come to backstage with us, but we have failed to deliver this promise many times" says the popular lightweight. "Janne (coach) improvised and we decided to pay back little bigger."
While the Finn has many fans, including the notorious Nurminen Crew, the "very big mma fan" was the one who got the special honors Saturday night at the Helsinki Culture House after the finish of Brazilian Jean Filipe Prestes Dos Santos.
While, Juuso may not be headed toward a career in MMA himself, Nurminen says that his biggest fan does enjoy swimming and even a little shadowboxing =)