The young and confident Finn Aleksi Nurminen was building his way toward a top 10 Nordic ranking in his young career, but elbow surgery last March kicked-off a myriad of challenges that have sidelined the IMMAF amateur world championship. "I am till having issues with my health, but slowly climbing up!" says Leksa to mmaViking.com that is staying positive and busy during his forced time away from training.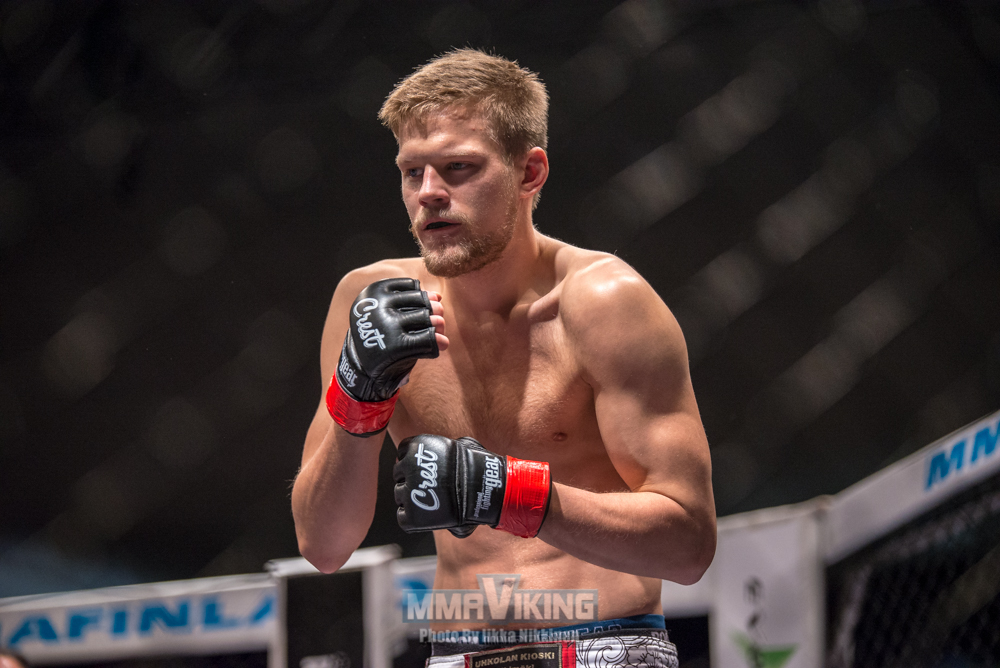 "I didn't realize that the surgery would affect me that much and when I rehabbed the elbow I just did too much of everything else." says the lightweight that was last in the cage in November of 2015 at Cage 33.
The lightweight however did have time to step up for a grappling match with Anton Kuivanen under EBI rules in Vantaa last October, where he was able to outpoint the UFC vet.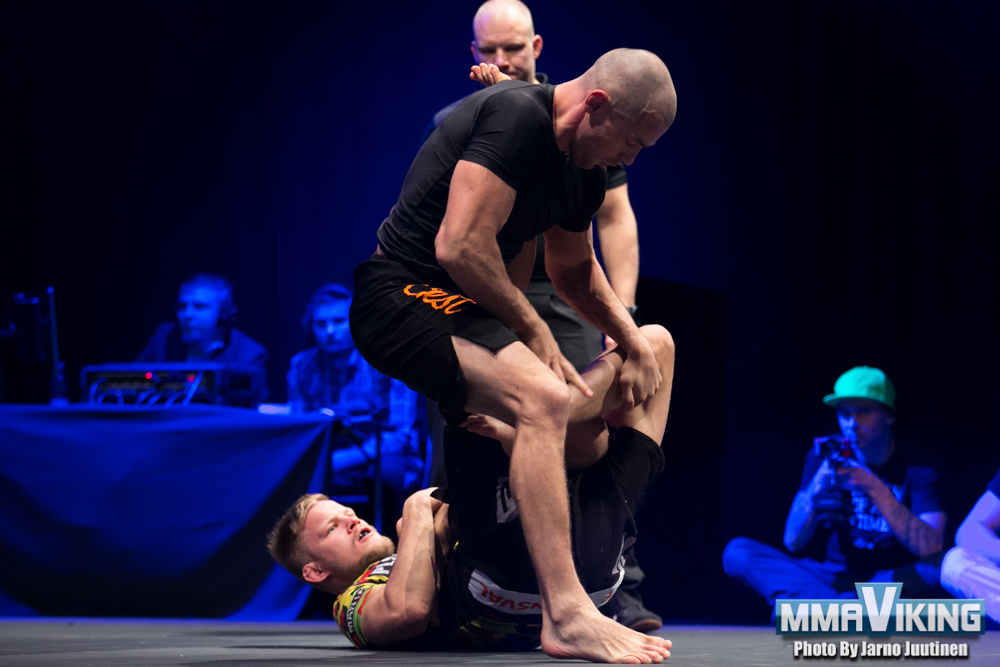 "I haven't been training at all for 3 months because my heart can't take it.  I can't raise my heartbeat over 130, and if I do my body shuts down and I lose sleep, etc.  I couldn't raise it above 110 about a month ago." says Aleksi about his slow progress back.
The Finn has put together a 6 win and 2 loss pro record and built up a solid local following, including the notorious Nurminen Crew prominent at all fights.
While some fighters may feel helpless without being able to go into the gym, Nurminen has been taking to the mic to fill up schedule. The fighter that promises to be the best ever and UFC champ one day puts his energy toward writing and rapping, which you can check out below.
"I am hopeful that I can fight at the end of the year, but definitely not rushing anything!" says The RNC Sports Club fighter.