One of Sweden's hottest prospects Amir Albazi will be fighting for the bantamweight title against Veselin Ivanov (8-10) from Bulgaria at the UCMMA 44 event set at the Troxy in London on September 5th.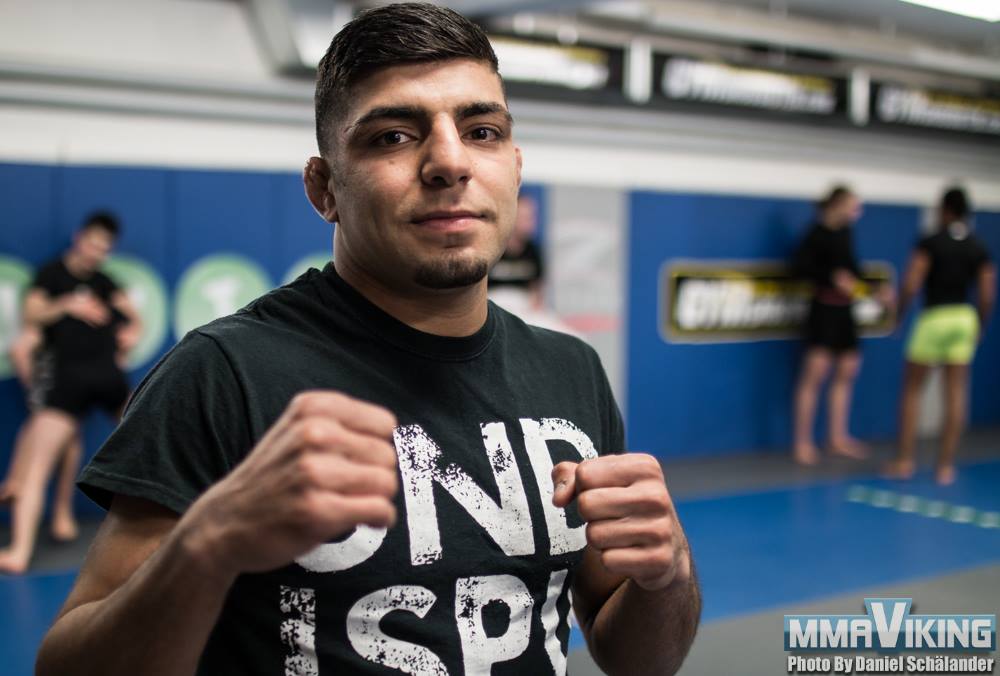 Albazi who now trains at the London Shootfighters club comes in still undefeated at 6-0 with 3 wins by submission and 3 wins by TKO, with his latest win being over Ondrej Moravec (2-1) at Caveam – Bitva Roku 2015 on March 19th which was a TKO in the first round. The Prince has had some troubles with finding opponents for his previous fights, to the point that he has challenged Martin Akhtar attempting to get his first fight on Swedish soil at Superior Challenge.
Veselin Ivanov has had a bit tougher road with his latest win by a unanimous decision over Salih Kulucan at UCMMA 43 breaking a three fight loss streak for the Bulgarian fighter.
Albazi gained attention early in his career by capturing multiple grappling and BJJ world titles.