Andreas Lindblad (1-1) was set to fight at Superior Challenge 13, but with that event pushed back to October 1, the Swede now steps up to face John Blamir (0-0) at Gods of the Arena in England on the 8th of April instead. "I'm facing a guy that literally has no info of him on Google or Youtube" says the "The Guillotine" about his unknown opponent making his pro debut to MMAViking.com.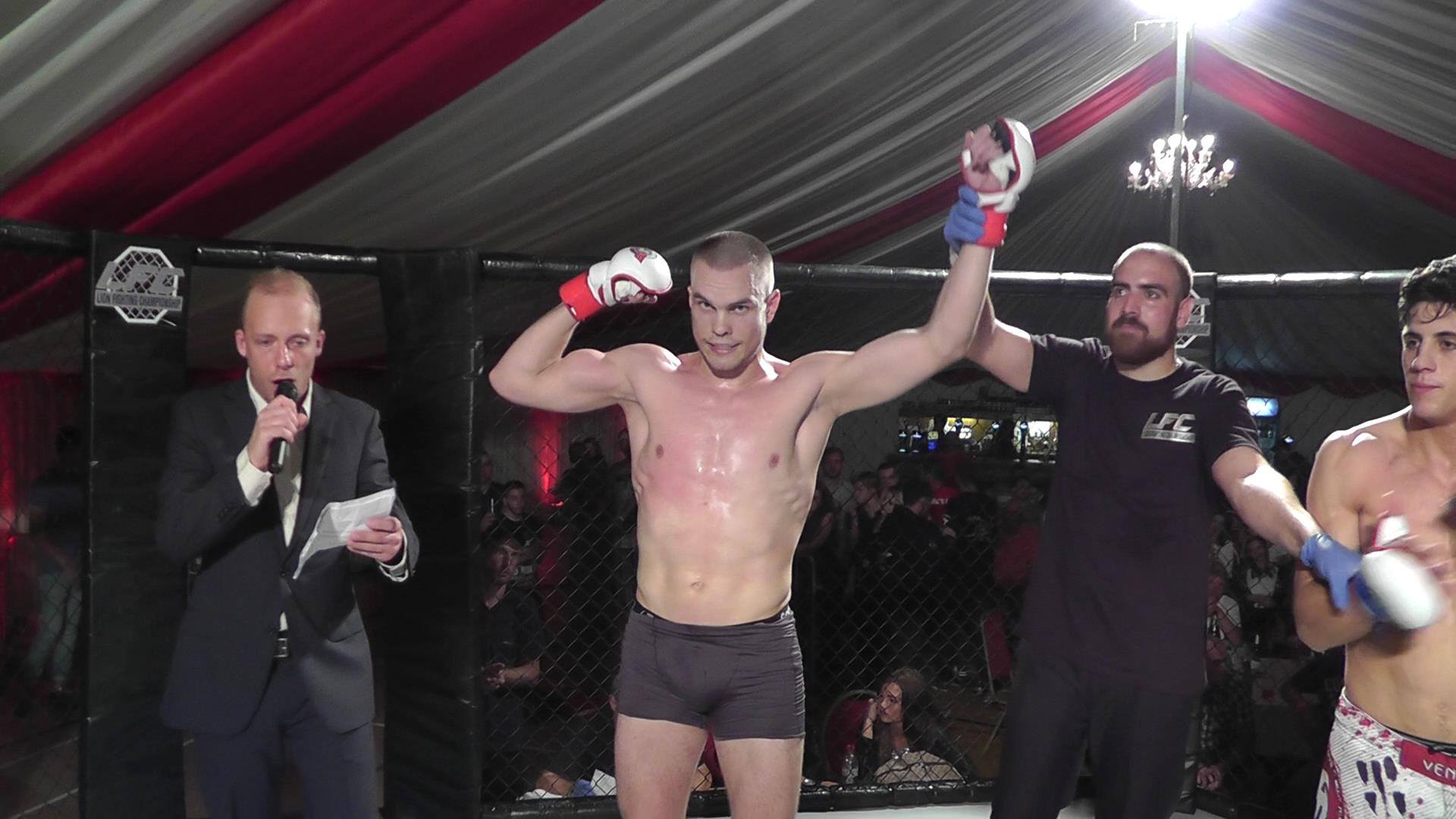 The Frontline Academy fighter was going to face Botir Movlonov in a Swede versus Swede bout in just two weeks at the cancelled event, but he sees it all as a welcome change. "I'm pretty bummed, but it worked out for the best, a lot of my close friends weren't able to make it to the fight, but now they will when they changed the date. So I see it as a blessing in disguise."
"I'm super confident in myself right now, have never felt this good ever before. So it will be a tough night for anyone that will stand infront of me now."
"I'm heading back and forth between my two gyms. My hometown gym Hilti BJJ/Samurang Fight Center and of course Frontline Academy in Oslo." says the Swede that trains in Norway.
The lightweight is looking to rebound from a loss in his last outing at ICE FC 7, where he was outpointed by split decision. The 26 year old Lindblad won his pro debut with a submission back in November of 2014.