Swede Andreas Ståhl lost a unanimous decision in his UFC debut versus Gilbert Burns last Saturday, but the real story isn't reflected in the scorecards as Real Steel reveals he fought most of the bout with a broken nose and jaw.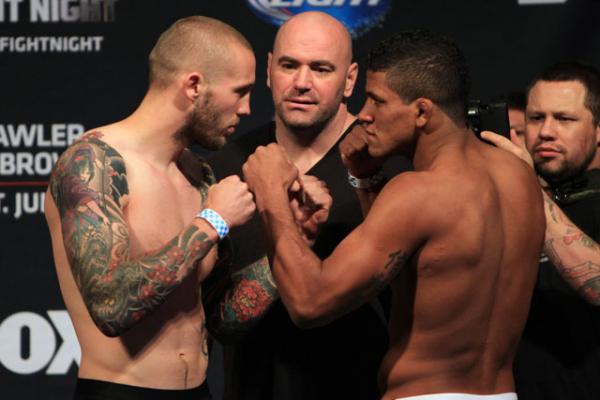 "During the 1st round of the fight in the UFC I got hit by a shot that broke my nose and jaw unfortunately. The last 2 rounds I had difficulties to breath since no air was coming through my nose and to go for takedowns since my jaw was completely loose." posts the fighter on Instagram that trains out of Renyi in Umeå.
The previously undefeated fighter known for his toughness, did not once think of calling it quits. "I did try a couple of times (go for takedowns) but when he put his arms around my face, I could feel my jaw moving since it was loose. The pain was immense but I really wanted to win this fight and still be undefeated so there was never any toughts of quitting."
The reality of the injury has now set in as Ståhl reveals "2 days ago I had a surgery done at Umeå hospital and they connected my jaw to the skull with 4 titanium plates and fixed my nose. Recovery time will be 5-6 months. I will be back, stronger and more motivated than ever! ( now I am the real steel for real )"
The Swede now holds a record of 9 wins and 1 loss. Let's hope for a successful recovery and a return to the Octagon in 2015.