One of Sweden's most diverse and talented fight cards will now take place in Amman, Jordan instead of planned in Stockholm, Sweden. Without agreement to get the main card fights (listed below) to be conducted under unified rules from SMMAF, the lineup of Swedes Jack Hermansson (champion), Martin Svensson, Pannie Kianzad, Jonatan Westin, and Frantz Slioa now find themselves in the Middle East for their bouts taking place in three weeks from today. Cage Warriors posted the newly revised poster for the 71 card following yesterday's decision to move the event.

"Thank you #cagewarriors for standing up for us when Sweden doesn't!" posts Swede Lina Akhtar Lansberg, who is also shown on the poster.
Main Card
As outlined by the official statement from Cage Warriors yesterday, below is the proposed main card.
Jack Hermansson (8-2) versus Cheick Kone (11-3) – Title Bout
Martin Svensson (13-5) versus Dave Hill (12-3)
Pannie Kianzad (5-0) versus Alexandra Buch (8-3)
Jonatan Westin (6-2) versus Jack Mason (28-13)
Frantz Slioa (4-0) versus Liam James (8-6)
Overshadowing the fantastic lineup of fighters has been the battle between Cage Warriors and the Swedish MMA Federation, which only allowed the Martin Svensson versus Dave Hill bout to be fought with Unified Rules. The remaining 4 main card bouts were only approved without elbows, foot stomps, and upkicks, which was something that Cage Warriors feels "dilutes" the sport and was working together with SMMAF to get approved for standard Unified Rules.
In a released statement from Cage Warriors, SMMAF claims ""The committee has found that several matches applied for by Cage Warriors have not made the required level."
"Jack Hermansson is our middleweight champion and Jack Mason is probably the most experienced fighter in the UK, but their respective bouts were not approved. It's absolutely absurd." commented Cage Warriors CEO Graham Boylan.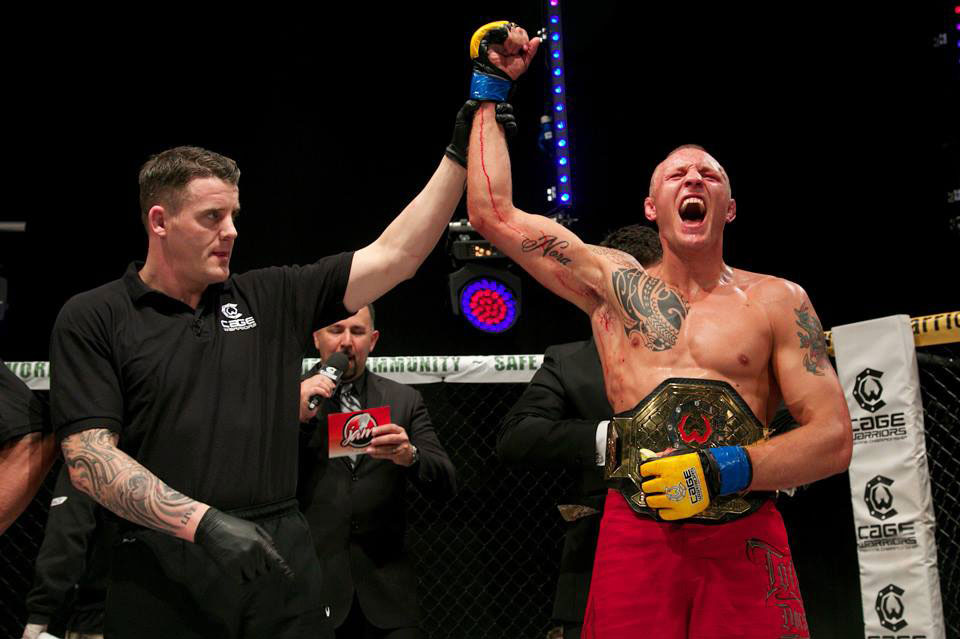 "We've done everything we were asked of, and yet it seemingly comes down to two persons on the pro committee, who for some reason have decided to vote no to these fights. Honestly, it makes me rather uncomfortable, and it does raise quite a few questions, when they accept only one fight under these rules (Martin Svensson vs Dave Hill, ranked 152 and 164 respectively by Fightmatrix.com), while for instance an absolute elite WMMA fight in the Featherweight division between the World's number 5, Pannie Kianzad, and the World's number 11, Alexandra Buch, was turned down. How does that make sense?" posts Head of Operations in Scandinavia Tue Trnka.
The local Nordic fans are losing in this debacle of events leading to many of Sweden's top fighters leaving the country to fight on a card planned to highlight there skills in front of family, friends, and local fans here in Sweden.