While most fighters can't wait to get signed to the UFC in order to leave their day job behind them, recently signed Anna Elmose (3-0) is not one of them. "I have no plans of quitting my job, because when I'm done fighting, I still want to be working there." says Panda to MMAViking.com shortly after the ink dried on her contract.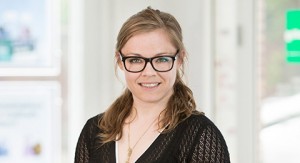 "In many ways, I also need this job to clear my head between practices. If I didn't have anything to do between my classes, I would get bored. I'm a very active person, so I like to make sure our three real estate stores are running smoothly." says the Sales Coordinator with a focus on Real Estate.
Elmose will however miss a day or two of work leading up to her debut on the Rotterdam card on May 8 as she prepares for her toughest fight to date.  The first ever Danish female to be signed to the UFC will take on veteran Germaine de Randamie (5-3) that is a world champion Kickboxing/Muay Thai champ with a record of 37 wins and 0 losses..
"They are giving me a lot of flexibility, which means I can train twice a day up to my fights, and still take care of my work duties. On the other hand, I work way more, than what could be expected, when I don't have fights lined up. So, I guess it's a win-win relationship for both parties."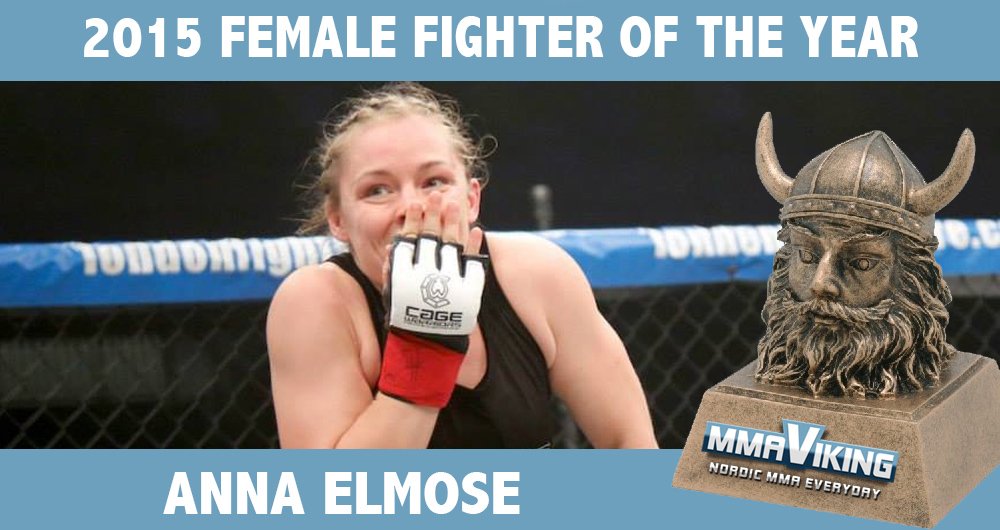 MMAViking.com's 2015 Female Fighter of the Year will look to her highlight reel, as she has quickly built up a reputation as a devastating knock out artist finishing all of her pro MMA fights.
"I've got the absolutely best bosses in the World at Nybolig Munch & Bjerregaard in Thomas Munch and Christian Bjerregaard. I love my job as a real estate agent, and as they're being so supportive of my MMA-career."
Stay tuned to MMAViking.com that will be reporting live from Rotterdam.