One of the most interesting match ups on the upcoming Superior Challenge 9 card is the lightweight clash between Finland's Anton Kuivanen (18-7) and Sweden's Diego Gonzalez (15-9). Kuivanen and Gonzalez are both highly experienced fighters who have been around the block few times.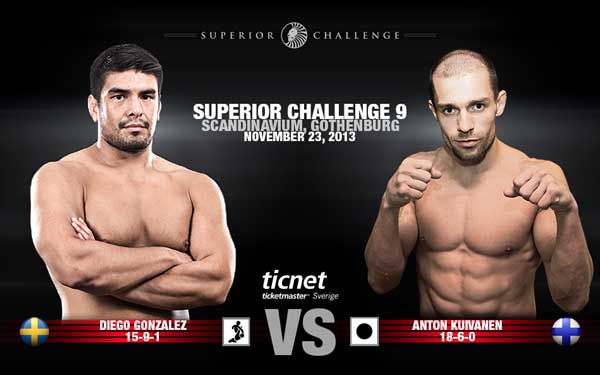 Our content partner FightSport.fi interviewed Anton Kuivanen in his home gym GB Gym in Helsinki, Finland. The Finn is eager to get back into action after a shocking loss to American Ryan Reynolds at the Cage 23 in September.
Anton Kuivanen's quotes below are from the video interview  by FightSport (in Finnish)
On the defeat at Cage 23:
"Preparation for the fight at Cage 23 was perfect. I felt like I was in best shape of life. Maybe I felt too good and the focus on fighting without tension went overboard. The first punch Reynolds threw connected to on top of my ear and then world went upside down for me. Also I think we sparred too much fight big boxing gloves and not enough with smaller MMA gloves that cover less of your head."
On Superior Challenge 9 opponent Diego Gonzalez:
"Diego is a very experienced fighter. I think the first time he fought in Finland was over ten years ago. One of the most experienced guys in the Nordic scene who is still active. He is a skilled allrounder with no clear weaknesses. I believe his strengths are in his grappling, especially his leg locks are dangerous. It's going to be a tough night for Diego. And probably a short one too."
On preparation for SC9:
"I took a week off after Cage 23 but after that right back to work and working on the mistakes I saw in the previous fights. We've been training a lot with MMA gloves now. Other than the rest of the work has been done inside my head and also having discussion with the people close to me."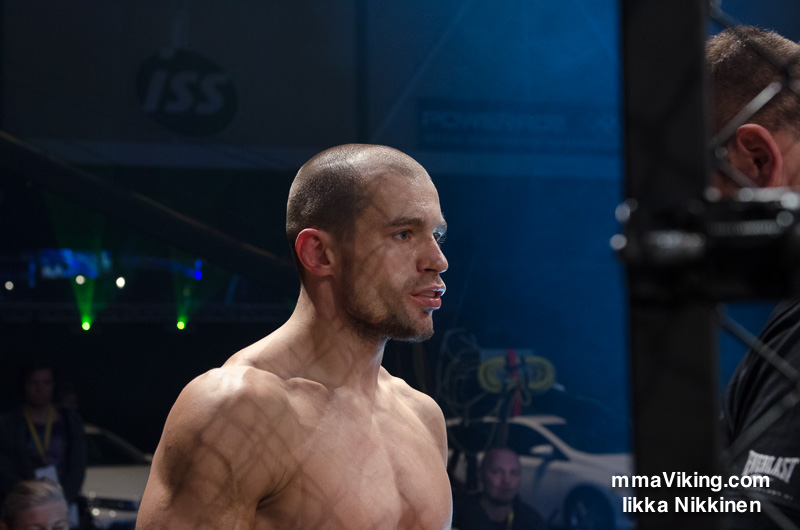 On future plans:
"In short I would say that I'm going fight by fight at this point. I would say that I have been crawling in the mud this whole year. I had a good momentum going on last year after the win at UFC in Calgary and I felt like things were really hitting off but that's not how things turned out. I dropped a tough loss to Chiesa and got canned from the UFC. In May I got a win but it was after a mediocre performance I think. In September I suffered  another terrible set back. Now we will just try to establish a solid base and get couple of wins. My goal is still to fight in the UFC in the future.
Buy Tickets