Diego Gonzalez (20-14) lost by TKO to Russian Ikram Aliskerov (8-1) in the main event of Brave CF 33 in Saudi Arabia in an impressive showing that the Swedish veteran could keep moving forward against a powerful attack.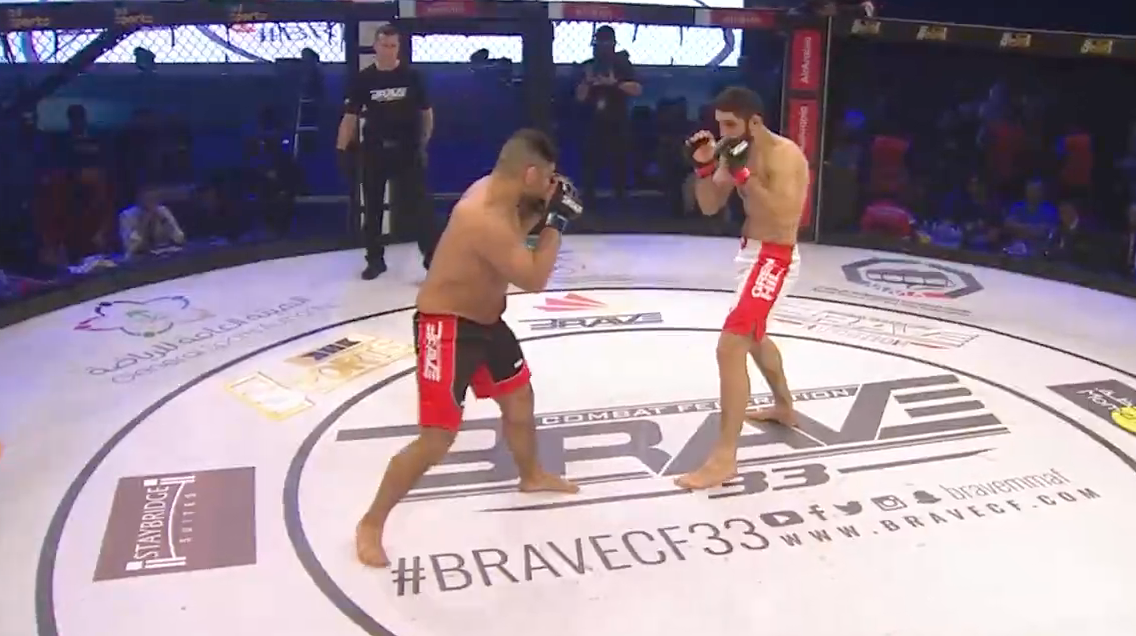 Diego used his jab early to try and establish himself on the feet, but Aliskerov was just too much at the Prince Abdullah Al Faisal Stadium Sports Hall. Ikram was able to land flying knees and headkicks in the first to damage the Swed throughout.
After a failed double-leg take-down, the Russian was able to land a hard shot that dropped Diego, and looked to the referee to try and encourage a stoppage as he jumped on top for the finish, but the Pancrase MMA fighter had no quit and fought back.
The second round was much of the same, where Diego could not find any advantage against the bigger fighter in the middleweight matchup.  In the third it was a punch, followed up with a huge knee to the face that lead to the end.  Although the grappler was still searching for submissions as he was bloodied and being dominated, the referee came in to stop the bout 2 minutes into the final round.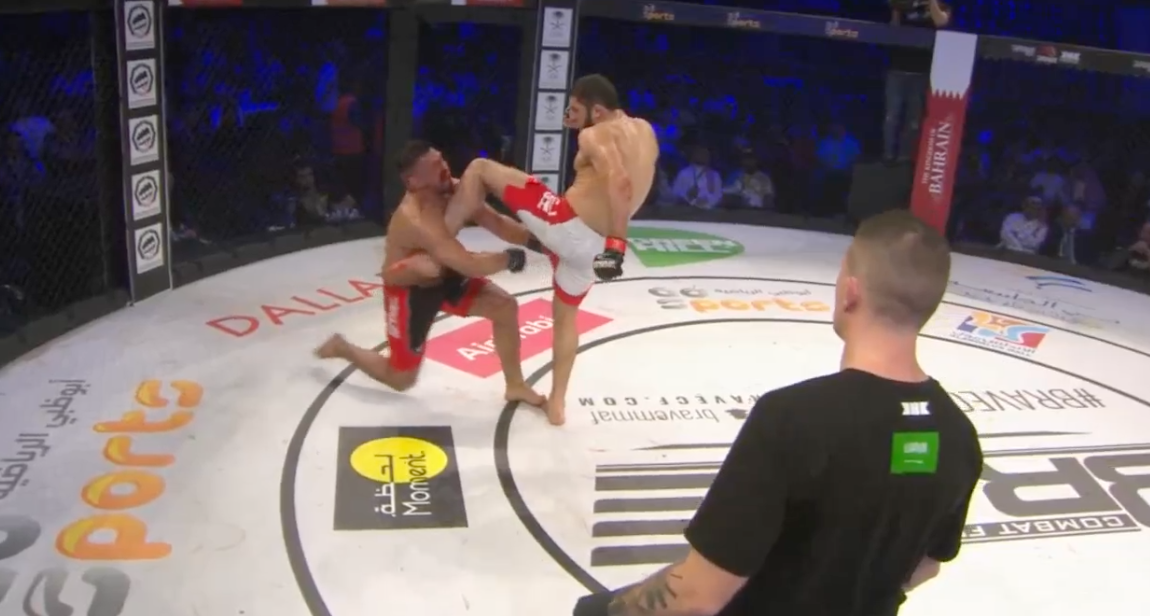 "Diego is a great warrior" praised Aliskerov after the fight, saying he has an "Iron Head".