Jack Hermansson finished Renzo Gracie Jiu-Jitsu black belt David Branch with an an arm-in guillotine at UFC Philadelphia in March. The Swede only needed 49 seconds to end the bout against the #11 ranked contender and to earn the 2019 Submission of the Year.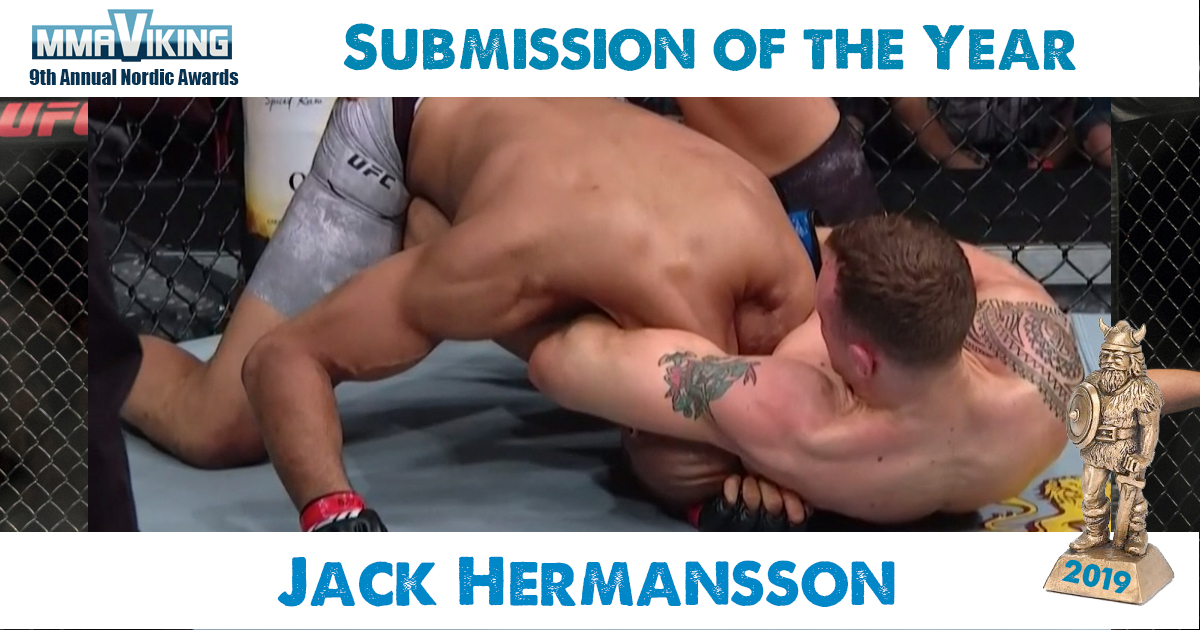 Hermansson uses his jab to attack early, and clinched with the former World Series of Fighting champion in the middle of the cage. Shortly after, Jack used a body lock and sweep to bring Branch flat to his back.
The Frontline Academy fighter immediately locked up an arm-in guillotine while Branch was on all fours. Jack fell to his back –David briefly tried to hold on to the cage to stop pressure– to tighten the lock and submit the bjj bleck belt forcing a tap.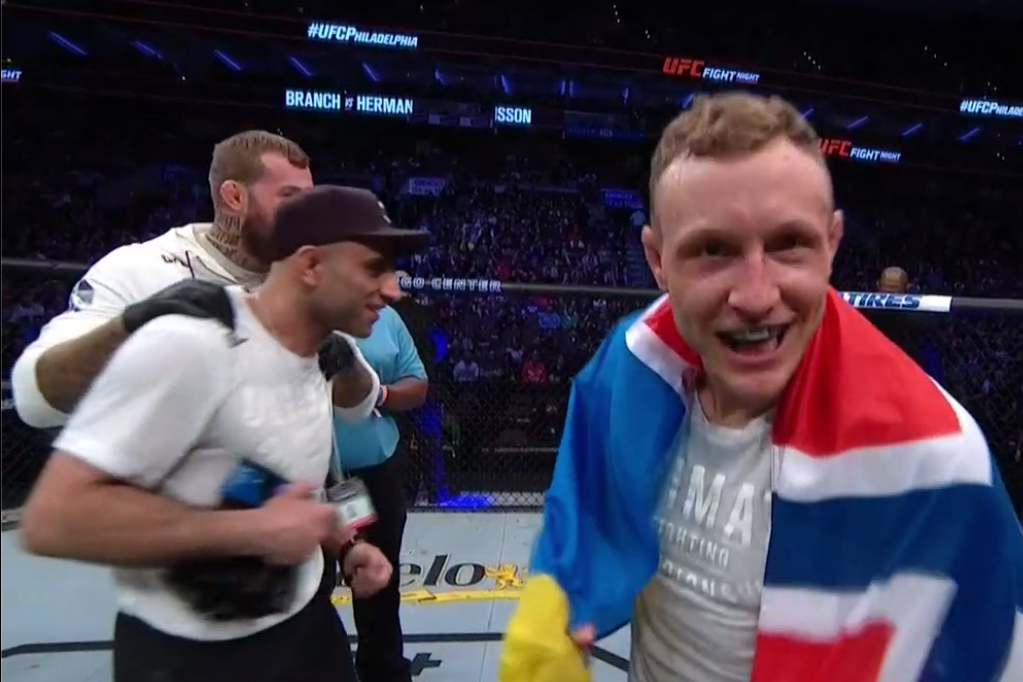 It was the 3rd straight win for the middleweight, and high-profile victory in the co-main event.  The submission also earned the "Joker" a $50,000 Performance of the Night.
Previous Submission of the Year Winners :
• 2018 : Gunnar Nelson versus Alex Oliveira at UFC 231
• 2017 : Mads Burnell Submits Fernando Duarte at SOMMA 2
• 2016 : Kim Thinghaugen's Twister
• 2015 : Gunnar Nelson at UFC 189
• 2014 : Niklas Backstrom at UFC Fight Night 41
• 2013 : Toni Tauru's Gogoplata at EUMMA 7
• 2012 : Martin Kampmann Guillotine Over Thiago Alves at UFC on FX 2
• 2011 : Bruno Carvalho vs Kyacey Uscola at Superior Challenge 7
Check out a complete listing of all of the awards since the inaugural awards in 2011.