Gunnar Nelson delivered one of the most high profile Nordic wins ever with a flawless performance on the main card of UFC 189.  2 minutes and 54 seconds is all it took for Gunni to grab a rear-naked choke on American Brandon Thatch at the Las Vegas MGM Grand Garden Arena in July and win mmaViking.com's 2015 Submission of the Year.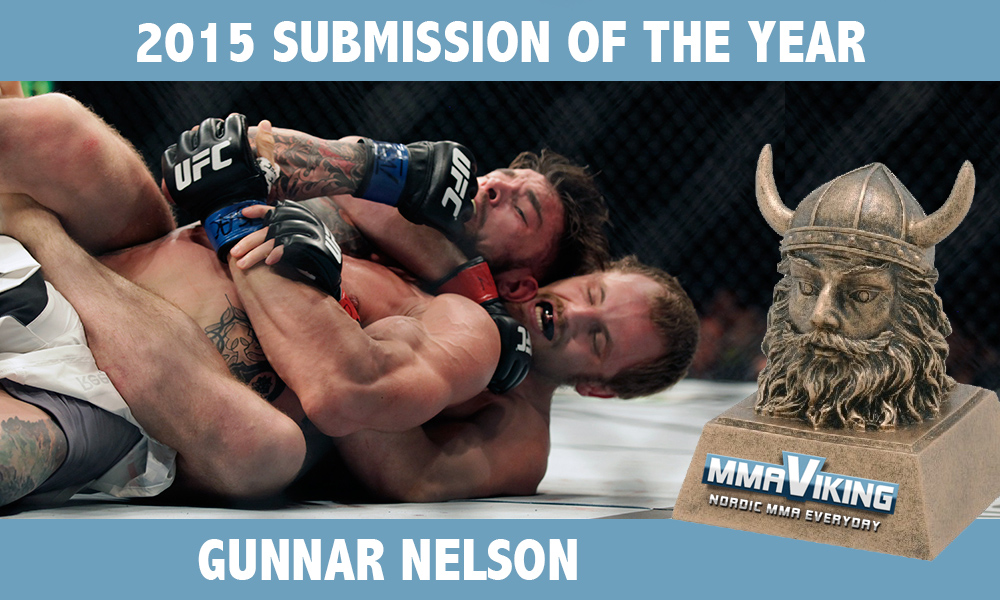 The betting odds were close as Nelson was coming off his first loss of his career and Thatch's size and striking was seen as a big threat over the smaller fighter from Iceland.
What made the win even more surprising was the way that the Mjölnir / SBGi fighter was able to get the fight to the ground.  It was a quick left to the face, followed by a huge right hand to the jaw that dropped Thatch to the ground in one of the most beautifully executed combinations from Nelson.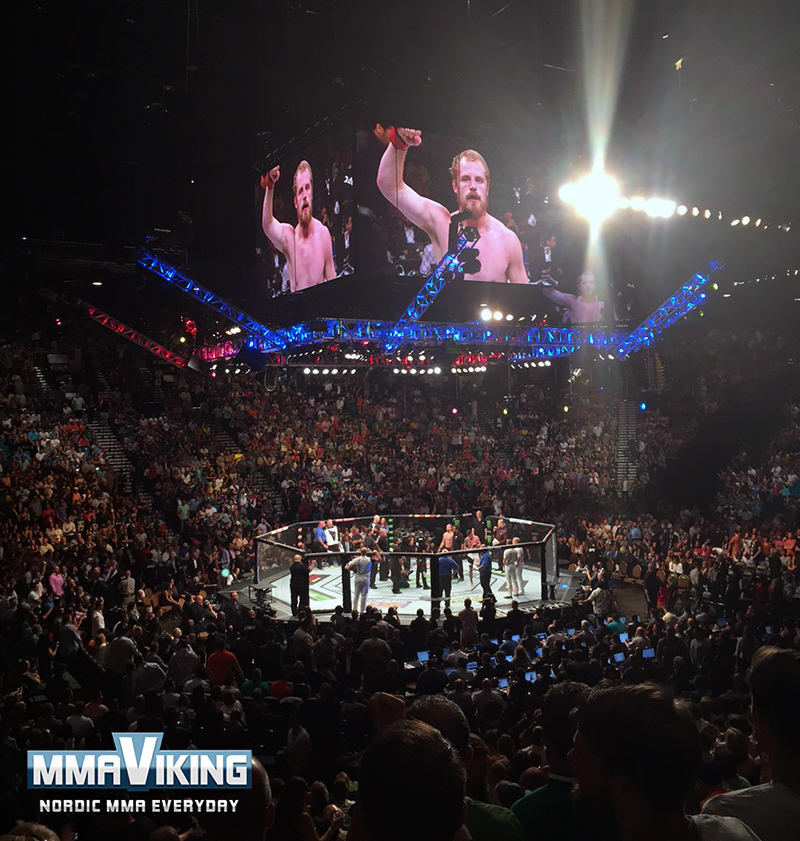 It was nearly perfect finish from there, as Nelson showed his grappling advantage.  He put his knee on belly, moving to full mount and using ground and pound forcing the Colorado based fighter to give up his back.
Once Nelson secured a body lock it was a matter of time before it was over.  After a few punches, it was the right arm that wrapped around the neck of Thatch that got tighter and tighter until the tap came.  It was a huge win with a crowd of mostly Conor McGregor fans that also came to cheer on the teammate and training partner.
Nelson wins this year's submission of the year award, joining other memorable submissions.
• 2014 Submission of the Year: Niklas Backstrom
• 2013 Submission of the Year: Toni Tauru's Gogoplata at EUMMA 7
• 2012 Submission of the Year: Martin Kampmann Guillotine Over Thiago Alves at UFC on FX 2
• 2011 Submission of the Year: Bruno Carvalho vs Kyacey Uscola at Superior Challenge 7
Gunnar won Breakthrough Fighter of the Year in 2012.