MMA Viking's Nordic Submission of the Year goes to Martin Kampmann for his performance at UFC on FX 2. The Danish welterweight star's beautiful guillotine choke came back in March when he forced Thiago Alves to tap out. The submission was an astonishing comeback from the "The Hitman" as it came at the last minute of the third round in a fight that Kampmann was losing by points. With the comeback choke Kampmann took home also UFC's the submission of the night bonus of $50,000 dollars.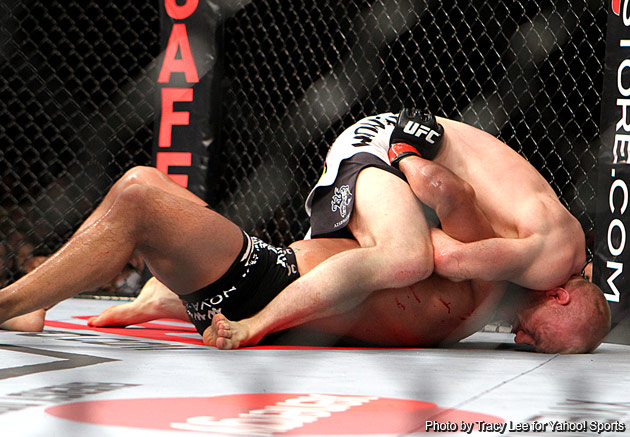 Overall Kampmann has five submission wins in the UFC. All of them were by chokes and three of them were guillotines which is Kampmann's favorite submission technique.
Video Highlight
Last year's submission of the year went to Bruno Carvalho's kimura submssion over Kyacey Uscola at Superior Challenge 7.