Putting Alexander Gustafsson in a high profile fight against Anthony Johnson is a fantastic foundation to get fans to the Tele2 Arena in Stockholm… however, it will take a bit of creativity to achieve the UFC's goal of 30,000+ fans. Here are a few ideas to help sell more tickets.
1) Put a Norwegian on the Card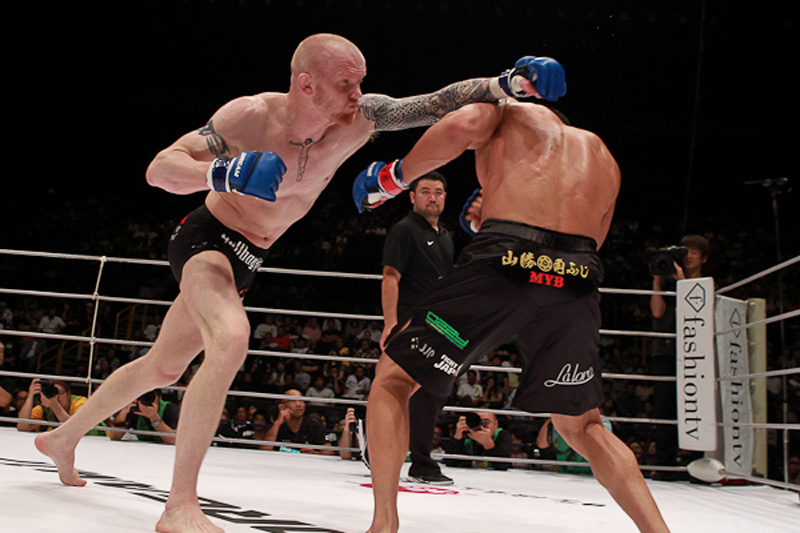 Sweden's neighbors to the east are just a short and cheap flight away from Stockholm. How about a popular Norwegian fighter like 26 year old Emil Weber Meek? The Welterweight from Trondheim is good with media and would immediately spread the word through mainstream media in the land of 5 million people. Or what if legend Joachim Hansen beats Diego Nunes next Saturday at Superior Challenge and is left without injury. Can you imagine the legend Hellboy fighting at Tele2 Arena?  Tickets will be sold.
2) Gustafsson Emphasize It's a Belt for Sweden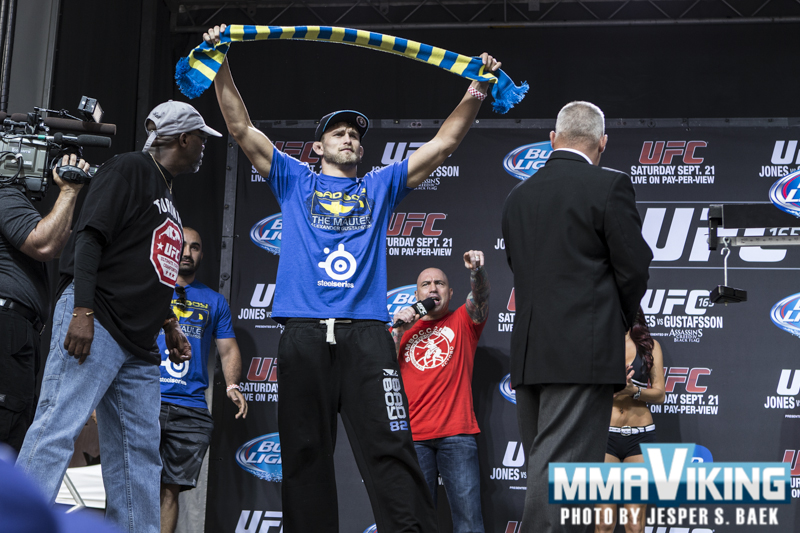 Before The Mauler fought Jon Jones, the light heavyweight consistently delivered the message that he was going to "bring the belt to Sweden". It's a simple message, but all Swedes loved it. We need another straight forward and powerful message to get the public on board with having a world champion. He doesn't have to go full Conor McGregor, but make the fight seem like it's winning Olympic gold.
Gustafsson's should start saying things like :
"I'm just two punches away for bringing the championship belt to Sweden. Come watch the first punch on January 24th."
"I will beat Johnson at the Tele2 in January, then I will beat Jon Jones back here in Stockholm in September."
"I'm going to show that the best fighter in the world is from Sweden."
3) A FinnKamp with Hirvikangas and Kakai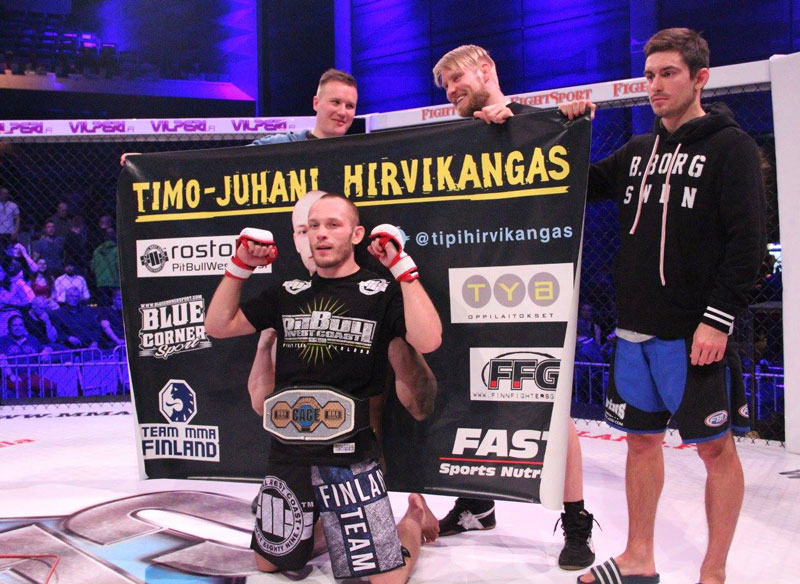 There has never been a Finnish fighter on a UFC in Sweden, missing out on the opportunity to sell thousands of tickets.  A Swede and Finn would be a good story in the media. There are three high-level bantamweights between the two countries not signed to the UFC, and two of them are ready (Toni Tauru is out recovering from recent surgery) to fight on January 24th. Finn Timo-Juhani Hirvikangas (10 wins, 2 losses) is coming off a recent win along with Sweden's Sirwan Kakai (11 wins, 2 losses). They want to fight each other, so let's do it.
4) Troeng Versus Kampmann Retirement Bout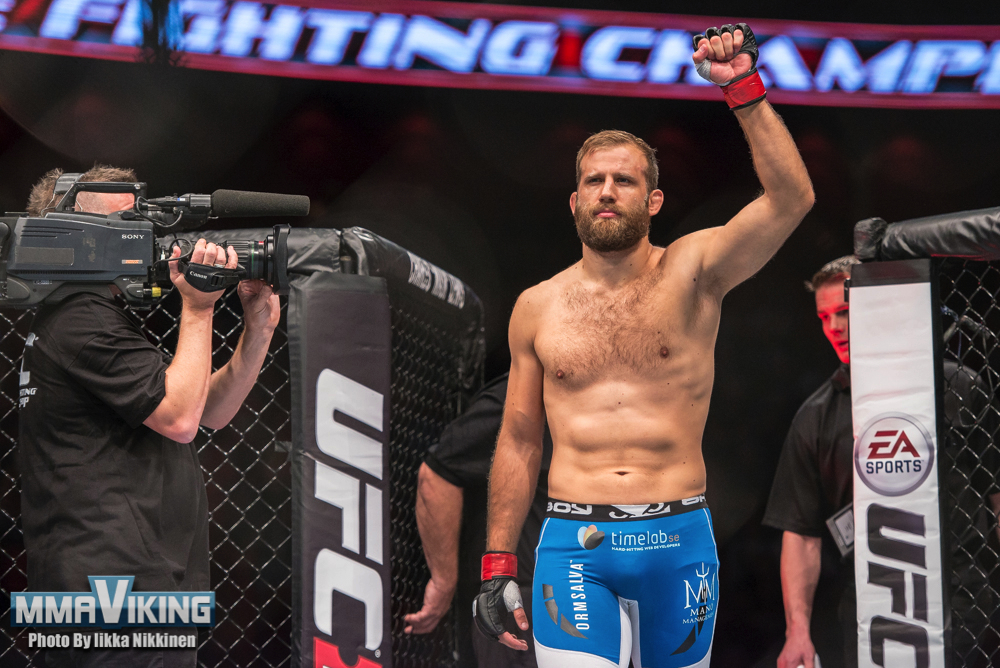 Both Scandinavian veterans Tor Troeng and Martin Kampmann are at the end of their careers. Let's give them an opportunity to slug it out one last time with their Danish and Swedish family and friends to see.
5) Cedenblad Versus Bisping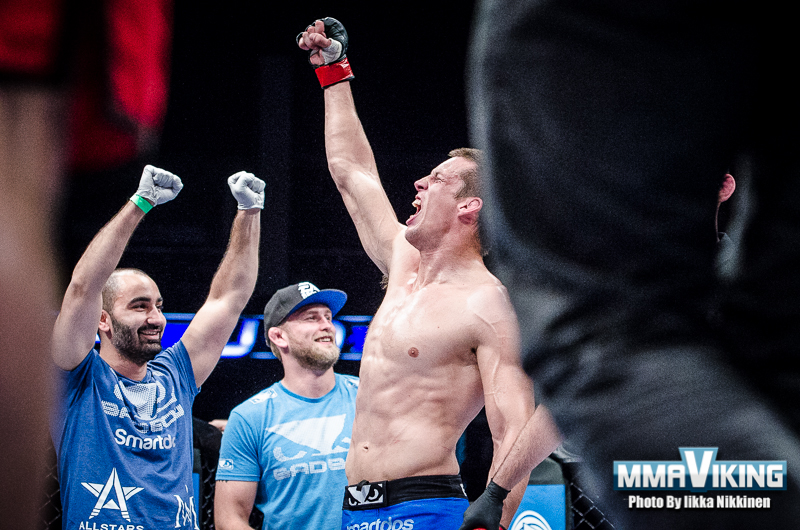 Did you notice Magnus Cedenbland is on a three fight winning streak in the Octagon? Let's give him a big name next for the main card. Michael Bisping will help attract eyeballs to the card and fill the arena. Jycken and The Count at a press conference jabbing at each other? This is media gold, and would fill seats from both those traveling from the UK and casual fans in the local area.
6) Deny the Timing of the Card
Let's not talk too much about the fact that Gustafsson will be stepping into the cage around 4:00 in the morning… oops, I've already said too much.
7) We Need Non MMA Stars to Sell to Their Fans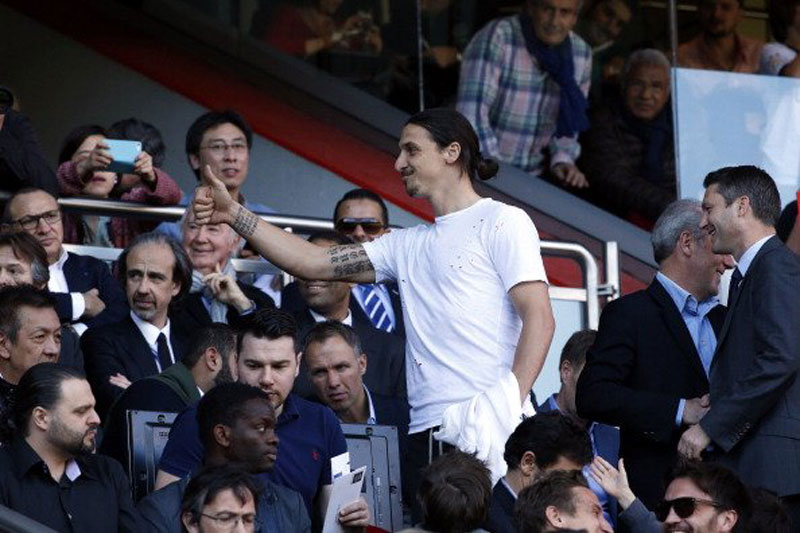 What if sports stars like Zlatan started saying he was going to Tele2 Arena to watch the big Gustafsson fight? Or if fashion bloggers, like Isabella Löwengrip, starting posting outfits of what she plans on wearing (or whatever fashion bloggers do) to the huge Tele2 Arena event. Make it cool and hip to attend this unique event, not just for MMA fans… but for everyone.
The more fans that attend the fourth UFC in Stockholm the better. It can help legitimize the sport and put MMA on the map. Hope a few of these ideas help!