Dane Mark O. Madsen notched wins at the sold out Cage Wariors 103, high-profile PPV stoppage at his own Olympian Fight Night event, and a 72 second TKO in the co-headliner of the UFC's first ever visit to Copenhagen, earning him the 2019 Nordic Breakthrough Fighter of the Year.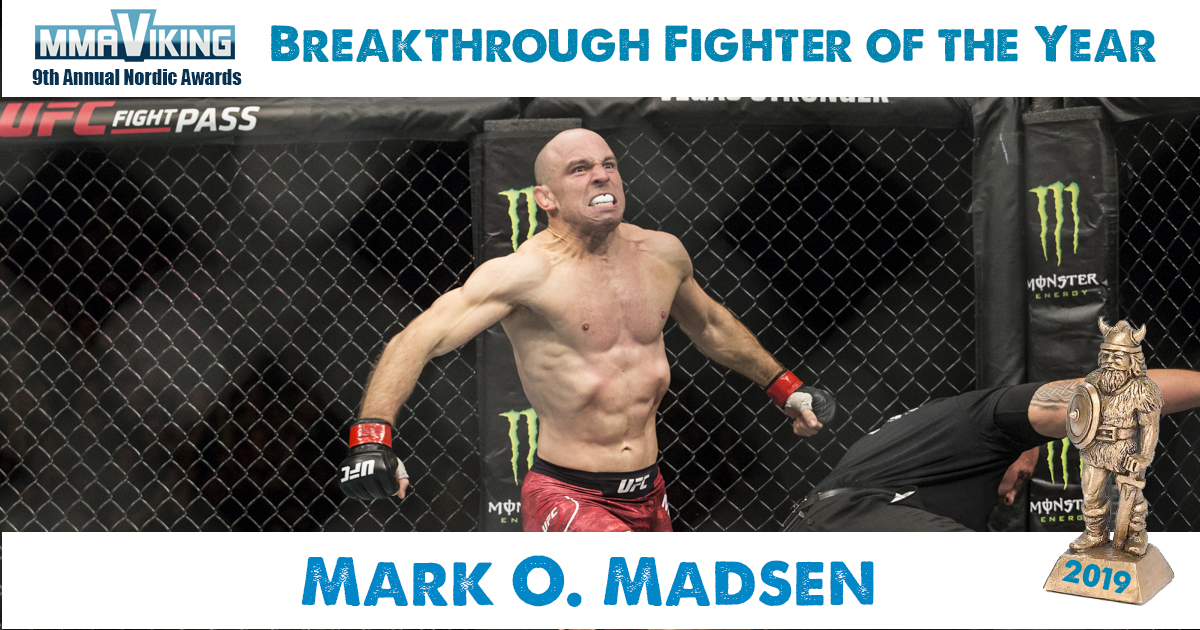 The 35-year-old silver medalist in Greco-roman wrestling was all in heading into his first full year committed to mixed martial arts.  The foundation was unbelieveably strong after building his own Team Olympian, MMA gym, and MMA promotion Cage Warriors Academy Denmark, with the commitment from wife Maria with PR and management and UFC vet and former Alpha Male coach Martin Kampmann as MMA coach.
The 2019 competition started in March at Cage Warriors 103 in front of a cheering fanbase in Copenhagen.  "The Olympian" outpointed experienced Frenchman Thibaud Larchet (12-5-1) to pass another test in his undefeated career.  The event was sold out with nearly 3,000 people in attendance at the historic KB Hallen.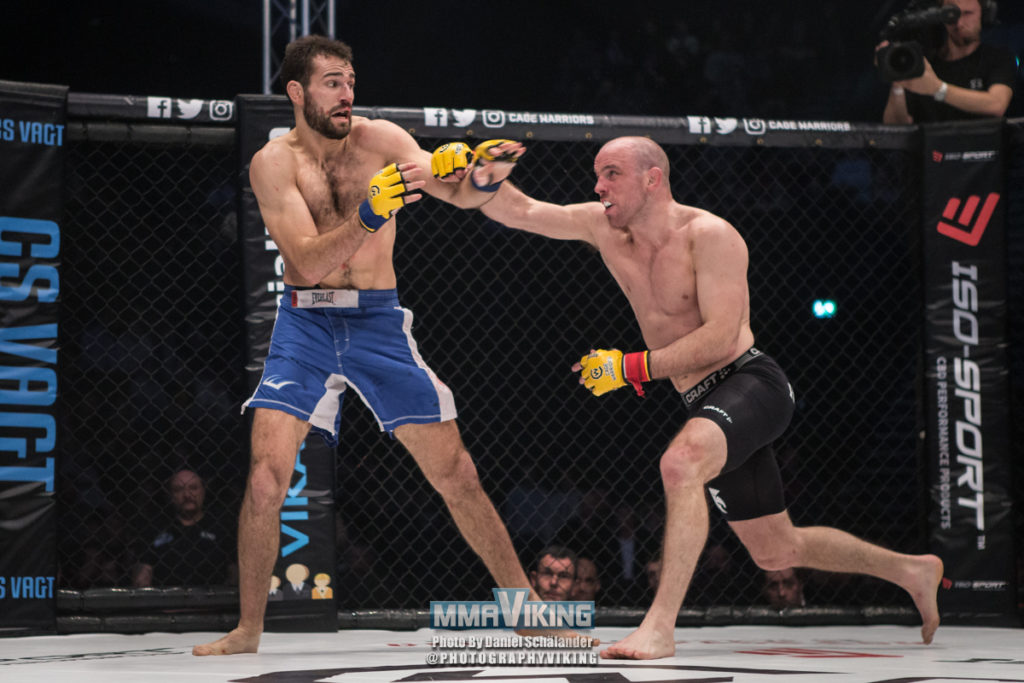 Madsen took fight sports to a whole new level in Denmark as he put on his own event to feature a showdown with Danish boxing star Patrick Nielsen (0-0).  The wrestler lifted the MMA debuting fighter over his head and slammed him to the mat before finishing the fight with a rear-naked choke at Olympian Fight Night 1 at KB Hallen in the main event.  The MMA pay-per-view event was the first of its kind and a mainstream media frenzy.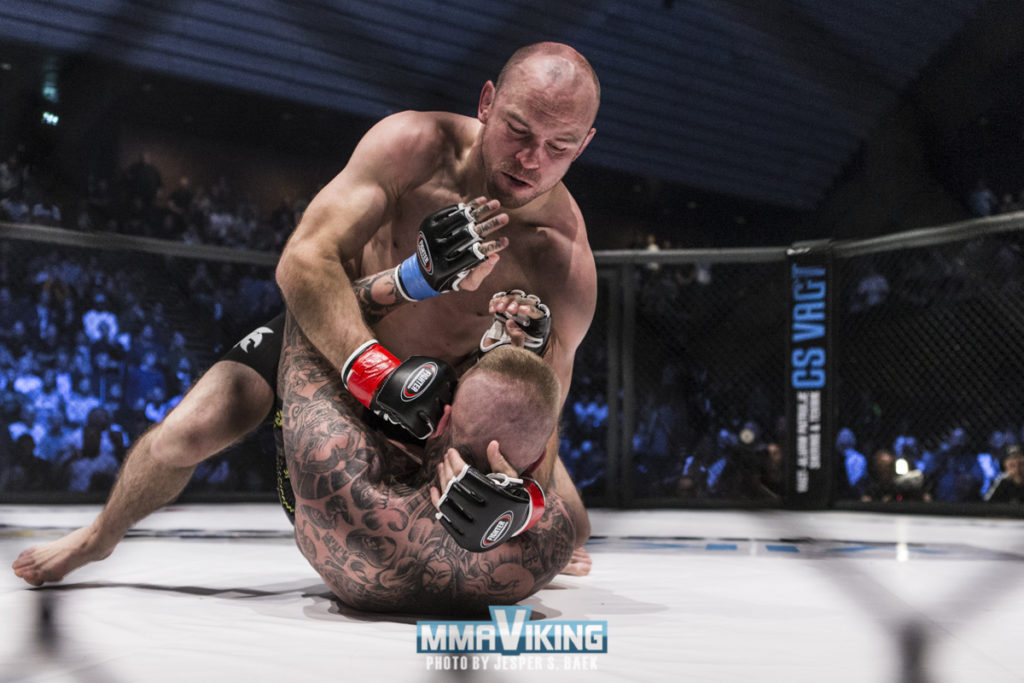 Madsen signed with the UFC in August for the UFC's first trip to Denmark on September 28.  "It's absolutely crazy. I went to Vegas on a One Way Ticket to chase a contract and now it's already in place. I had only had five hours of sleep when Ali Abdelaziz (manager) called and said, 'we have a deal'." said Mark about the deal.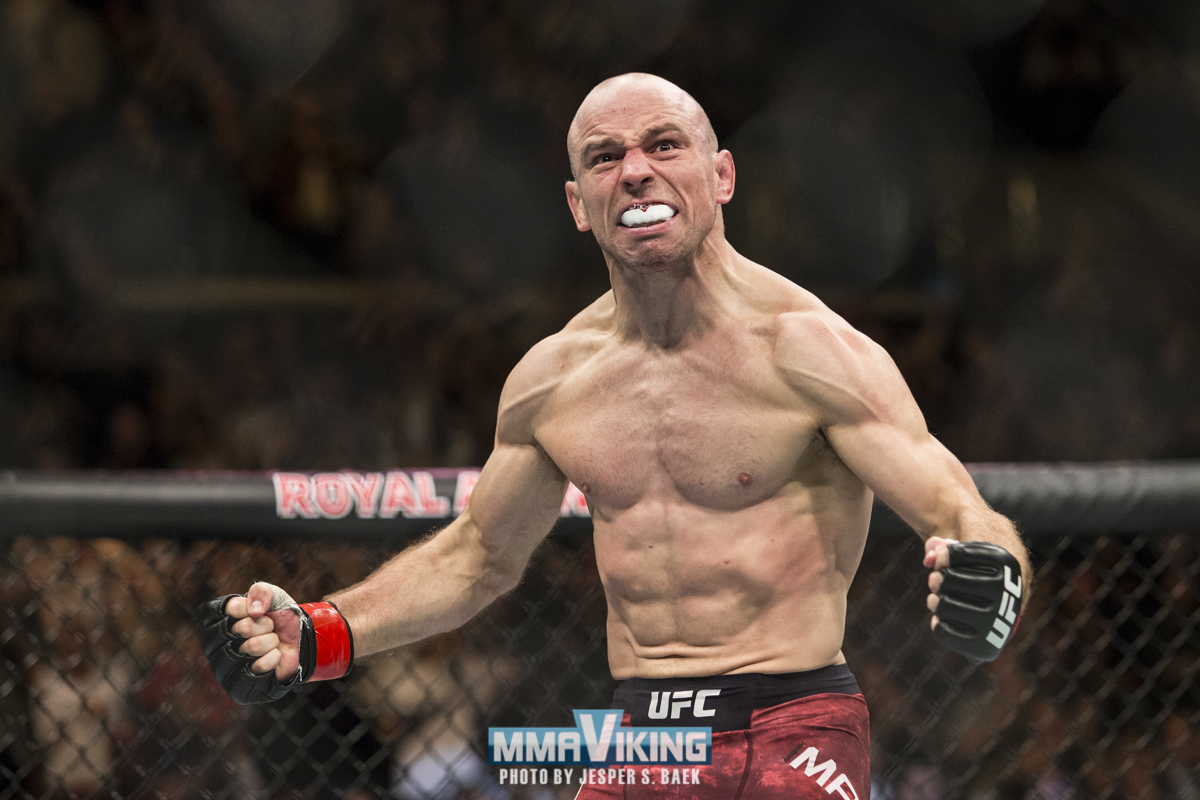 It only took 72 seconds to take-down and punish Italian Danilo Belluardo (12-5) with punches forcing the referee to jump in and stop the co-main event at the Royal Arena.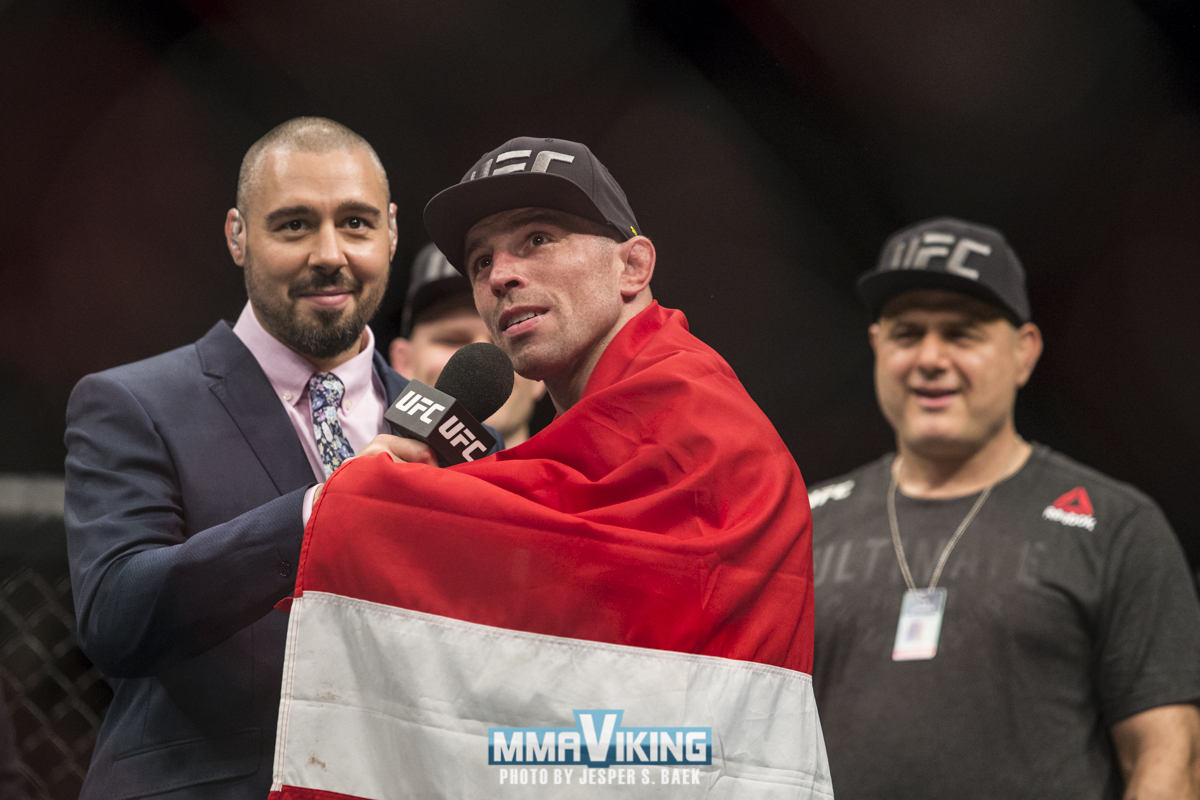 The "Olympian" made lightweight for the first time and although Dan Hardy was trying to force a callout in the post-fight interview, the humble Madsen said he was ready to get back to the gym and work. "What a gratifying moment. Thank you to this, UFC. This is absolutely amazing."
It was a perfect 2019 for the hard-working Dane.  Former Breakthrough Fighters of the Year :
• 2018 : Soren Bak
• 2017 : Sunna Davidsdottir
• 2016 : Oliver Enkamp
• 2015 : Janne Elonen-Kulmala
• 2014 : Jack Hermansson
• 2013 : Nico Musoke
• 2012 : Gunnar Nelson
Check out a complete listing of all of the awards since 2011.