Mark O. Madsen (10-0) beat American Austin Hubbard (11-4) at UFC 248 in Las Vegas.  The "Olympian" got the unanimous decision victory over the former LFA World champ at the T-Mobile Arena.
Madsen got the fight to the ground early in the first round with a high amplitude take-down.  Hubbard used low-kicks, including a hard calf kick to start the bout to attack the wrestler.  A full body lock take-down, and a neck crank attempt put the squeeze on Hubbard in the last minute of the first round, but the American was able to get to the feet before the final bell.
The fighter out of Colorado landed a knee to start the second.  However, a solid right hand set up another take-down for the Dane.  Hubbard is able to get back to the feet, but Madsen gets to the body again and controls.  Madsen takes a few more leg kicks and circles and keeps distance for a solid second round.
The third frame started with Hubbard trying to land a big punch, but Madsen took him down after the exchange.  A big left knee from the American rocks the Dane, but he immediately closes the distance and begins to grapple.  Hubbard lands another knee, and lands an uppercut in a change of the tide.  Austin is landing and the Olympian is moving backward for the first time.  Mark takes another knee and punch in the final minute, and a knee as the American gets desperate.  But the Dane is able to avoid any third round comeback, and secures a 29-28 unanimous decision on all score cards in an impressive 15-minute performance.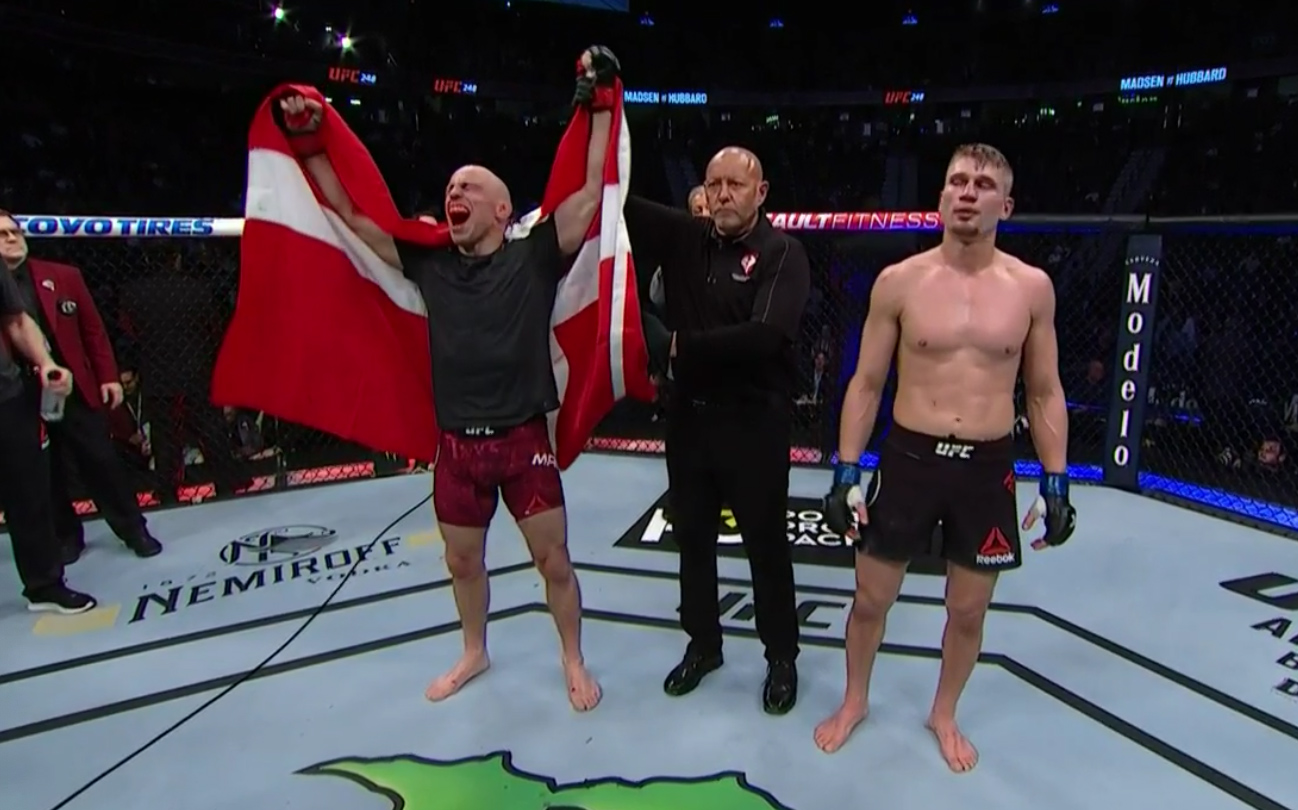 "I just beat a LFA world champ, I am grateful and I am happy." says Madsen in the post fight interview.  "I suffered a staff infection and shoulder injury."
"I have the potential to be one of the best fighters in the world." says Madsen that has now won both of his UFC bouts.