One of the more promising talent coming out of Norway right now is the Trondheim MMA fighter and owner Thomas "Maverick" Formo, with a succesful visit inside the octagon last September he is already planned for another bout for European MMA on the 12th of December, opponent is to be announced. We wanted to introduce Thomas for the Nordic readers, so we asked him a few questions.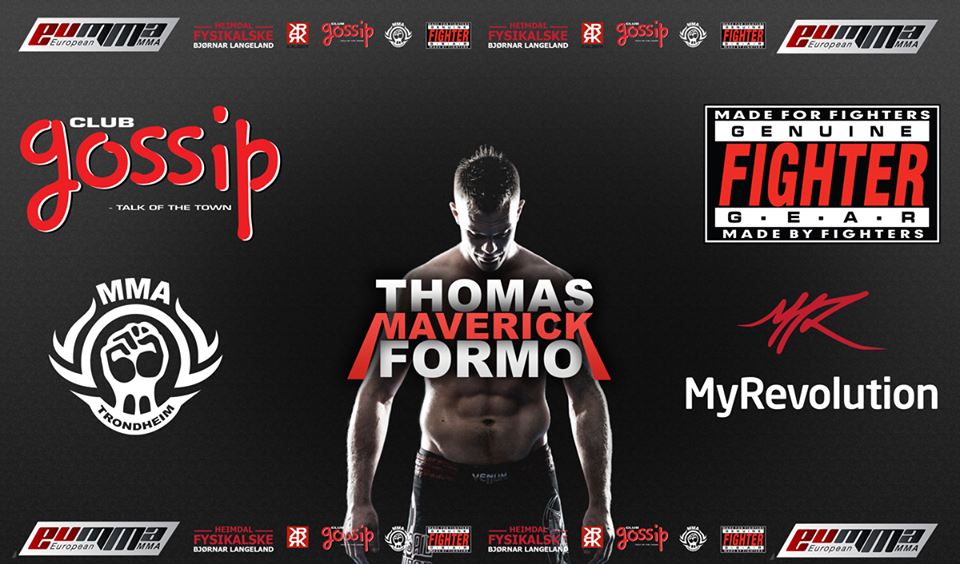 MMAViking: Hey Thomas, it's good to finally be interviewing you! Tell the readers a little about yourself.
Thomas Formo: I'm 28 years old, training at MMA Trondheim. My professional record is currently 2-1, amateur record is 2-0, and pro thaiboxing is 1-0. My fighting style is Mixed Martial Arts, but I may favor grappling a little, if you ask people.
MMAViking: What was your first encounter with mixed martial arts and how did it evolve to where you are today?
Thomas: My first encounter with MMA was a fight highlight of Tito Ortiz back in 2004 I think. Later I found Bas Rutten's "Big Book of Combat", and tried out lots of submissions on my friends, just for fun. I think that I thought it was more fun than they did! When I moved to Trondheim, I started training under Jakob "Striking Viking" Løvstad. And that was the turning point. I got tunnel vision and wanted nothing else than getting as good as I could possilble be!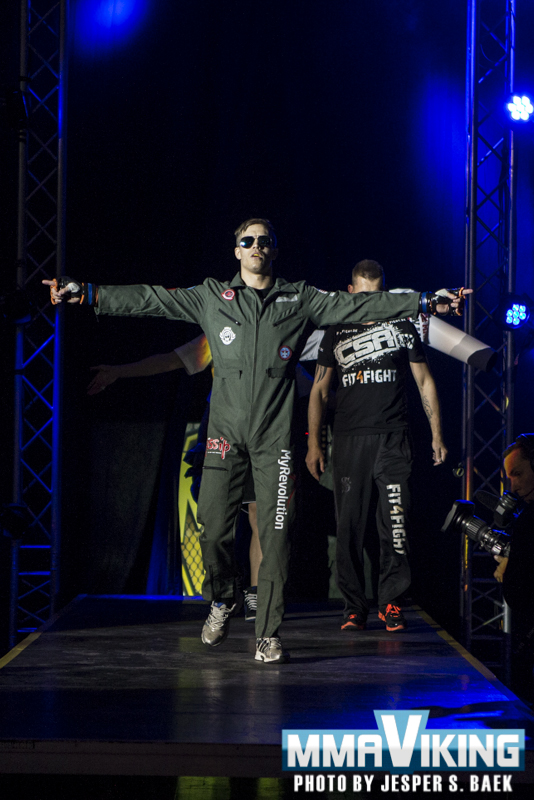 MMAViking: You've had three professional fights, one loss against UFC veteran Besam Yousef followed by two wins in European MMA. Talk to us a little about these fights.
Thomas: My first fight against Besam in 2008 was premature. I had trained MMA for just 1 1/2 years, my last fight was a shooto fight that ended in a draw in -71kg. Besam was a big, athletic, and a silver medalist in boxing in Sweden. Me on the other hand was a skinny, non athletic, gym rat who did not know what he was doing at the time. It was not before 2012 I went pro again. This time I was more prepared for what faced me. I applied for a match in 77kg's. But my opponent, Ndonda Kumbu, could not make the weight. I accepted the fight in -79kg. Kumbu was big, strong and athletic. But this time, my technique prevailed, and I won on a triangle choke in the second round. My next fight was in 2013 against Kumbus training partner, Timon Becker. I finnished this fight after 2min, this time also with a triangle choke.
MMAViking: How was your training camp for your last fight, if you go into details a little bit.
Thomas: For my last fight we had some good sparring partners at MMA Trondeim. UFC fighter Krzysztof Jotko and Mohsen Bahari. We also had CSA coach Carsten Ettrup over at MMA Trondheim for 3 days of coaching.
MMAViking: How will 2014 look for you fighting wise? Any bouts planned or goals that you want to achieve?
Thomas: I want to do more fights in 2014. At least 2 fights a year, but maybe 3-4 fights to. We'll see. I want to be active as a fighter for some years now. As long as my body stay healthy.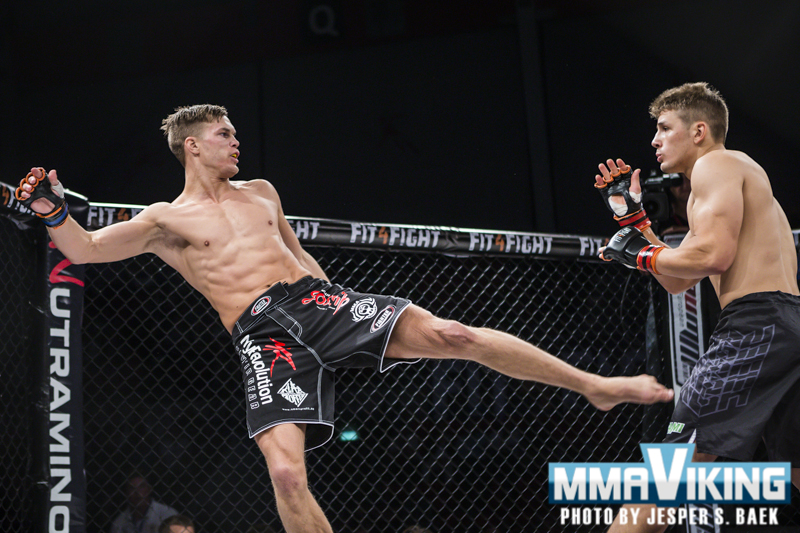 MMAViking: How would you say that MMA is progressing in Norway. I know you own a gym together with Emil Meek, have you noticed a difference in popularity?
Thomas: Yeah. It's growing really fast now. Not only with people at the gym who wants to train. But the fan base is growing too. It's weird that people want pictures with you, and that we now get the attention from the media, and so on. But it's a part of the game and the territory of MMA. So we just have to adapt.
MMAViking: Thank you for the interview Thomas, and we wish you good luck in the future!
Thomas: Thanks for having me! Wanna thank all my sponsors!
Eddie Bravo Praised Formo's First Victory Against Ndonda Kumbu:
AWESOME FIGHT with mad rubber guard! A must watch for all 10p heads! http://t.co/jQvCgGoi

— Eddie Bravo (@eddiebravo) January 8, 2013