After fifteen minutes of battle at Saturday, it was Ayub Tashkilot who won the unanimous decision over Estonia Ott Tönissaar to take the European MMA title on his home turf. Brøndbyhallen in Brøndby, Denmark was the stage for "Zap" to win his 9th out of 10 bouts and raise the profile of the 26 years old that is ranked #4 in the Nordics by MMAViking.com. Hear more from Tashkilot in this interview the day after the title fight.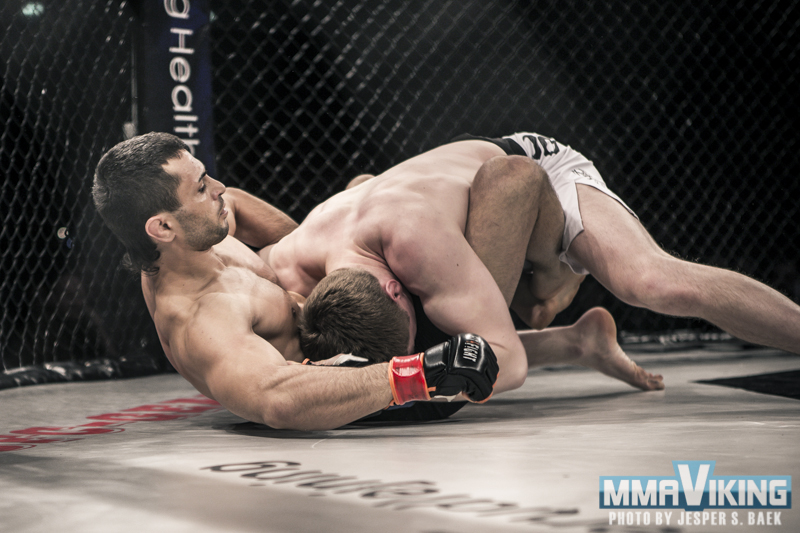 Interview
Did the fight go as planned?
Almost, I was unfortunately ill on the day with a high fever and it affected the fight offspring, but I got through anyway, otherwise everything went as planned, he went for takedowns from the start but since I did not have any problems fighting from my back, I turned the situation quickly for my own benefit.
Tönissaar is a high-level wrestler, did you try and outgrapple him?
Yes that was my plan, just to prove that I don't have any problems fighting from my back.
You are signed to Cage Warriors and now have a European MMA belt. What's next?
it's many things that come into play and decide my next match, I have not thought much about it yet but it will come, and it will probably will be very exciting.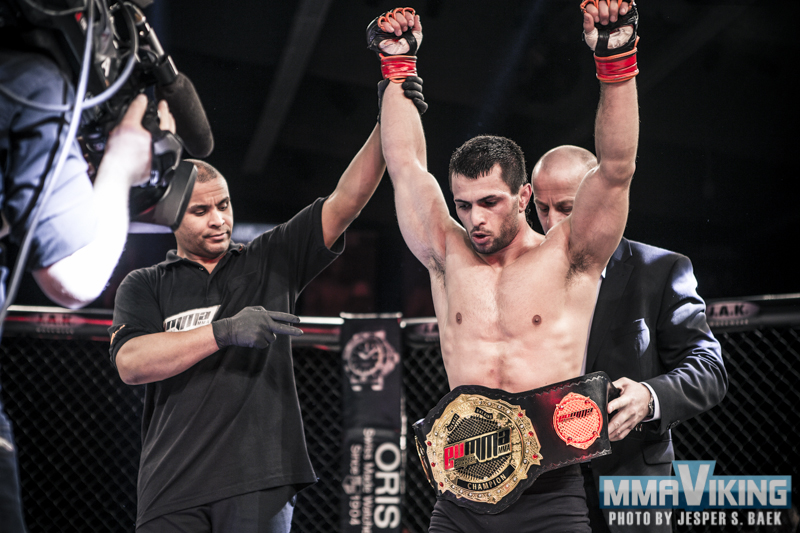 Do you want to thank any sponsors or teammates?
I want to thank my little brother "Shamal Tashkilot" and my friend and training partner "Delwar Mizori" which has helped me enormously with training and preparation for this title match without their help will this never succeeded, and also my boxing coach John with his support and hard training.