Frontline MMA's Andreas Lagaard is hoping to become one of the few big men in pro MMA in the Nordics. While several bouts have been booked and unbooked in the unpredictable world of local MMA, it looks like Lagaard's may have his opportunity at Ultimate Warrior Challenge (UWC) in England on March 25th. "50/50?" jokes the Norwegian that is scheduled to fight a now notorious Darren Towler.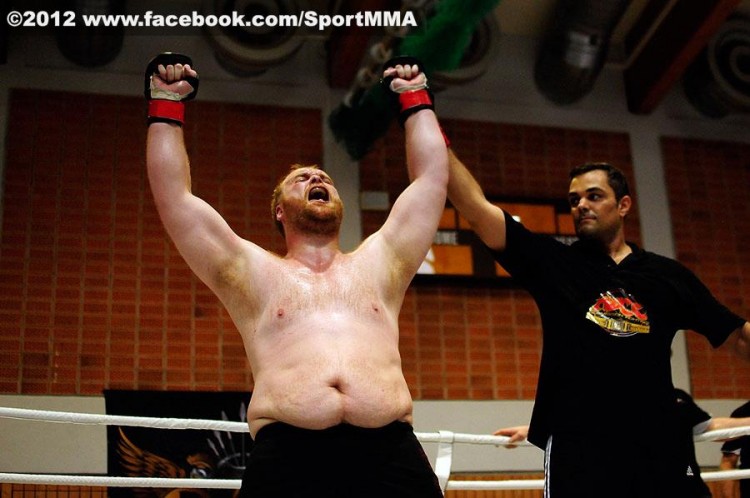 "I've had 8 fights fall through the last 2 years so crossing my fingers" says Lagaard, who last competed at IMMAF World Championships back in 2014.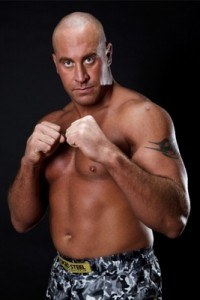 Towler is known as "Powerhouse" and comes into the fight with 9 wins and 8 losses. The UK fighter turned pro back in 2008, but has been inactive since his last bout in 2013 due to a three-year stint in jail as he was sentenced for drug possession and conspiracy to supply. He won the UCMMA title in 2011.
While Lagaard could make the 265 lbs / 120 KG bout limit if needed, this one will be in the super heavyweight category as he admits to getting over 300 lbs.
"I should be heavyweight, but i'm fond of food =)" – Lagaard
Lagaard is ready for the showdown, which will likely end early. "He's a tough guy with a decent chin, decent boxing and decent takedown defense. I will mix it up to keep him guessing in search of the fight-ending punch or takedown? cause you're dead when i get top."