Bruno Carvalho (12 wins and 4 losses) is looking for his 9th straight win this Saturday night at Rumble of the Kings. The man in in front of the Brazilian-born fighter, that now calls Sweden his home, is Dream champion Marius Zaromskis.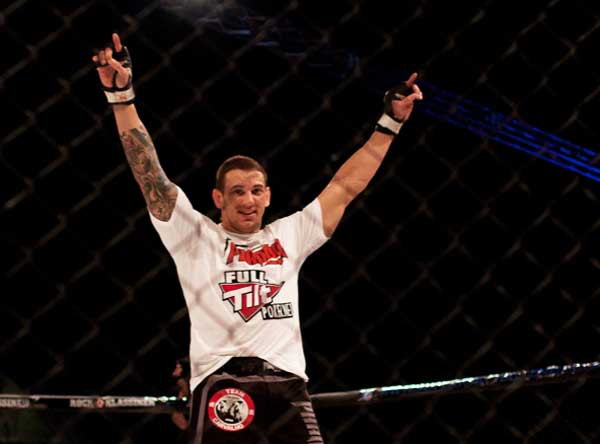 The much anticipated bout takes place this Saturday on the mixed boxing, muay thai, and MMA card in Stockholm at Hovet arena.  MMA Viking talks to Bruno Carvalho in an exclusive interview.
"I don't see the style match-up people say, I have the KO power and the submissions." says Carvalho to MMA Viking when asked about what many perceive to be the classic striker versus grappler matchup.  Zaromskis has 15 wins and 6 loses, and made a name for himself with a meteoric rise through Dream's 2009 welterweight tournament with KO's of Hayoto Sakurai and Jason High, and although unsuccessful landed some power shots in a striking dual with Strikeforce champion Nick Diaz.  The decorated BJJ black belt Carvalho, that helps Alistair Overeem train and improve his ground game, points out that "I've got more knockouts then submissions lately". In the only other fight this year, the 29 year old proved his intention to show his standup in a match against former TUF participant Kyacey Uscola, where the fight only went to the ground after the American wrester tried to get it there.
To add additional interest to this bout, the competitor known as "BC" announced his drop from middleweight to welterweight to take on the Lithuanian striker.  The rock-solid BJJ black belt, who once fought at heavyweight, will look to send signals to all 170 pounders that a new contender has arrived once he steps in the cage at the ligher weight class.  He has "never fought a guy my size" says Carvalho about his expected size advantage. As part of the winning streak, Carvalho has also stepped his last 7 opponent before the final bell.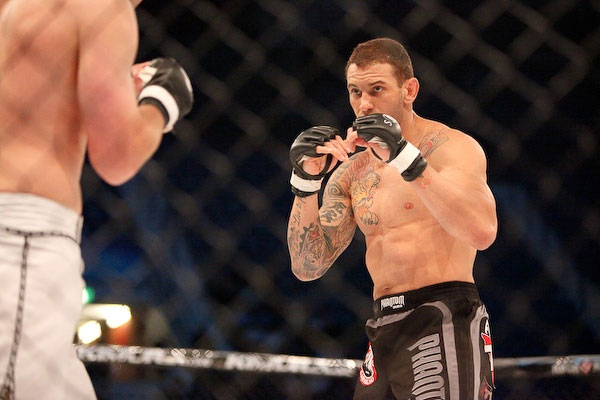 "I'm a complete fighter and I can dictate where the fight goes, I'm going for the W." – Bruno Carvalho

Carvalho's Last Bout at Superior Challenge Versus Kyacey Uscola (Video)
The buzz on the Nordic MMA scene is the anticipation of the UFC coming to Sweden.  Carvalho, along with other Swedish fighters like Sirwan Kakai, Assan Njie, and Reza Madadi among others, have been tabbed as likely local fighters to join Alexander Gustafsson and Papy Abedi for the card.  When asked about the possibility of stepping into the Octagon, the Halmstad resident says "I just wanna do my job, I see the Swede fighters not fighting coz they are waiting for a spot in the UFC, I've got my contact with them but I don't wanna be away so long. I love to keep active fighting."
MMA Viking would like to thank Bruno Carvalho for his interview during fight week.  Bruno Carvalho wanted to thank everyone that helped to this moment, and wanted to thank Ultimate Gym in Halmstad, where I finish my preparation for this fight with Halmstad Muay Thai/MMA (Benny, Ugo n Alan), FightLine, Protreatment.se, Shawn Guilles.
You can order tickets online at www.ticnet.se or by phone at 077 131 00 00, or watch the event online at www.rumbleplay.com live for €10. Highlighting the card is what is being labeled as "the biggest Muay Thai middleweight contest of the year!" between Artur Kyshenko and Yodsanklai Fairtex. Two other MMA matches will be on the card, including fan favorite and former Muay Thai World Champion Jörgen Kruth who will take on former DEEP Heavyweight Champion Yusuke Kawaguchi of Japan, and on the pre-card Hanna Sillèn will return to Rumble of the Kings to take on American BJJ player Katarina Teer.
"Like" us on Facebook and connect with Ryan O'Leary on Twitter for updates on Nordic MMA news.