Post-Fight Interview
Martin Kampmann finally received a just decision with the judges this Saturday night in San Jose, California.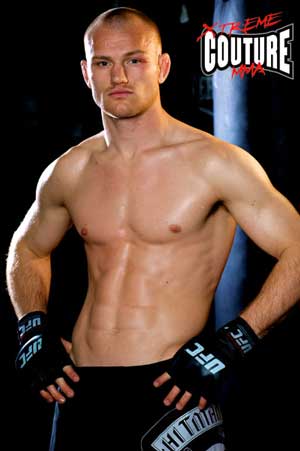 The Danish fighter outpointed Rick "The Horror" Story in a split decision.
The welterweight matchup turned into a grappling match, as the fighters jousted for dominant positions throughout the bout. On most unofficial scorecards, the American seemed to have the upper hand in the first round with some clean strikes on the "hitman". Rounds two and three were rounds for Kampmann, where he was able to bring the fight to the ground with takedowns, punish on top, and finish strong.
The deciding factor in the bout may have been a take-down late in the third period, where Kampmann was able to take Story's back after fighting for position along the cage. Story, a title-contender in May after a big victory over Thiago Alves, has now dropped two straight fights.
Kampmann now has a 18-5 record, and snaps a two fight losing streak. The Nordic standout may next be seen in the upcoming UFC in Sweden in March or April.
Update : During the press conference, Dana White said that the one judge's made a mistake and the score card should have been 30-27 in favor of Kampmann.