Saturday night's Cage 26 goes down in Turku, Finland. There is belt on the table, as local headliner Timo-Juhani Hirvikangas faces Poland's Tymoteusz Swiatek for the featherweight battle Cage strap. MMAViking.com is live at the venue for the 8 bout pro MMA card. See results here.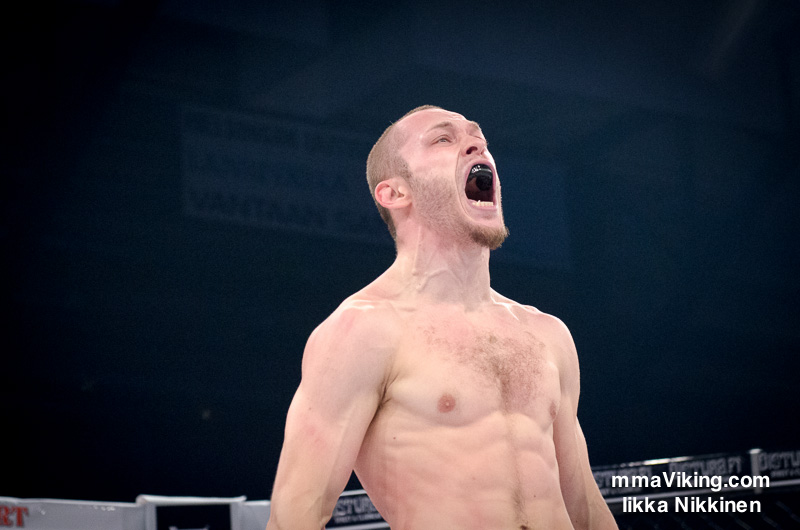 Live Results
First fight is about to start! Expect fireworks from Mikko Ahmala as he battles Laurent Beranger.
Mikko Ahmala, Oulun Kamppailuklubi vs. Laurent Beranger, Switzerland – 77,1 kg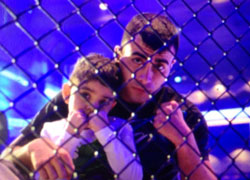 Laurent Beranger is victorius with a guillotine choke in the first round. Ahmala shot for a takedown, but got countered.
Mikael Nyyssönen, MMA Team 300 vs. Viktor Tomasevic, Lithuania – 71 kg
Up next is Finland's toughest dude. Mikael Nyyssönen vs. Viktor Tomasevic. Nyyssönen cuts a ridicilous amount of weight and was 200g over at the weigh-ins.
And no one is surprised that Nyyssönen had to defend a submission, but bounced back and started pounding on his opponent. Round 2 now.
Aaaaand still undefeated! Mikael Nyyssönen! Tomasevic was super tired and Miksu caught him in an RNC to end the fight.
Mikael Silander, Kehähait vs. Dani Barez, Spain – 56,7 kg
Up next is Mikael Silander vs. Dani Barez! Are we going to see another slam from Hulk?
Barez defended the takedown for 4 minutes, but Silander succeeded finally. Nothing spectacular, but the Finn secured that round 10-9
Another round for Silander. We're heading to the last round.
Silander grinded out the victory. Barez was super tough though.
Teemu Packalen, FFG vs. Sebastian Fournier, France – 70,3 kg
Aaaand we're back! Teemu Packalen vs. Sebastian Fournier. Do we see Packalen keep the streak going or will Fournier beat the prospect?
Packalen is still undefeated. Once the fight hit the mat, he unleashed a brutal barrage of elbow strikes and opened a cut on Fourniers face.
Johan Vänttinen, Fight Factory vs. Olli-Jaakko Uitto, Tean Botnia Punishment – 77,1 kg
We have a rare match as two Finns battle in the Cage. Johan Vänttinen vs. Olli-Jaakko Uitto
Vänttinen was a savage tonight! He absolutely demolished Uitto. Victory comes on the first round after a barrage of leg kicks.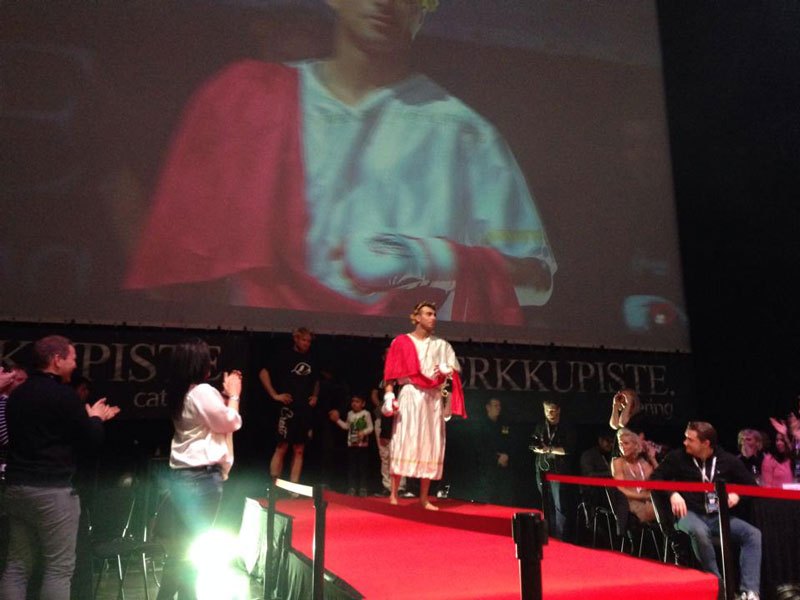 Makwan Amirkhani, FFG vs. Yohann Guerin, France – 68 kg
Next up Makwan Amirkhani vs. Yohann Guerin. Will the king Amirkhani reclaim his throne?
Amirkhani threatened with a kimura early and Guerin had to defend the whole round. Amirkhani won the first round.
Amirkhani shot in early and got threatened with a guillotine. He controlled rest of the round and attacked with a heel hook. Third round now
The King is back. Winner by unanimous decision, Makwan Amirkhani!
Juha-Pekka Vainikainen, Kehähait vs. Nordin Ashir, Germany – 70,3 kg
Juha-Pekka Vainikainen vs. Nordin Ashir up next. Vainikainen was impressive in his previous bout.
Most of the first round were spent on the ground, JP inside Ashir's guard and Ashir threatening with triangles and an armbar.
JP was stalking Ashir the whole second round and landed a few solid shots. We'd say JP is 20-18 going into the third round.
JP earns the victory by decision. Ashir was quite passive on the 3rd round, but landed a sweet spinning backfist.
Timo-Juhani Hirvikangas, FFG vs. Tymoteusz Swiatek, Poland – 61,2 kg
The main event next! Title fight between Timo-Juhani Hirvikangas vs. Tymoteusz Swiatek.
We have a new champion and the belt stays in Finland. That round was spectacular! Winner by TKO, GNP from the mount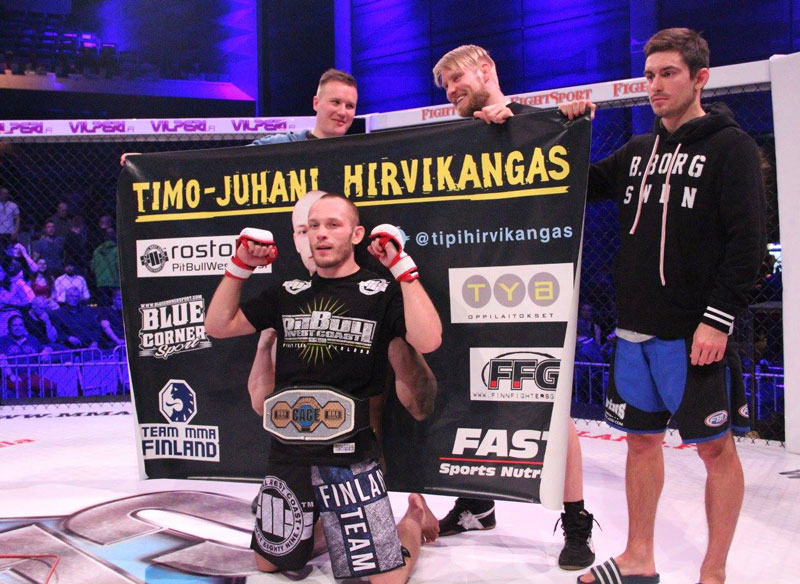 That's it fight fans, stay tuned for the detailed report and photo gallery, coming next week.