The Cage 34 card is coming together quickly. Over the last few days, CAGE veterans Mikael Nyyssönen, Suvi Salmimies, Ott Tõnissaar, and Rasul Khataev were added to the card taking place at the Culture House in Helsinki on February 13th.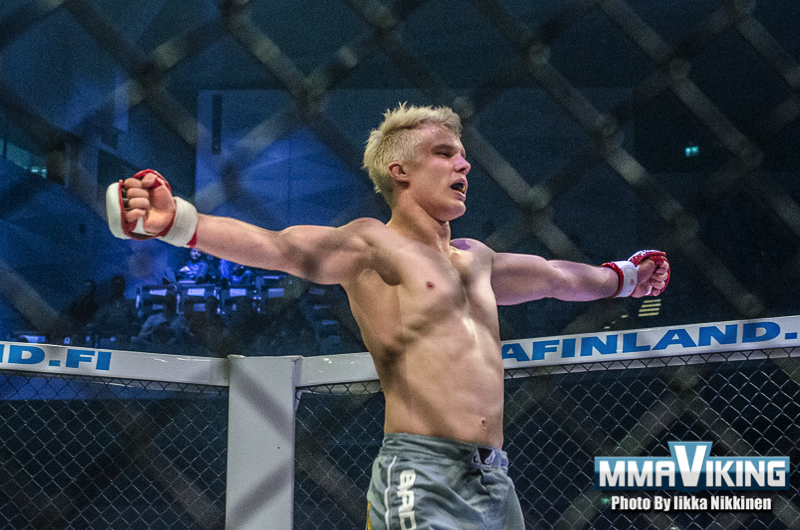 Tuukka Repo, who took silver at last year's IMMAF World Championships, will make his much anticipated professional debut on the card.
Nyyssönen (8-2) had a rough 2015, winning only one of three bouts. However, he beat the tough Jonathan Svensson in his last outing at Cage 33 and looks to turn things around in 2016.
Salmimies (3-2) the "Rocker Chick" is looking to rebound from two losses. The 30 year old had a split decision in her last outing versus Lucie Pudlova at Cage 31.
Ott Tõnissaar (10-2-0) from Primus Fight Team has been matched against Dagir Imavov (9-1-1) GB Sport, France. The Estonian is coming off a big win over prospect Mads Burnell at Octagon Athletes 2.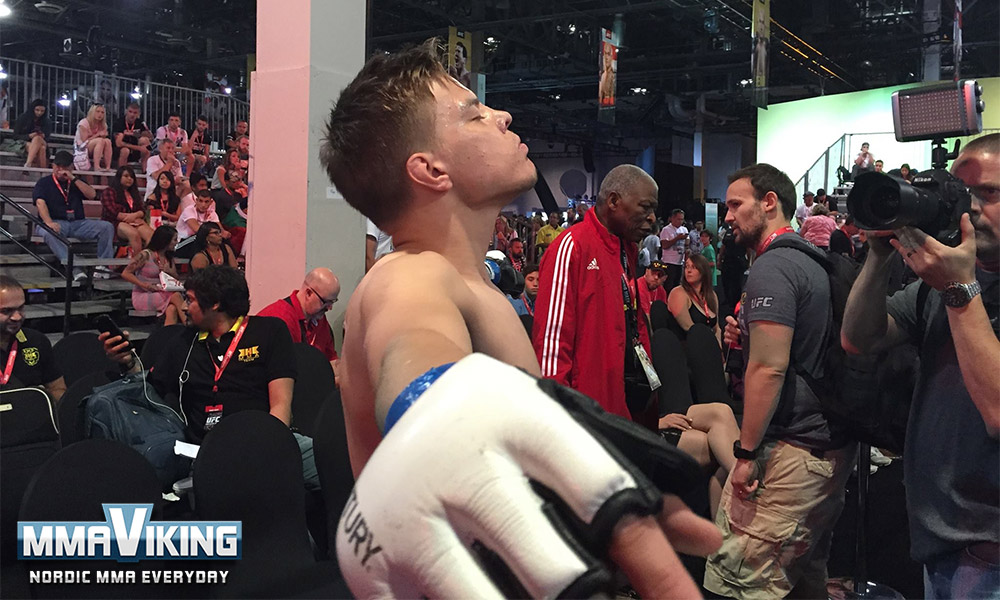 Finland based Rasul Khataev (6-3-0) out of Hardknocks Helsinki will face Brazilian Rafael Matias Correa (9-3-0) OCS Jiu-Jitsu.  See the fights put together so far below.
CAGE 34 Current Fight Card
-65,8 kg
Rafael Domingos (6-0-0) Oulun Kamppailuklubi/Team Robert Drysdale vs.
Rafael Macedo (7-2-0, 1nc) GBG MMA/Team East Front/Epic Fight Club
-77,1 kg
Jussi Halonen (6-3-0) HardKnocks Helsinki vs. TBA
-70,3 kg
Mikael Nyyssönen (8-2-0) WFC Warriors vs. TBA
-70,3 kg
Ott Tõnissaar (10-2-0) Primus Fight Team vs.
Dagir Imavov (9-1-1) GB Sport, France
-65,8 kg
Rasul Khataev (6-3-0) Hardknocks Helsinki vs.
Rafael Matias Correa (9-3-0) OCS Jiu-Jitsu, Brazil
-61,2 kg
Suvi Salmimies (3-2-1) MMA Utti/Team East Front vs. TBA
-70,3 kg
Tuukka Repo (0-0-0) Sisu Gym vs. TBA