The leading Finnish promotion Cage is back for their 49th card this Saturday.  The Helsinki event is headlined by the Ivory Coast born Finn Edward Walls (8-5) and co-headlined by undefeated grappling champion Jesse Urholin (4-0).  There are a total of seven bouts going down at the Culture House.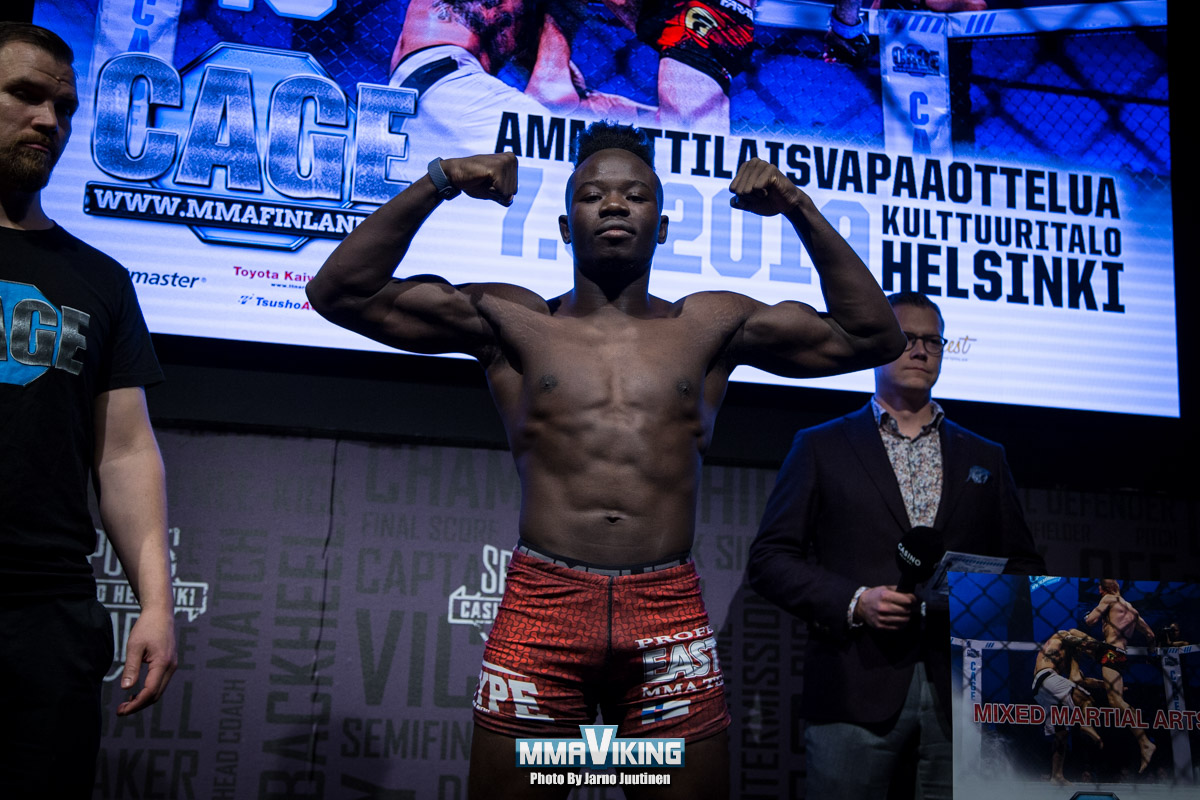 Juho Valamaa was supposed to take on Nemanja Miloševič, but the Serbian just pulled out of the bout delaying Juho's much anticipated return to action after nearly a year without a fight.  Originally, Olli Santalahti was also originally scheduled to fight on the card.
Walls will once again close out the Cage card.  He will face Andrey Hohlov (10-8) in a featherweight showdown. Hohlov, a late replacement, is only 21-years-old with 18 pro bouts, but mostly at bantamweight. The Sambo fighter has mostly fought in local Ukraine shows, but traveled as far as China.
The headlining Walls has had two close bouts of late, leaving him with two split decision losses in the Cage promotion.
"I have to start knocking out opponents, so you don't need any judges." – Walls
Walls is a staple of the Cage promotion, the lightning fast striker has fought at Cage 40, 41, 43, 44, 45, 46 and 48.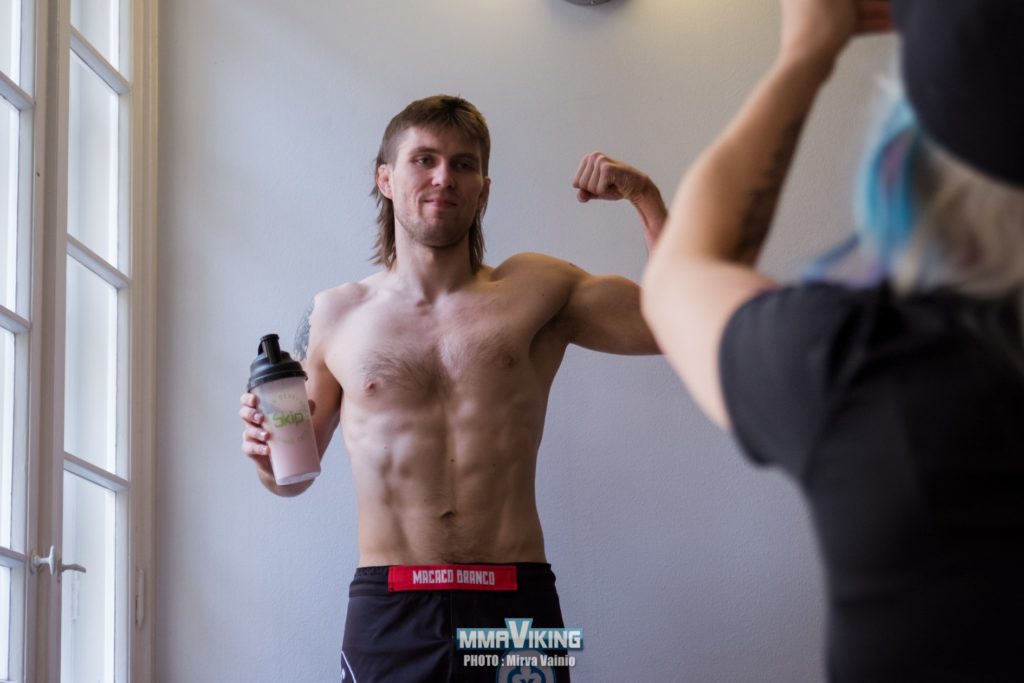 Prospect Urholin will battle Tazo Bochorishvili (7-0) in a welterweight battle. The fighter out of Georgia is also undefeated with several armbar submissions. The "Avenger" may have a size advantage as Tazo has fought as lightweight before.
Jesse has dominated nearly every second of each of his four first pro MMA bouts, stopping all of his opponents, but should be good on the ground. "Looks slick on the ground, and fighting a southpaw is always a challenge. I would think that I would be better on the ground, especially with punches. I plan to get the finish in the second round." says the fighter out of Pori.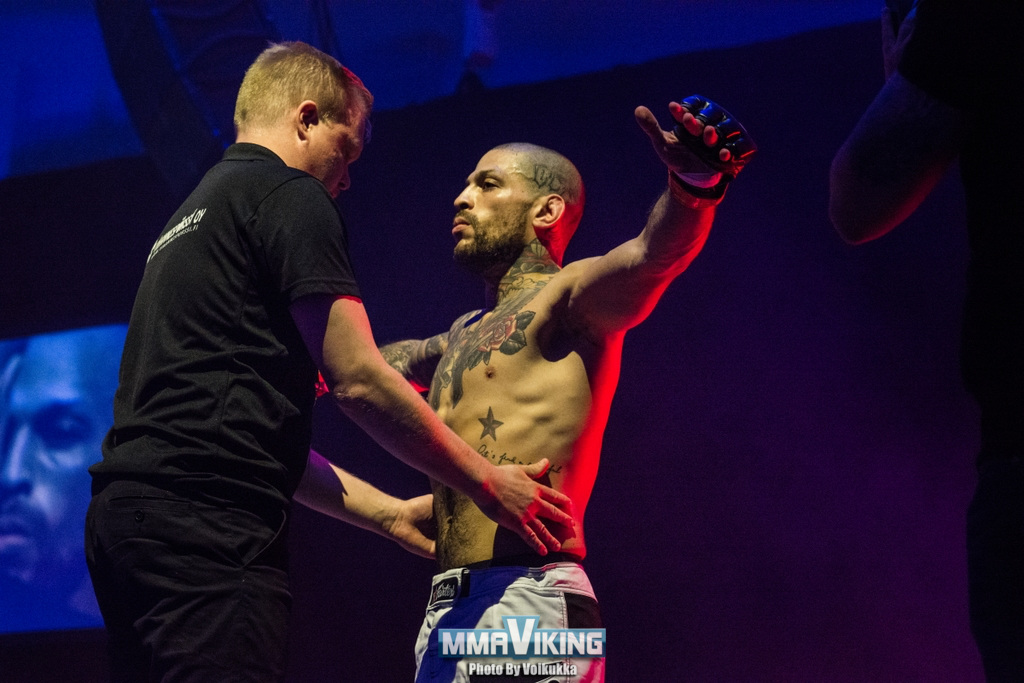 The popular Markus Rytohonka (5-3-1) will battle Estonian Alar Hutrov (2-3). The GB GYM fighter had his three fight winning streak stopped by another Estonian Sten Saaremae at Cage 47, so looks for redemption in this one. The entertaining Alar has battled twice at Cage, but leaving with decision loses at both Cage 47 and Cage 48.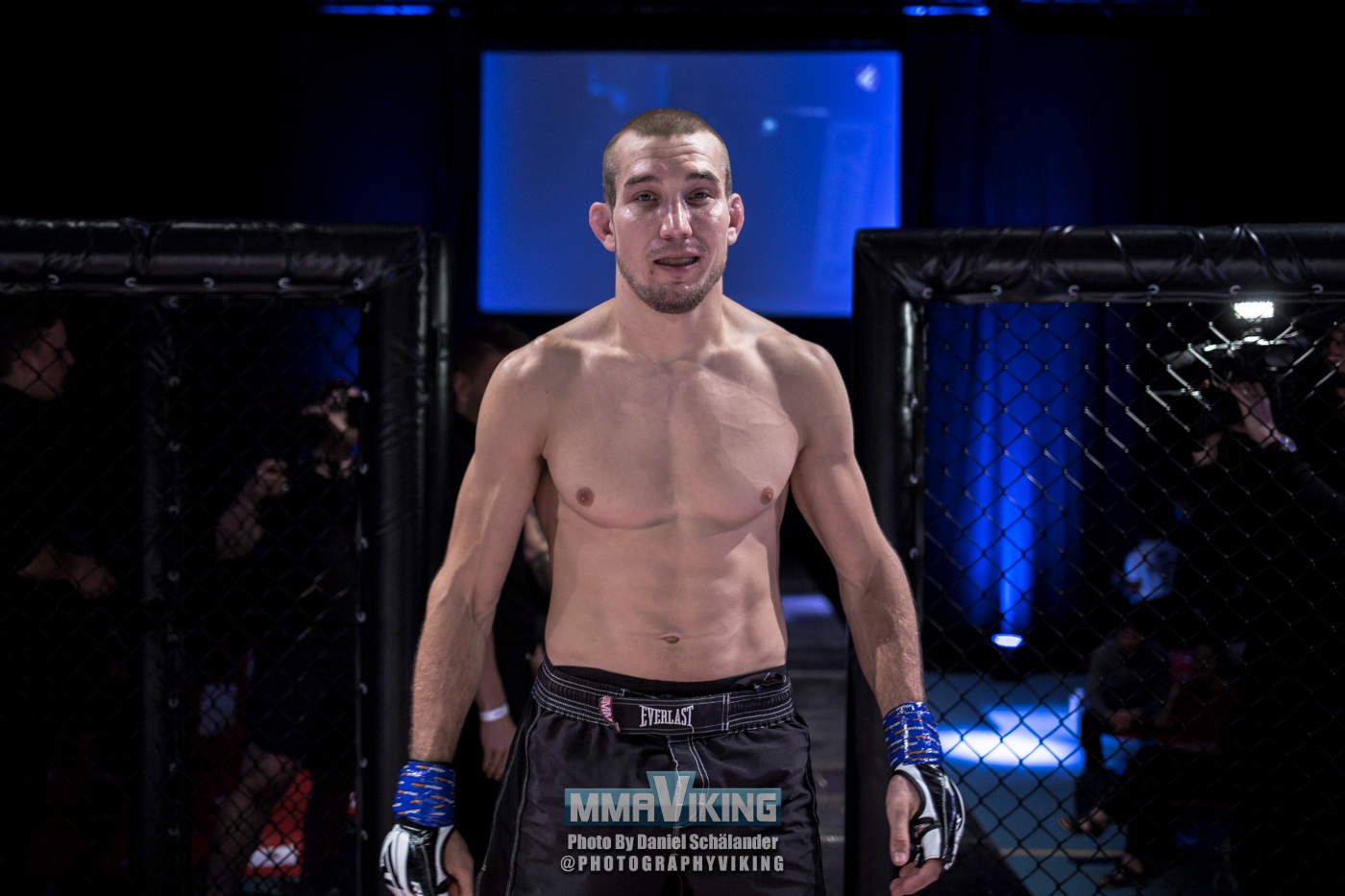 Henri Lintula (4-0) put his name on the map with his victory in Sweden against Swede Robin Roos, winning by rear-naked choke at Fight Club Rush 5. Vladimir Osipov (9-7) is battle tested. "Redbull" out of Russia has a three fight winning streak and brings in 16 pro bouts of experience into this bout.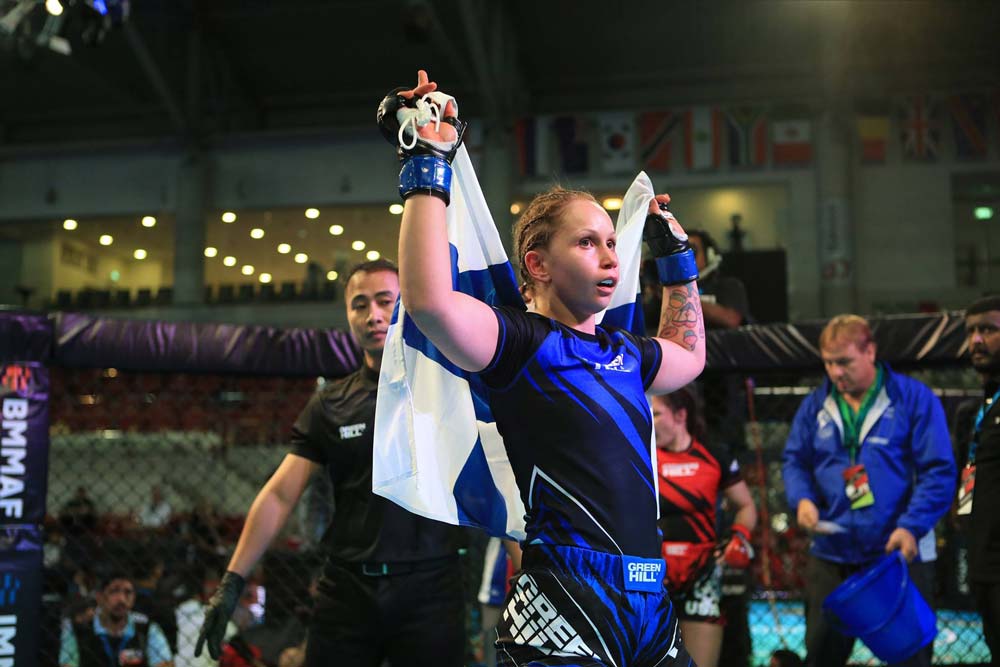 Chamia Chabbi (1-1), 2017 Silver IMMAF World Championship medalist, made her successful pro debut at XFN 15 but then lost to French standout Stéphanie Page (5-1) in her second outing. The Finn will now face Eva Dourthe (4-2) another French striker that has a split decision loss against a top prospect Cory McKenna at Cage Warriors 94.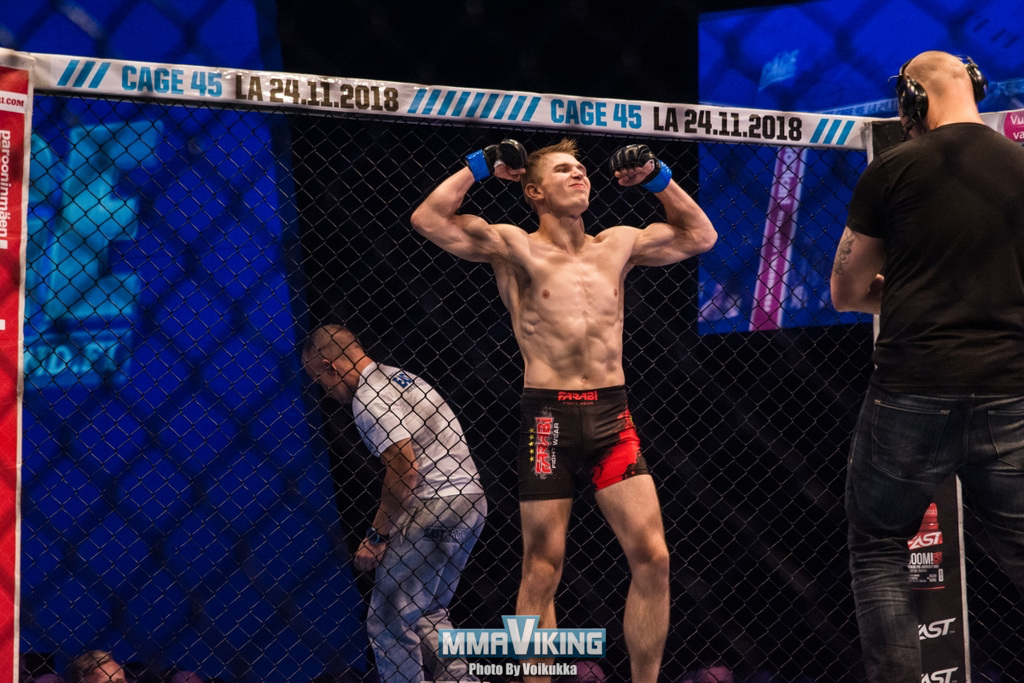 Marko Tani (3-2) will look to turn around a two fight losing streak. The MMA Utti fighter will have an experienced Archil Taziashvili (7-7) out of Georgia in front of him.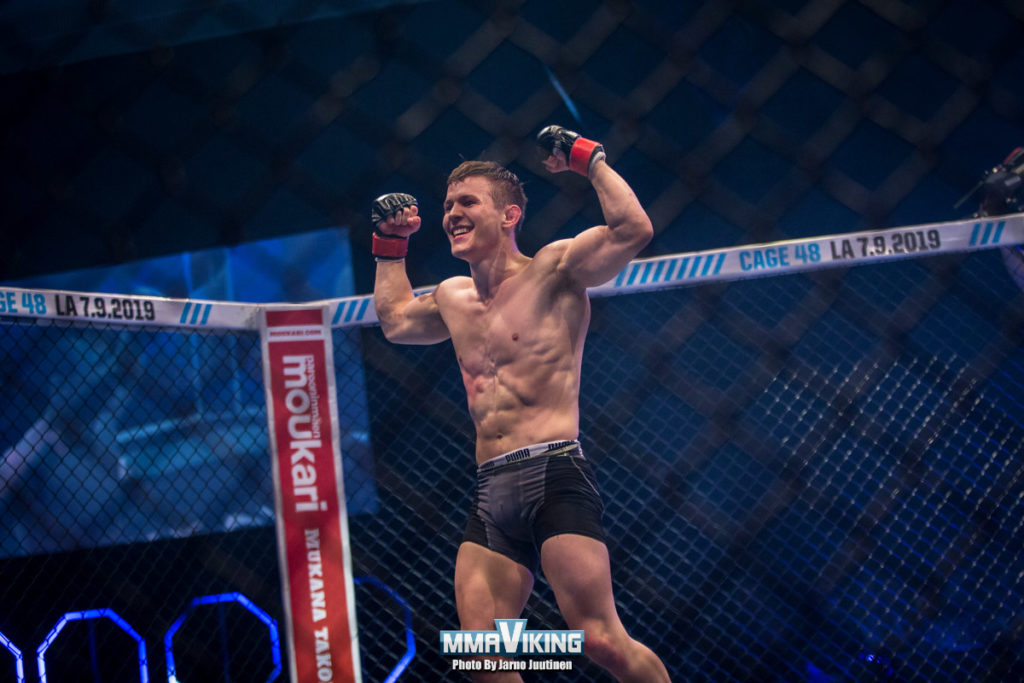 Prospect Tuomas Gronvall (4-2-1) will look to bounce back with a win against undefeated Russian Shakhboz Mirzoev (3-0). Mirzoev is just 22 years old and has faced fighters with limited pro experience. The GB Gym bantamweight lost a tough battle versus Argen Maratbekov at Cage 48.
MMA Viking will be cageside for photos and reporting.