Just couple days after Marcus "Caveman" Vänttinen (23-5) successfully defended his Cage light heavyweight belt at Cage 23, the promotion already has a next title defense signed up for the Finn. Our content partner FightSport.fi  reported yesterday that Vänttinen will put his belt on the line against Frenchman Benjamin Angelier (5-1) at Cage 24.
The two fought earlier this year in March at the Valhalla tournament in Denmark. The bout ended to a controversial standing TKO stoppage early in the first round with the Frenchman getting the win. Right after the fight Vänttinen expressed his dislike for the judge's call and has been seeking for an opportunity to set the record ever since.
"I lost my focus for a second and the opponent took advantage of it. The judge called it off  way too early. Benjamin is tough but I know how to beat him. He is an aggressive brawler who will again try to close the distance and throw bombs. The belt is mine and I'm not giving it away to anyone. This fight will definitely not go full rounds."  said Vänttinen to FightSport magazine.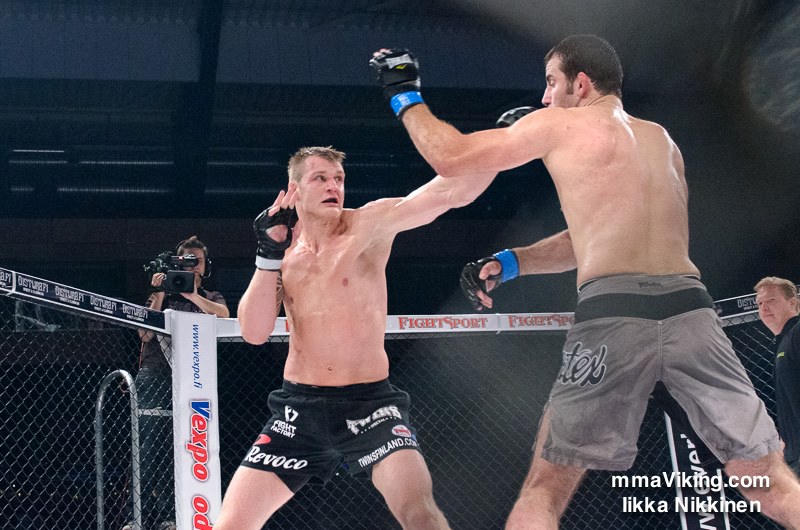 Cage 24 will take place on November 9th in Turku, Finland. Besides Vänttinen also Cage's featherweight champ Tom "Stoneface" Niinimäki is planned to defend his belt on the card along with other Turku based fighters in Timo-Juhani Hirvikangas, Makwan Amirkhani and Juho Valamaa.