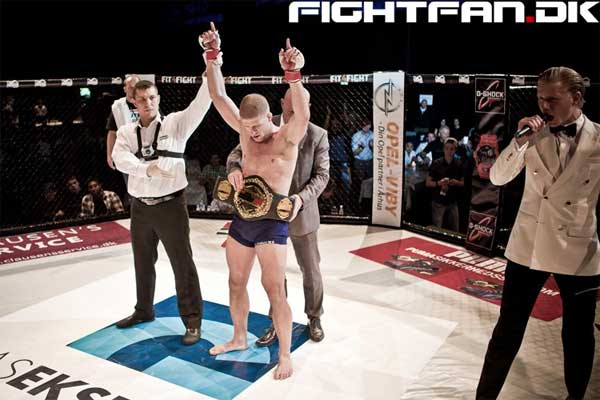 Morten Djursaa made a statement last time he entered the octagon, when he knocked out the seasoned veteran Waachiim Spriritwolf. One of the best welterweight in Europe will try to improve his 12-4-0 record by defending his EUMMA Championship belt against countryman Nicolas Dalby.
26th of September in Copenhagen, Denmark the card European MMA 6 will be held. EUMMA have signed a deal with Viasat, and that's where you can view the event out of Sweden, Finland, Denmark and Norway.
Interview
Hey Morten, thanks for taking your time to do this interview. First off, tell the readers a little about yourself
My name is Morten Djursaa, 29 years old, holding a 12-4 record, welterweight champion in European MMA, holding victories over Aslambek Saidov and Waachiim Spiritwolf, defendig my belt. I am fighting out of Fighter Center Odense, married to Maria Hougaard Djursaa Denmarks only female professional MMA fighter, and the father of an almost 2 years old boy.
You last fought the Strikeforce veteran Waachiim Spiritwolf, what have you improved in your game the most since that fight?
Since my last fight, I have continued to work on my overall game, and in the last month and a half I have had my focus on the fight with Nicolas.
How do you prepare for a dangerous guy like Nicolas Dalby, and how do see the fight going?
I have prepared for this fight like I have prepared for my other dangerous opponents. Hard and specific training for what I expect my opponents to do bring to the cage. I see myself winning a tough fight.
Where have you been training for this camp? I know you've trained at Extreme Couture, Robert Drysdale Jiu Jitsu and Victory MMA in San Diego in the past.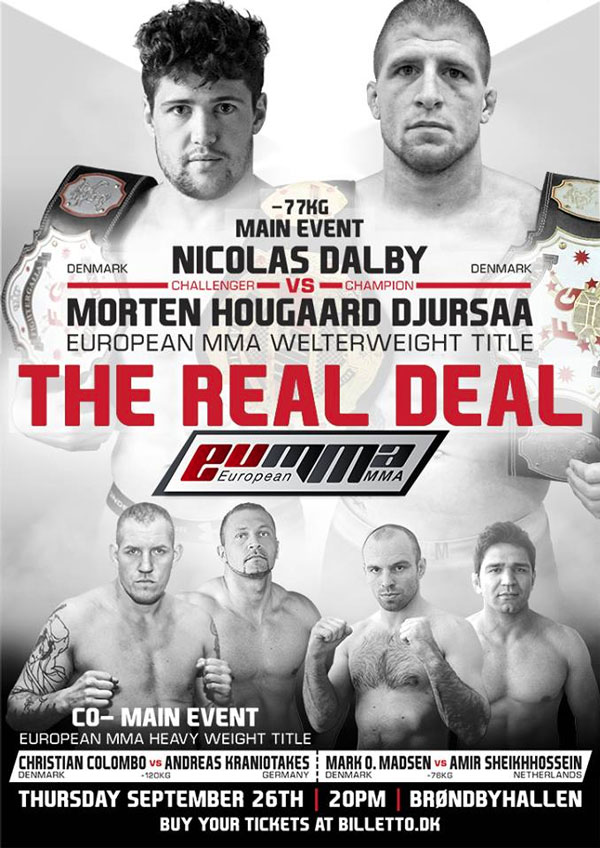 Last year I had the great pleasure of travellig in USA with 3 friends and training at Extreme Couture, Drysdale Jiu Jitsu and Victory Gym in San Diego, while my wife was on maternity leave with our back then 6 months old son. This summer I finished my bachelor in paedagogics and stayed at home, where we re-opened Fighter Center Odense with a complete fitness center to go along with the martial arts training, so now our members have the option of training all of our different martial arts classes and fitness and strength training in one place.
Thanks for the interview Morten, and good luck on the 26th of September! 
A big thanks to my sponsors Fit4fight.dk and H-byg-H carpenter company, David Rosmon, Regin Koop and Kasper Tobberup and all the other guys in Fighter Center Odense (www.fightercenter.dk) that has helped me prepare for this fight, and the guys in Siam Athlete Nation (www.siam.dk) for having us over for training. And thank you guys at MMAViking for working for the Nordic MMA scene.