Daniel Teymur (6-2) lost to Julio Arce (15-2) on the main card of the UFC Utica event.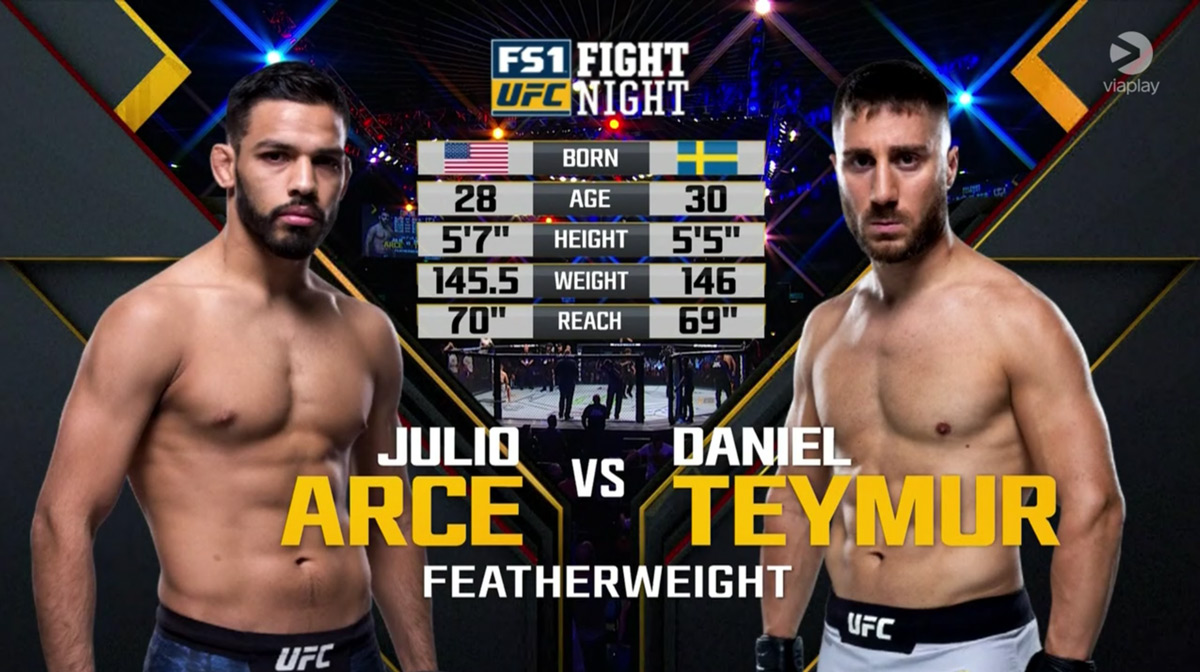 Following his brother David's win on the under card, Daniel came in looking relaxed and lands low-kicks early. The New York fighter used his longer reach to establish jabs early, as Teymur chops at the lead leg with inside kicks. Solid left hand with two minutes left from the American.
Teymur wings several huge left and right hands, but nothing connects in the second. Even a spinning backfist attempt. Teymur looed for an advantage and went for a take-down late in the second round, and nearly got caught in a guillotine.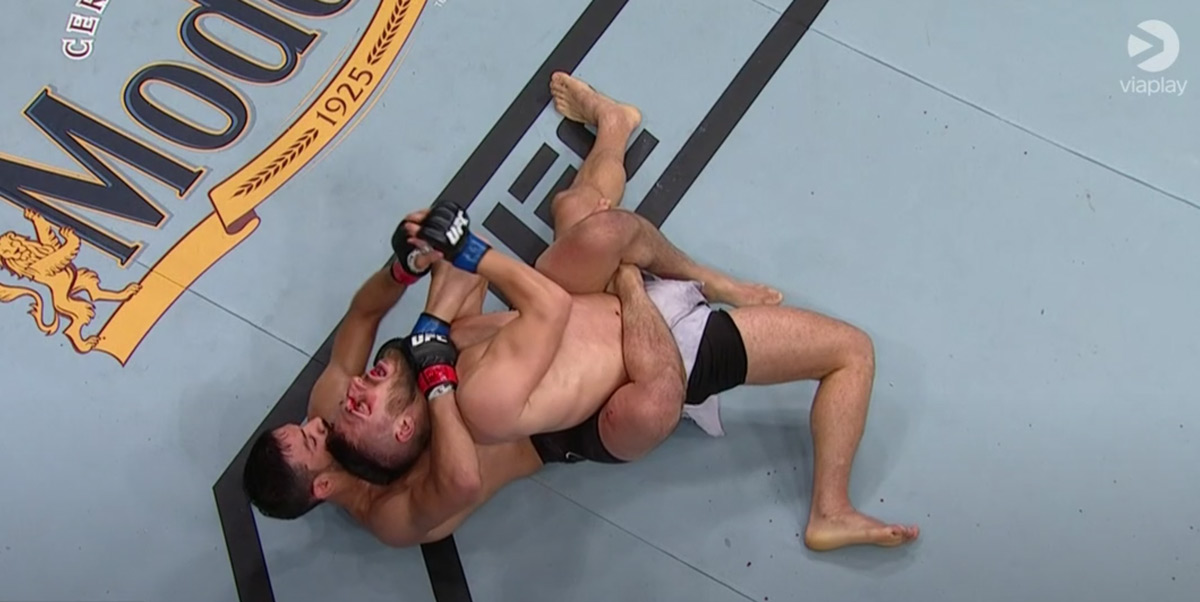 The Swede is slowing a bit and in a kick attempt is caught up by Arce and taken to the ground in the last frame. The American quickly takes back and locks in a tight body triangle and Teymur submitted three minutes into the final round by rear-naked choke.
It was the first featherweight bout for Daniel, that made his UFC debut on short notice against Danny Henry at UFC Glasgow last July.