Danish MMA Night finally arrives at the Brøndby Hallen this Saturday.  After much hype of the new promotion, the Danish stars are ready to announce themselves on the new platform.  UFC vet Christian Colombo (8-3-1) will fight on Danish soil for the first time since 2013, and take on another Dane in an unlikely matchup of former training partners as he faces Nick Barnø (6-2) to determine the top big man in the Nordics.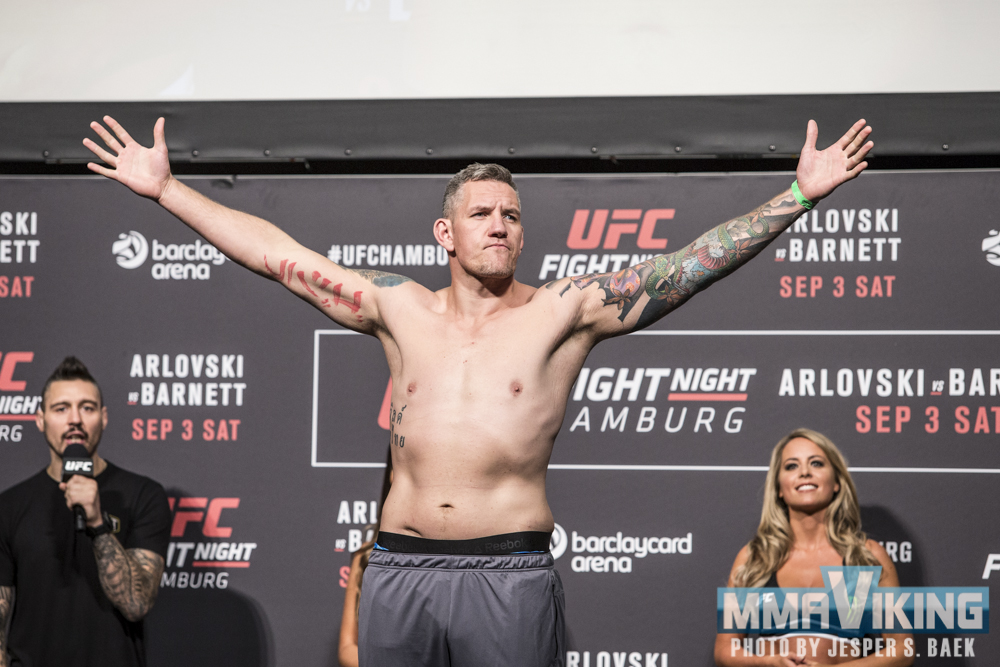 "We have started Danish MMA Night to promote MMA in Denmark and to make more people interested in the sport"
"We are giving Danish MMA an exhibition platform an opportunity to settle in the top elite in Scandinavia and Europe – and to get up on a higher level, so we can produce more UFC fighting in the long run." say the new startup promotion lead by Claus Bertino and Jan Jensen.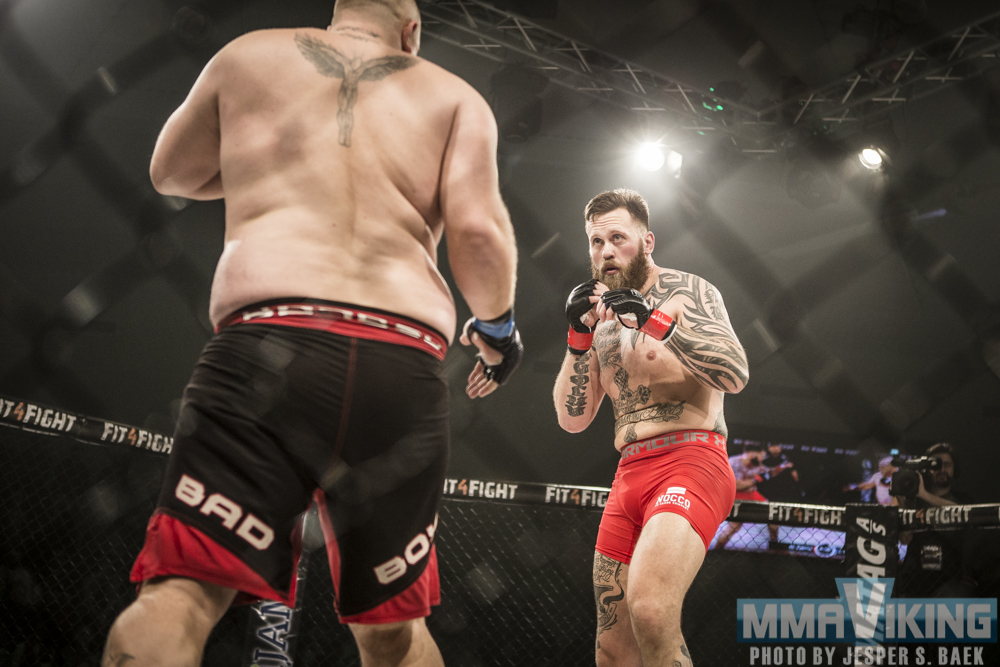 Former Invicta title challenger Pannie Kianzad (9-3) will also be featured on the card. "Banzai" fights locally out of Copenhagen's Arte Suave and will make her MMA debut in Denmark.  The Sweden-raised fighter targets a two win run as she faces the UK's Kerry Hughes (3-3).  "She's a tough matchup for anybody" says "Banzai" that is fresh off an Invicta win.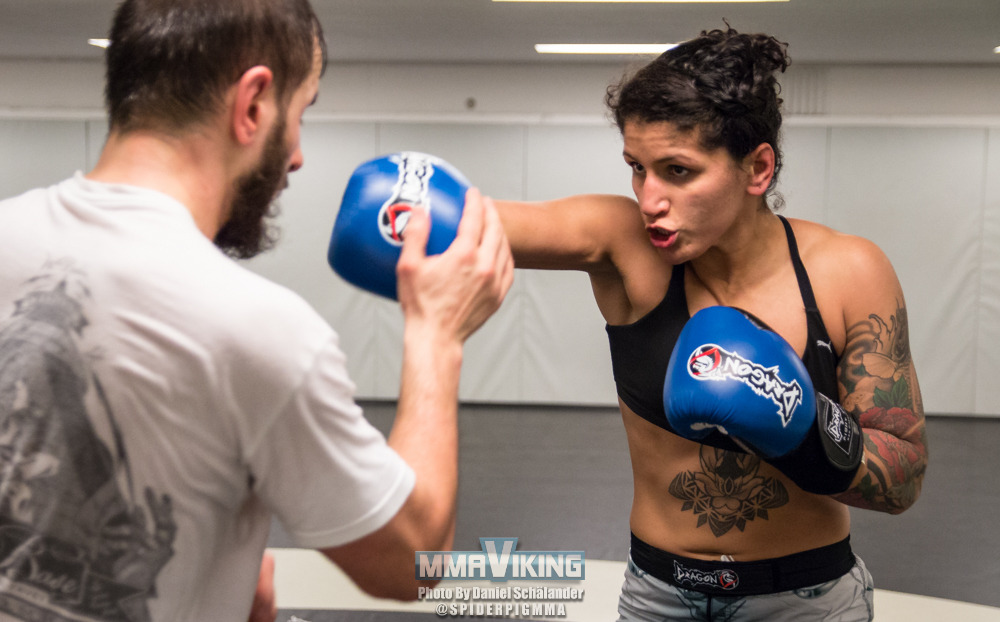 Mark O. Madsen (3-0) only needed 24 seconds to finish his third pro MMA bout, and now the greco-roman Olympic silver medalist is focused on his fourth devastating win as he is now 100% focuses on MMA.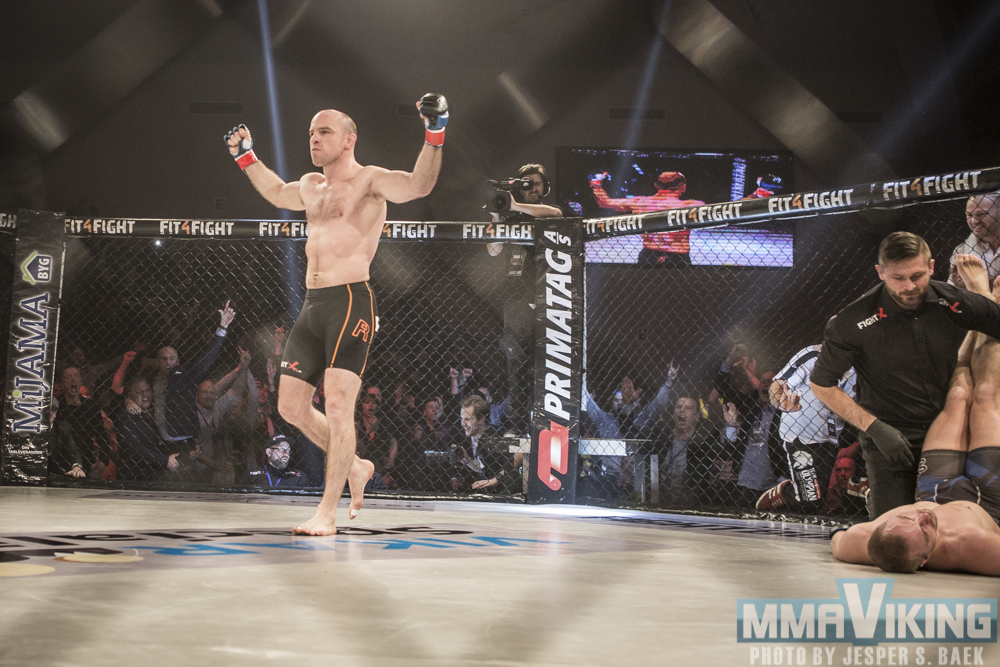 The "Olympian" will face Dez Parker (9-8) who has more than five times the pro MMA experience, but is on a three fight losing streak.  The vet is a veteran of Cage Warriors.  Madsen has shown power in punching in addition to his damage wrestling style.  Expect fireworks once again.
Undefeated Mikkel Kasper (3-0) will face France's Jonathan Bosuku (6-4). The Big Rock Academy gym owner is fresh off of winning the middleweight Golden Ticket Fight Promotion belt and brings in the hype of being a former IMMAF champion.  The Danish middleweight will look to stop the four fight winning streak of the "Mutant".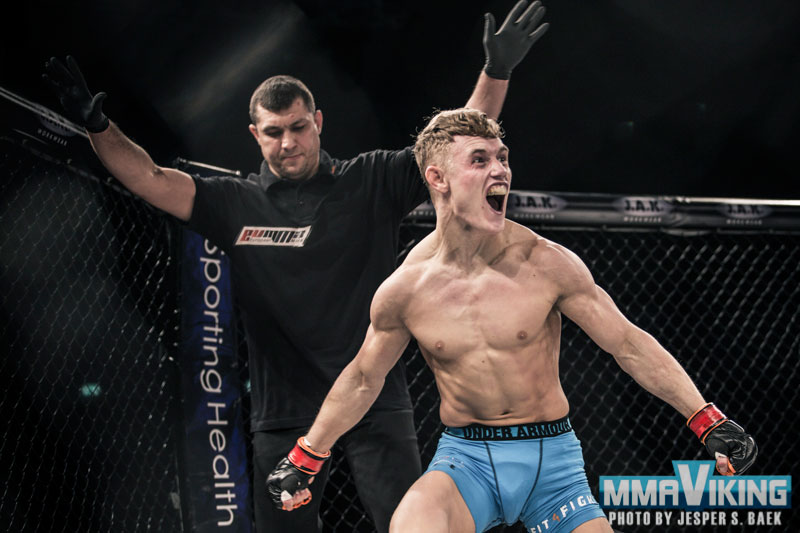 Swede Fernando Flores (5-3) clash with local Jonas Bødker Mågård (9-4). "I'm so happy to be fighting in Denmark again after a year can't wait to step into the cage in front of all the Danish mma fans and show them my style and give them a show." says the Shark.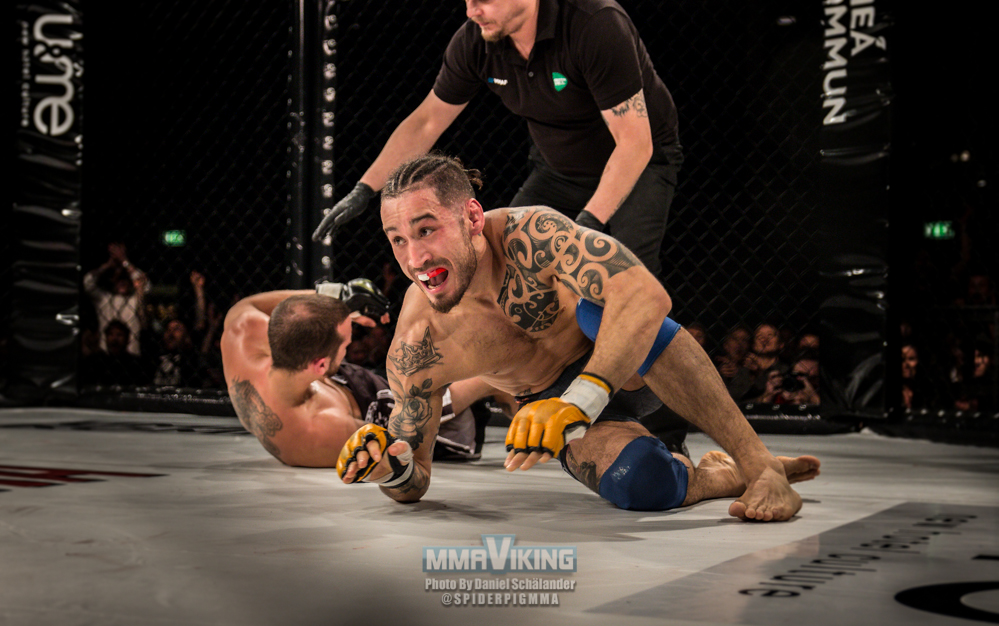 "What about The Shark vs El Toro!!! Two human beings but in the cage we turn in to animals." says the Umeå fighter about facing the Dane that has won his last 8 out of 9 bouts.
Louis Glismann (2-1) won his Golden Ticket belt in February.  "Spartacus" will face Spain based Melvin van Suijdam (6-3) who has won four in a row with all stoppages.
A battle of two Nordic vets has also been added where Sweden's Per Franklin (8-5) will face Denmark based Frodi Vitalis Hansen (9-9).  Muay Thai fighter Rhassan Muhareb (1-5) will also be on the card that will be shown on ViaPlay as he faces a late replacement in Sweden based Martin Fouda (5-11-1).
Full Fight Card
Prelim Card
Match 1
Jonas Troest vs Espen Kolltveit
Match 2
Milan Silva vs Matthias Carl Freyschuss
Match 3
Rhassan Muhareb vs Martin Fouda 
Match 4
Jonas Mågård vs Fernando Flores
Match 5
Mikkel Kasper vs Jonathan Bosuku
Main Card
Match 6
Christian Colombo vs Nick Barnø
Match 7
Mark Madsen vs Dez Parker
Match 8
Pannie Kianzad vs Kerry Hughes
Additional Post-Main Card
Match 9
Louis Glismann vs Melvin Van Suijdam
Match 10
Frodi Vitalis Hansen vs Per Franklin
"The difference between us and previous events, is that we want to make a profile on the fighter so the ordinary Danish population also can relate to the fighter as a person and not only to the MMA fan, the fighter is in focus and we promote the fighter to recuperate our media channels – As well as what we mix MMA with live music events and shows and afterparty make this completely unique." – Danish MMA Night.
The card can be seen live on ViaPlay and you can also follow the action on MMAViking.com that will be reporting live cageside with play-by-play and photos.