Stockholm, Sweden was the location as BRAVE Combat Federation touched down for BRAVE CF 38. Overall it was successful night for promotion who continue to thrive in Sweden since partnering with Bulldog Fight Night (BFN) in the region.
For Wolf Fight Team fighter, David Jacobsson (7-2), his night was made better when he came up on the right end of a split decision. The 24-year-old went to battle for 15 minutes in a 163lb bout against fellow Swede, Dilmurod Movlonov (2-1). Victorious in his bout Jacobsson reflected on the fight with the realization that his opponent was as game as they come.
"I realized that my opponent wasn't a pushover. In 2016 he had a striking fight against former UFC and current Bellator fighter Oliver Enkamp and smashed him, knocking him down 3 times. This was the not much more than a year after I started to train MMA."
Having only started MMA in 2015, Jacobsson excelled fast, turning pro in late 2016. Since then he has gone onto fight on 9 occasions but during his most recent bout he just didn't feel like himself.
"I felt slow in the cage, I wasn't myself. After the first round I could barely lift my arms. And despite all this I managed to get down dirty and outwork a solid opponent, winning every round according to the judges. A few adjustments strategy wise and this is an absolute domination."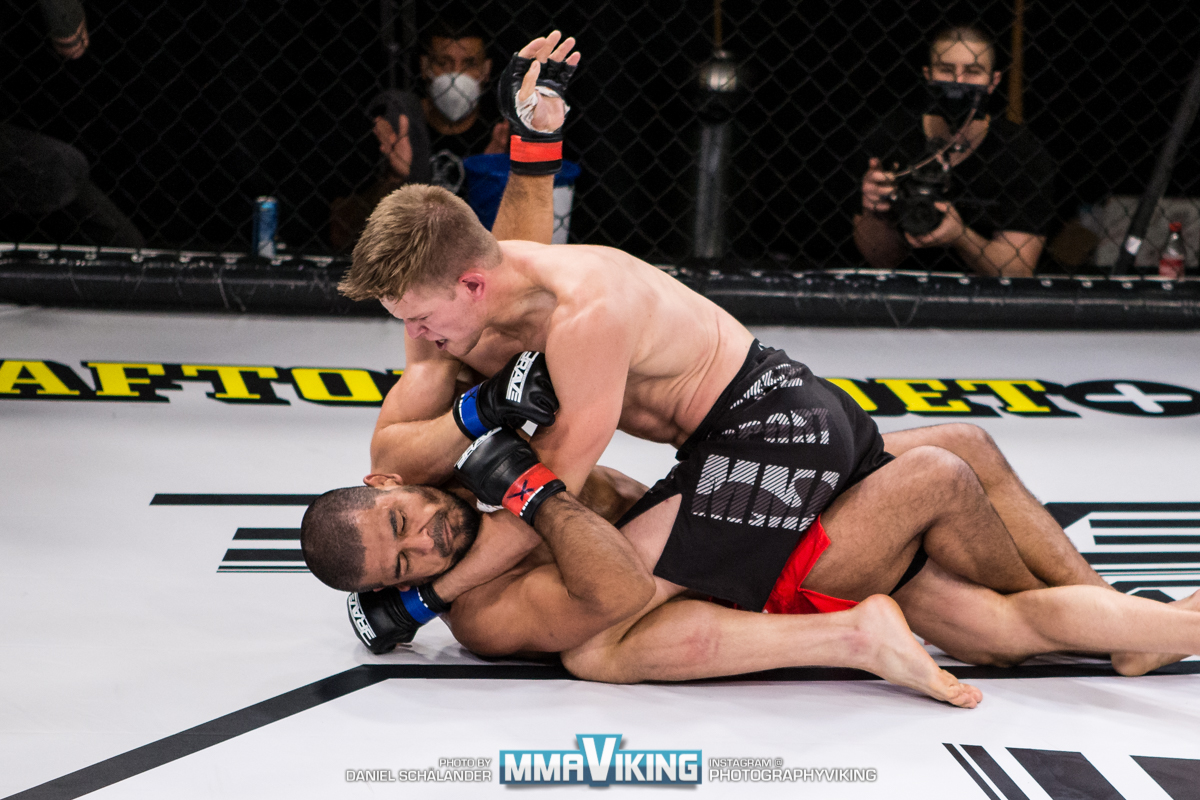 Noticing that adjustments are the to be made he compared the bout to a 2018 bout with Thomas Jessing, where the Swede was constantly trying to inflict damage and work towards a finish. Adamant to maintain active, Jacobsson is now looking to build on this victory with a quick turnaround this week.
"Just like in my fight against Thomas Jessing, damage wins fight. My opponent tried to anti-fight and stall out the clock, but every time I got on top I was heading towards a finish."
"I took a short notice fight up a weight class against an RXF champion who has been wrestling all his life. By his appearance it looks like he is also been doing Mexican supplements for quite some time. He will most likely try to take me down and hold me down. I will get up every time and be in his face until he quits. Cheaters lack heart and I will make him quit. This will be my dirtiest fight to date. I will get hit, but I will not care as long as I leave it all in the cage."