Sweden's David Jacobsson (2-1) will fight on UK soil next month when he collides with prospect Beau Gavin (0-0) at Almighty Fighting Championship 8.  "I already had a flight ticket to York as I was going to coach Robert (Nystrom), so why not fight? He said enthusiastically" says the Halmstad MMA fighter to MMA Viking shortly after the fight announcement.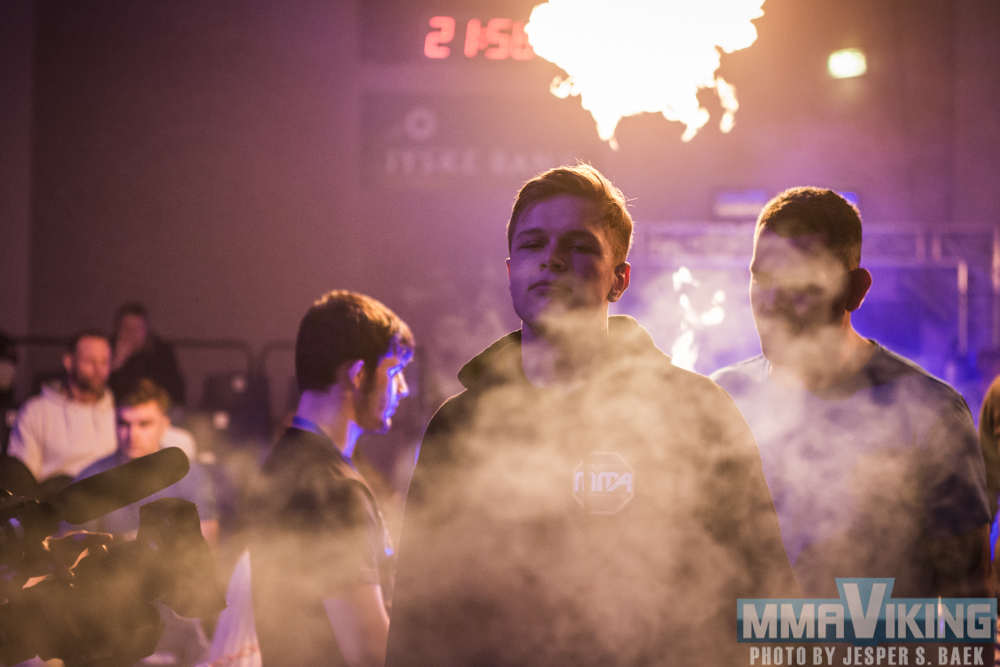 Jacobsson is currently 2-1 in MMA as a pro but will be hoping to have improved that significantly come the end of May. He took this fight on short notice while training for a title fight which also happens in May at MMA Galla 5.
"After all, that is what I love to do. I would never want to be one of those who claims to be a fighter, yet shy away from challenges."
His opponent, Beau Gavin, is a big prospect in the UK and will be making his pro debut that night. When asked about his preparations for Gavin, he was confident it was all going well and that the main obstacle will be the cut.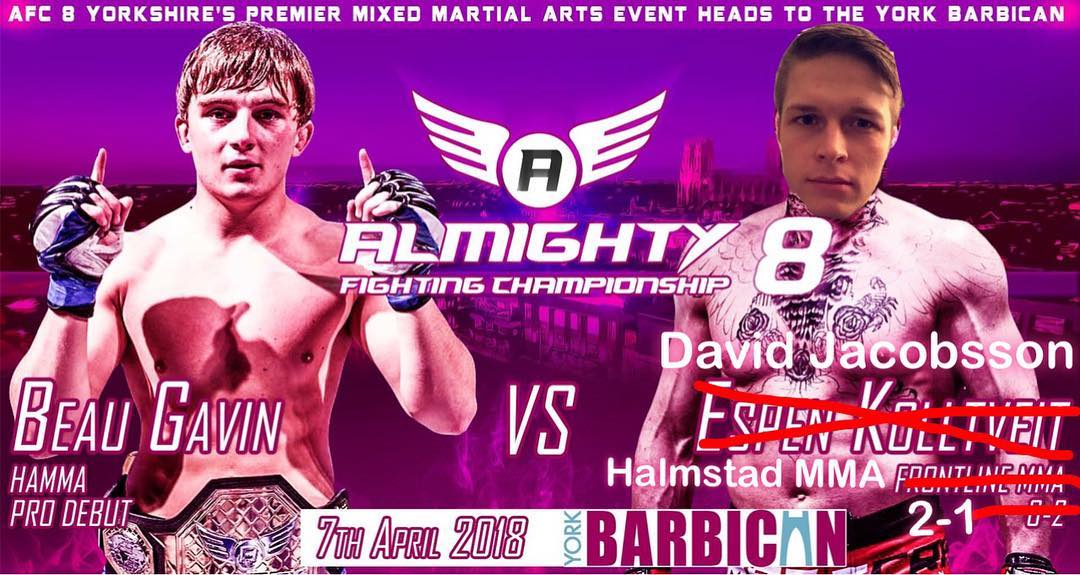 "I am all good, as I am always in the gym, staying in shape. I do have a lot of weight to cut, so a big part of the preparations is dieting." Jacobsson is also well aware of the risks associated with taking this but is prepared for the task that lies ahead as he looks to stand out in this sport. "F**k yeah it's risky!"
"The fight in May is a title fight. I am not in this sport to be average, which means I need all the experience I can get."
While believing his upcoming opponent is the more skillful oh his opponents, Jacobsson is more excited to fight for the title in front of a home crowd. His toughest fight being the road of dieting and cutting that is ahead.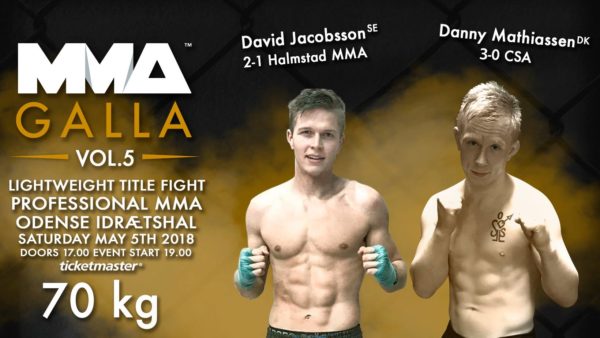 Two fights in two months is tough on anyone especially when there's a weight cut involved. "I think Beau is the better fighter of the two actually but of course I am looking forward to fighting for a belt in front of a lot of friends close to home the most. The hardest fight will be the weight cut though."
The Swede has other plans laid out for when these fights are out of the way. "After the title fight in May, I am going to shift focus to school and then spend my summer in Thailand." His sights are firmly set on who he wants to fight when done with all that. "I would like to fight Simon Sköld after though, but doubt he would be up for the scrap."
Jacobsson will not be the only Halmstad MMA representative on the Almighty FC 8 and MMA Galla 5 cards. His friend and training partner Robert Nystrom (1-1) will compete alongside him at both events. This has ultimately proved helpful in preparations for both bouts.
"It's always great to be around people with similar goals and work ethic. We are pretty much the same weight class which is also nice, but more importantly, we both love fighting and actually want to fight."