Edward Walls (8-2-0) took on Paata Robakidze (30-17-0) at Cage 45 in Helsinki, Finland, Saturday, and defeated him in spectacular fashion. Despite two and a half frustrating rounds in which Robakidze alternated between charging takedown attempts from across the cage, and refusing to engage on the feet, Walls was able to secure a brutal walk-off knockout over the Georgian fighter.
Despite the wealth of experience, Robakidze was unable to establish his standing offense throughout the bout, and instead opted for takedowns and attempts at pulling guard. Walls was able to consistently fight off the takedown attempts, and return to his feet before finally securing a brutal knockout via uppercut in the final round.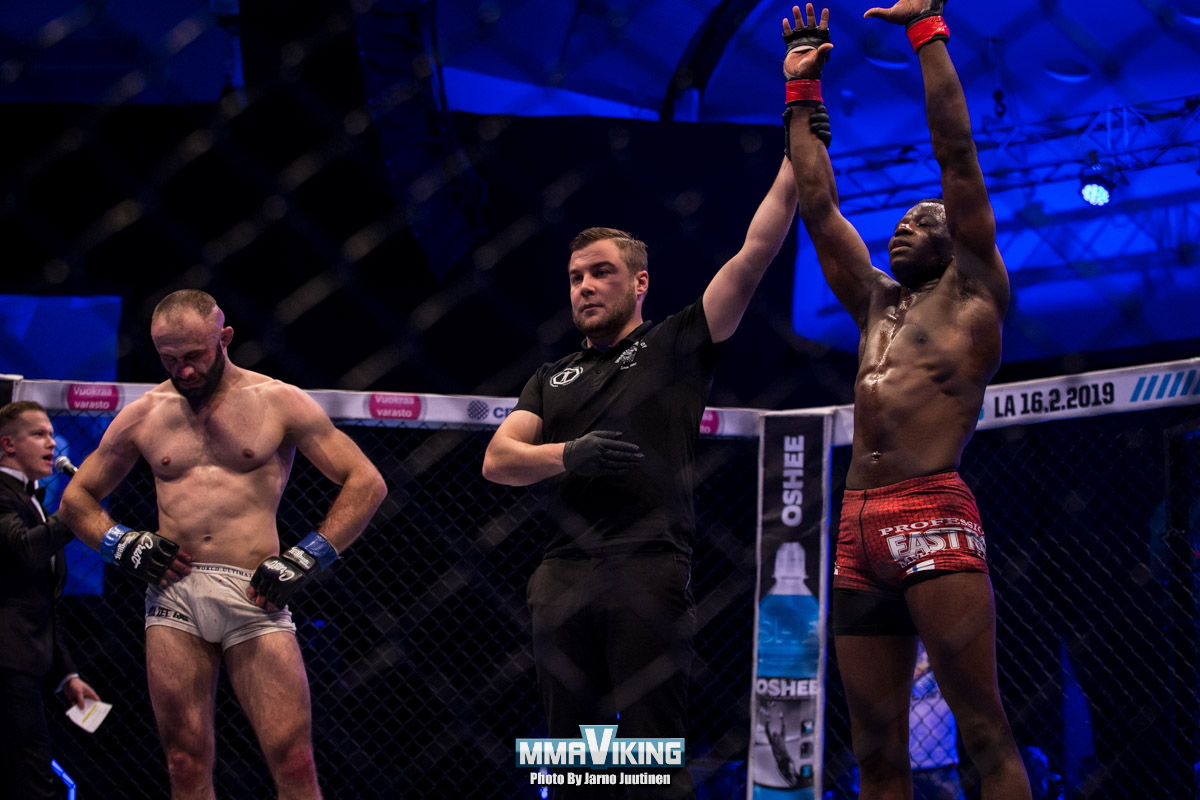 Walls secured the center of the cage at the beginning of round 3, but the tenacity of Robakidze's lunging takedown attempts soon found the Finn pressured to the cage. The Finn escaped the takedown attempt, and appeared to have solved the puzzle of Robakidze's timing, as on Robakidze's final takedown attempt, Walls floored him with an uppercut. As Robakidze lay motionless on the mat, Walls walked off to celebrate his new-found four fight win streak.