Kenneth Evensen (1-1) from Frontline Academy will face Tobias Harila (2-0) from Västerås Fight Club again, this time at Fight Club Rush 3 on August 18.  "This time I won`t go down. I`ll go no other place than forward and up." says the Norwegian that was stopped by "Bad Intention" at Superior Challenge 17 in a quick TKO stoppage that Evensen protested was legit.
"I don't give a shit what Harila says, it just motivates me. He is a good opponent, and he grows as a fighter by taking this rematch." says Evensen about the Swede that believes he will stop the Norwegian again. "What happened happened. That is in the past. We look forward. I for one, was not out."
"My shape now is really good. I am really happy with my camp and we have worked much on specific things."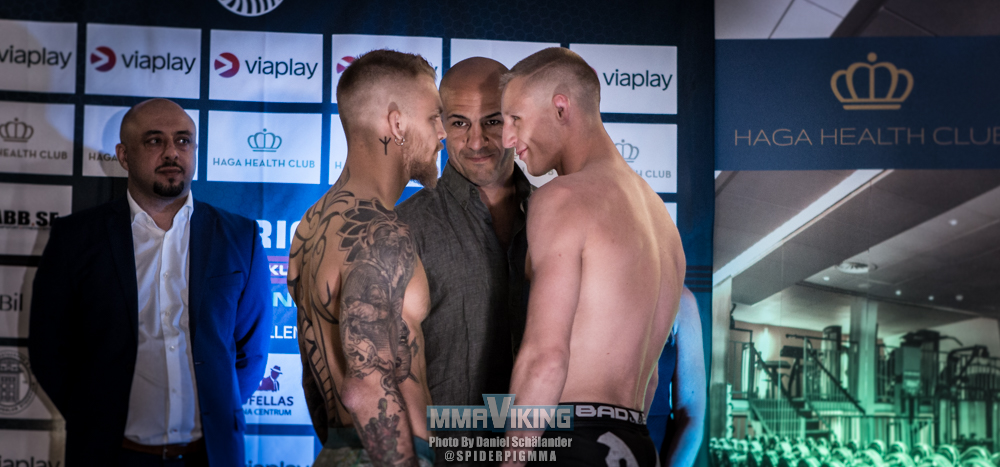 Evensen is spending his camp with his long time coach Nic Ruben Nikolaisen at Frontline Academy Drammen who thinks "it will be a different fight than last time, both the fight it self and the result, we are looking forward to August 18th."
Before the controversial loss to Harila, the Frontline Academy fighter defeated Nicholas Fielding of Mavericks MMA in the 1st round via KO that put his pro career on notice at Shock n' Awe 26 in the main event. The featherweight with an undefeated amateur record of 4 wins and 0 losses KO'd his opponent cold, then locked up a double-leg take-down to show both impressive power and skill. This will be Kenneth's opportunity to move to a winning record as he stands at 1 win and 1 loss in his pro career.