Finnish light heavyweight prospect Marcus "Caveman" Vänttinen (21-3) makes his Bellator debut on the Friday's Bellator 66 event. The event has a stacked card with middleweight tournament semi-finals on it and of course the super fight between Eddie Alvarez versus Shinya Aoki as the main event of the night.  In his first Bellator bout Vänttinen meets American John "Big" Hawk (6-4, 1-1 in Bellator). On the verge of his big break MMA Viking interviewed the eager young Finn who can't wait to fight. At last night weigh-ins Vänttinen tipped the scale at 205 pounds even.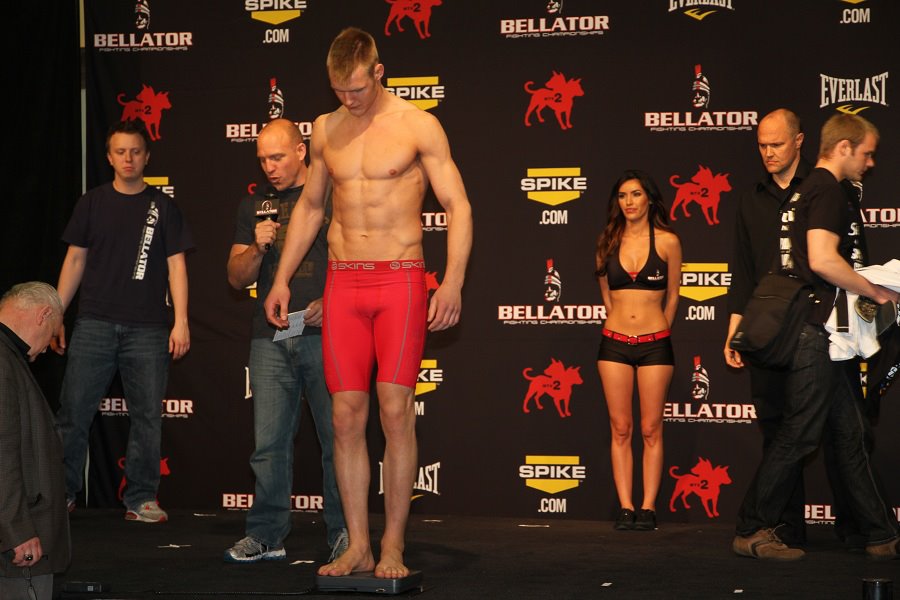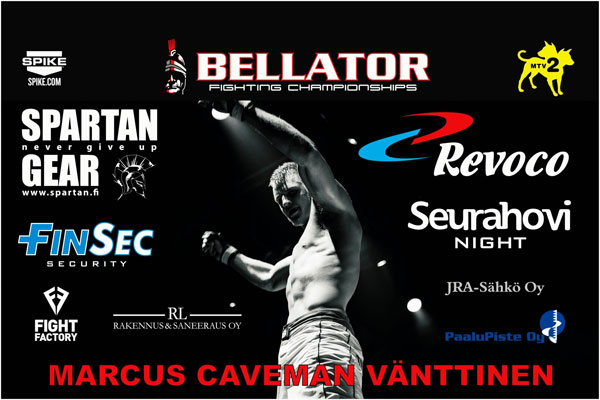 "Technically and physically I think I'm ahead of him,  but he's tough and won't quit easily.
How has the preparation for this fight gone? 
Marcus:Training camp for my Bellator debut has gone well. I have improved in every aspect of my game since my last fight. I've been sparring with Niklas Rouhiainen, Jarno Nurminen, Lucio Linhares, Sune Virta, Timo Suhonen, Harri Paakkola, Jukka Saarinen and Toni Hilden just to name a few. These guys have kicked my ass and kept sure that I haven't gotten off too easily in training.
In your debut you are matched up with John "Big" Hawk who is 1-1 in Bellator so far. What are your thoughts on the opponent?
Marcus: My opponent John Hawk is a big and strong dude with a college wrestling background. Technically and physically I think I'm ahead of him,  but he's tough and won't quit easily.
When are you flying to the US? Do you think the time difference or long flights will cause any issues to you?
Marcus: We are traveling to Ohio on Tuesday 17th, so I will have three days to get used to the local time. I've been fighting twice in the states for M-1 before and didn't have any problems whatsoever with the time difference then. So I don't think it's going to affect my performance now either.
Do you have to cut a lot of weight?
Marcus: I walk around weighting a bit over 100kg so that's a 7kg cut to make weight. Piece of cake!
Anyone you'd like to thank or give a shout to?
Marcus: I'd like to thank all my fans, my training partners, my trainers Jaakko Dahlbacka, Mika Pietilä and Jarno Nurminen, my manager Petteri Maunu, my family and friends. Without you I wouldn't be at this state of my career. My sponsors: Finsec, Twins Finland, Eximius, Spartan Gear, BodyTonic, Revoco, JRA-sähkö, Laprip, RL Rakennus, Paalupiste and Seurahovi Night. Thank you for your support.