Umeå's Fernando Flores (6-5) has lost his last three fights heading into the main event against 13 win and 2 loss Pietro Menga in his his backyard in Stockport, England, but it was "El Toro" that got the win by decision at Ultimate Cage Championship. "I did better ground and pound and landed some nasty knees when we clinched." says the Renyi fighter to MMA Viking.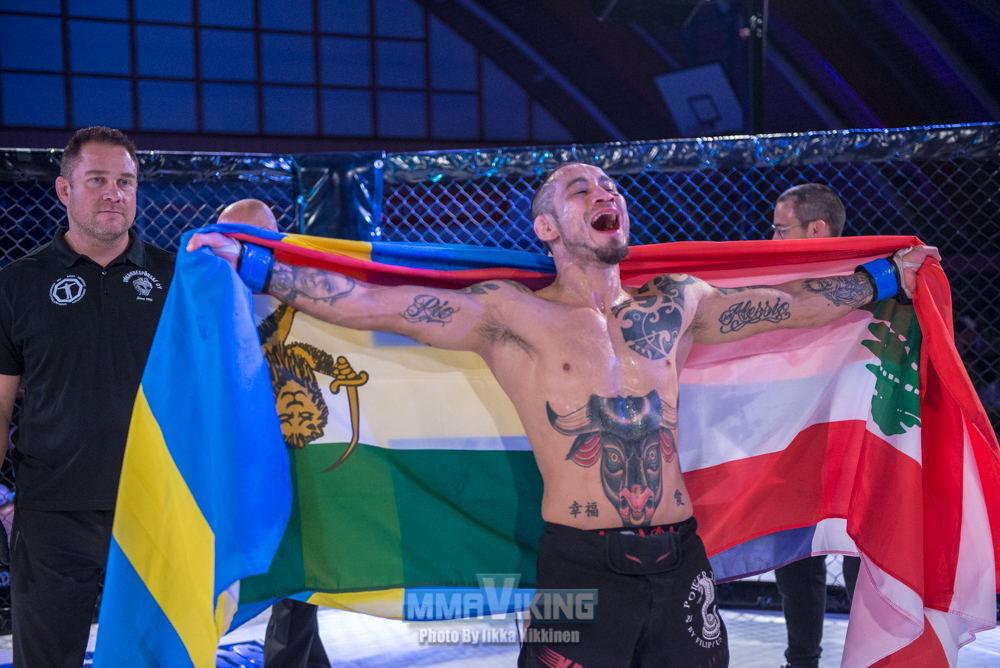 "The first round was close, and he tried to heel hook me twice. I did reverse a take-down and almost finished with an anaconda choke. I won the second, and the last round was a dirty one. But I took him down and punished him with punches to finish strong" says Fernando about the big win.
"Feels good to win again." It was the first victory for the Swede since beating Juuso Halme back in 2017.

"Thats hard work and find motivation of my loses to get stronger and prove that I am a fighter and never give up on my self."

Menga had won his first 13 fights of his career and is a Bellator vet.