Finnish welterweight Glenn Sparv (6-2), who has been training at the Team Quest Thailand gym for the past few months, is now scheduled to fight on Thai soil. According to Arabsmma.com Sparv will meet Syrian Tarek Suleiman (2-1) in the main event of the show called "Friday Night Fight Night" in Koh Samui on the 30th of August.
Sparv's last fight was in April of 2012 at Lappeenranta Fight Night 8 event. The Finn put a beating on Vyacheslav Andreev and finished the Russian with strikes in the second round.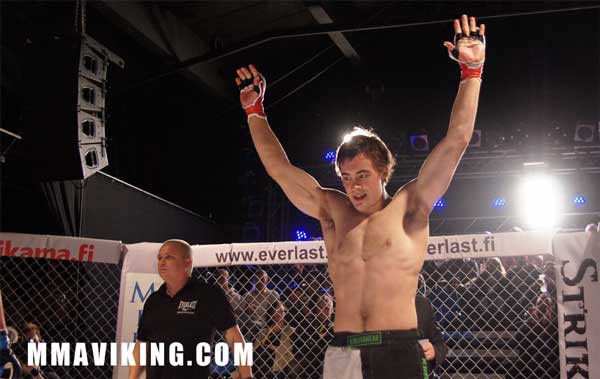 While Sparv has been honing his skills at Team Quest Thailand, the opponent Suleiman has been training at Tiger Muay Thai under guidance of Roger Huerta, Brian Ebersole among others.
Sparv made headlines recently as he called out Australian veteran Ian Bone for a bout at Nitro 10 on Saturday, October 26th at the Logan Entertainment Center in Logan, Australia. No official bout has been announced by the promotion.