Mikkel Parlo is preparing for his return to the Bellator tournament. He will do battle again on September 7th to kick off the 8 man tournament at the Mohegan Sun Arena in Uncasville, Connecticut. He draws Brian Rogers in the first round. Read the press release sent (translated from Danish) by Parlo's management team below.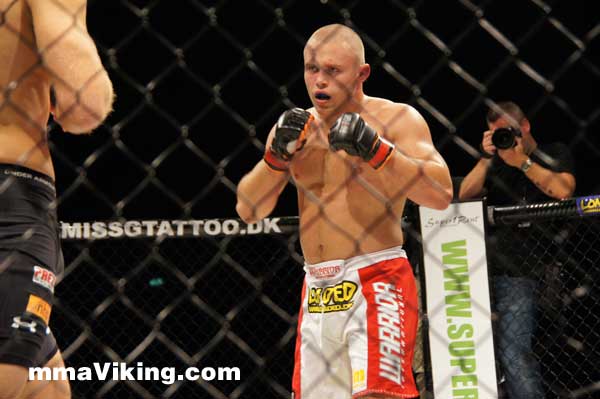 Press Release
The Danish MMA fighter Mikkel Parlo hopes to have the chance to fight for a world title fight again. On Sept 8 Danish time, when he meets American Brian Rogers in the first round of Bellator's prestigious knock-out tournament in Connecticut, USA.
Danish Mikkel Parlo is once more among eight middleweight fighters set aside for "The Toughest Tournament in Sports". This means that Parlo must win the match against American Brian Rogers to continue to the next round.
The Dane was selected for the exclusive tournament where a world title fight and 100,000 dollars are at stake before, but he had to leave after the first round. It happened after a narrow defeat on points to Russian Sultan Aliev. The defeat was the first in Parlo's professional career, and Bellator-related, which organizes the tournament, showing the selection that belief in Dane's abilities are still great.
Parlo's American opponent in the first round is considered one of the favorites to win the tournament. 29-year-old Brian Rogers, nicknamed "The Professional Predator" has ten wins and five defeats in his career.
"Brian Rogers is probably the toughest opponent in the tournament. He's big and strong and won't quit, but he tends to get tired late in the match. He is almost as explosive as me, and he comes to fight. It is a good opponent for me and I think it will be a great match for the spectators."says Mikkel Parlo.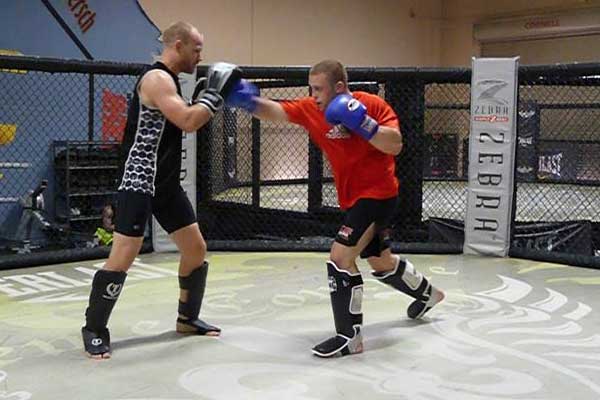 After the defeat to Sultan Aliev, the 23-year-old fighter from Vangede had to change significantly in its preparation for the tournament. In order to train with the best sparring partners and coaches have Parlo been on training camps in Amsterdam while he was in the months leading up to the game coach in the legendary gym "Xtreme Couture" in Las Vegas.
"I have realized that I increasingly have to seek outside Denmark to be pressured and develop as a fighter. Why I trained in Amsterdam and Las Vegas up for the match. Conditions were optimal – good facilities, skilled training partners and most of all incredibly talented coaches, "says Mikkel Parlo.
Mikkel Parlo, who is a trained carpenter, turned professional at age 19. He won his first nine professional fights, eight of which were settled early. His overall statistics therefore reads of nine victories and one defeat. The Bellator tournament is held on a knock-out structure where a victory gives access to the next round. This means that Parlo must win two matches to reach the final.