Swede Tobias Harila (2-0) beat James Lilley (3-4) in the co-main event at Adrenalin at the Grand II in Swansea, Wales Saturday night. "I cut him up with a knee in the first round" says "Bad Intention" to MMA Viking that got his second first round stoppage in his second pro fight.  He is now "100 percent" focused on getting his third win, which will be a rematch in less than four weeks.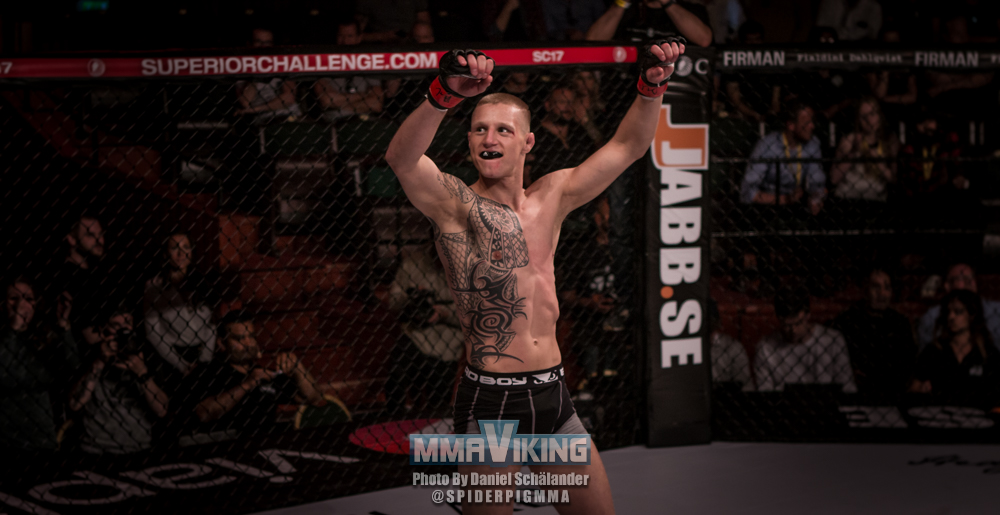 The lightweight from Västerås Fight Club will face Kenneth Evensen (1-1) who he beat at Superior Challenge 17 in his pro debut that turned out to be a much debated quick stoppage.
"I want a tough fight but I think it will be a quick one"
The two will lock horns once again this time at Fight Club Rush in Vasteras, Sweden in the headlining bout on August 18.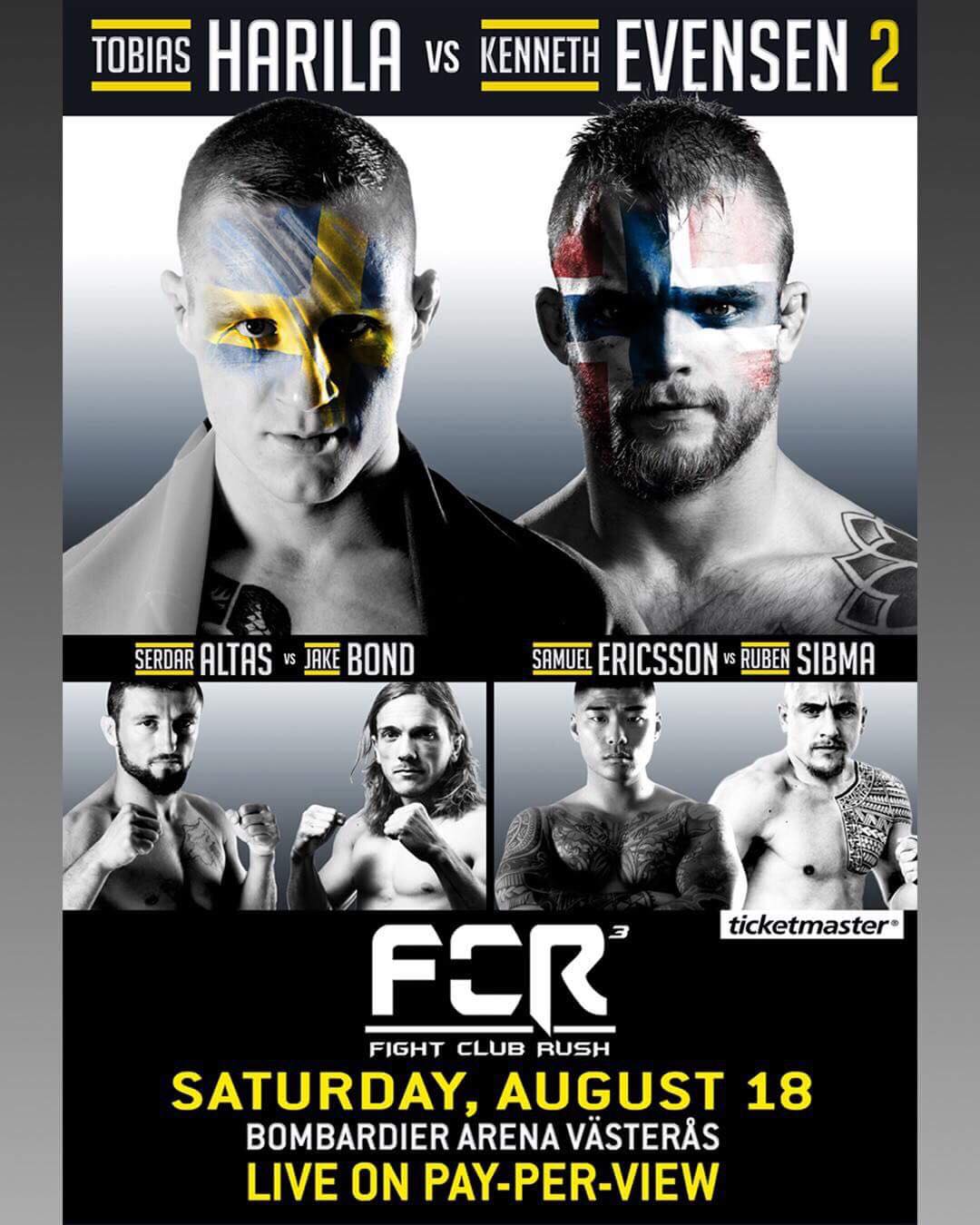 Tobias has represented Sweden in several IMMAF events, winning the 2017 IMMAF Asian Open Championship and the 2016 IMMAF All Africa Championship.
Evensen is a top talent from Norway, training out of Frontline Academy. He defeated Nicholas Fielding (1-1) at Shock n' Awe 26 in the main event in Portsmouth, England Fielding in the 1st round 2:23 via brutal KO.