Glenn "Teddy Bear" Sparv (18-5) lost by decision to Jun Yong Park (9-3) at RFC Way of the Dragon 2's main event in Taipei City, Taiwan.  30-27, 30-27, and 30-26 read the lopsided score cards at the end of a 15 minute battle that saw the Korean land the heavier punches, with Sparv getting take-downs throughout.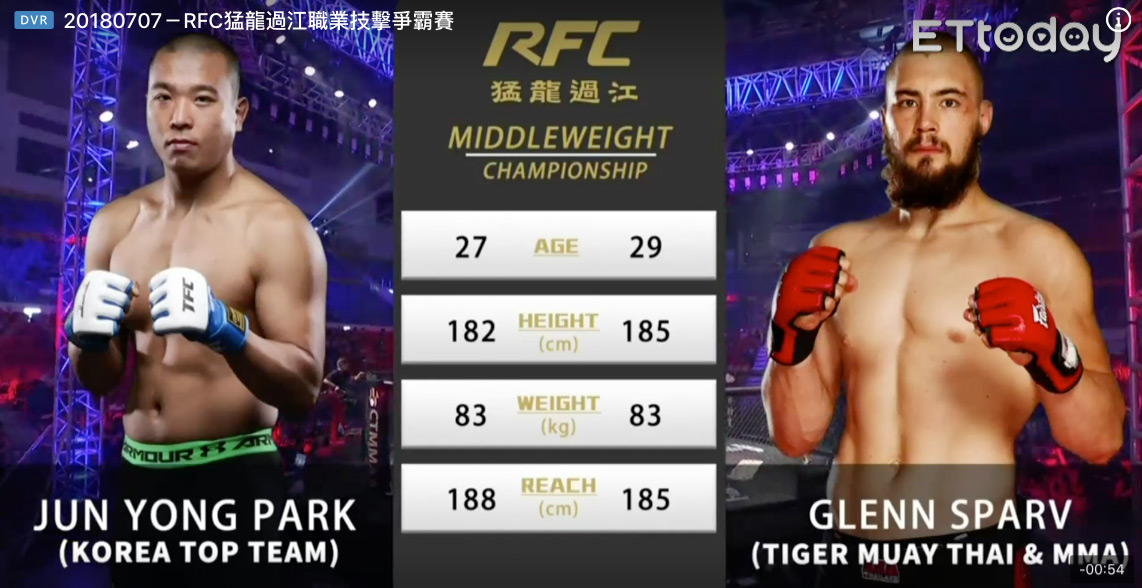 Sparv starts out conservative with hands up high tight to his face and chin down, and landing good low kicks.  Park used crisp stand-up to lands a solid combination early and often with his left jab that found a home on the face of the Finn.
A hard right hand rocks Sparv, that buckles his knees later in the first frame.  Sparv moves in to tie-up Park to avoid further damage.  "Teddy Bear" is rocked again toward the end of the round, getting hit with two rights and a big left.  Sparv stumbles around the cage as the bell rings.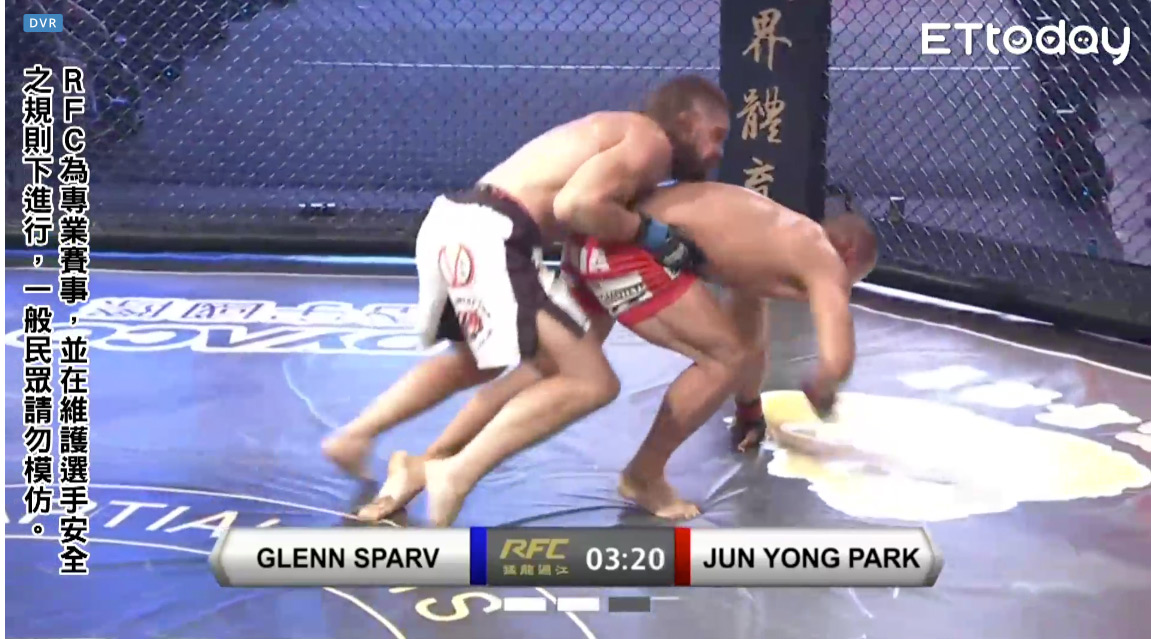 Sparv smiles and Park screams to start the second round.  Again, the Korean fighter lands heavy shots on Sparv that eventually gets in for a take-down.  Back on the feet, and the slower Finn gets tagged again before briefly getting another take-down.  Another take-down from Glenn, but he gets elbowed to the side of the head during the attempt.  Back on the feet and two big elbows to the face of Sparv, and Park lands left after left before Sparv comes in swinging to end the second round.  A huge cut on the left cheek of the Finn.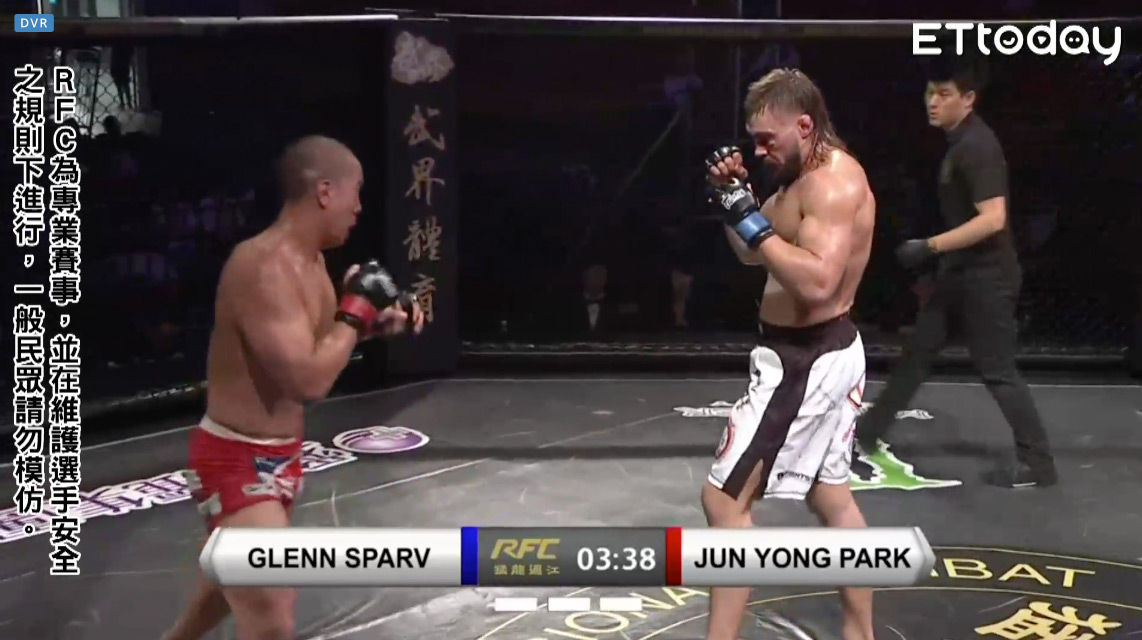 Sparv is more aggressive to start the third round, and gets in on a take-down with 90 seconds left, but Park grabs the fence to keep the fight on the feet.  Briefly Glenn is able to get the fight to the ground, but with 45 seconds it is back on the feet.  Both fighters try to finish strong, without anyone getting a real advantage.
Both fighters put their arms up expecting a win.  It could come down to the second round, as the first was clear for the Korean and the third a good round for Sparv, but all three judges give it to Park.  30-27, 30-27, and 30-26.
The Tiger Muay Thai and MMA fighter suffers his first loss after winning all 6 of his fights since moving up to middleweight.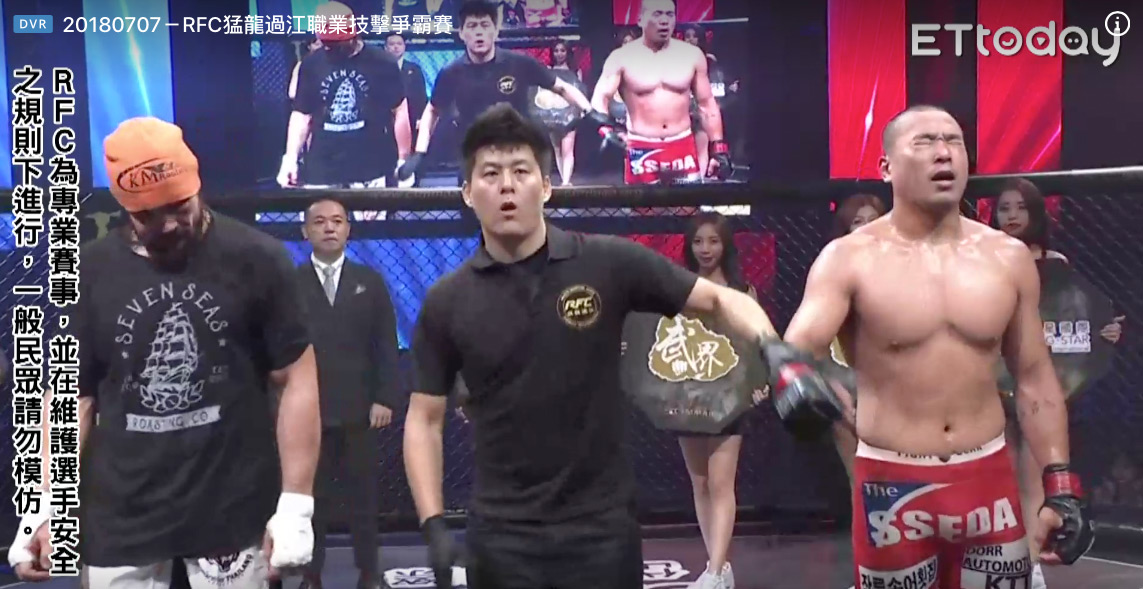 Park has now won six straight bouts, stopping his previous five.