Few MMA athletes have captured mainstream media of their home country like Iceland's Gunnar Nelson. Proof again that Gunni is top of mind came in Visir.is through both a ranking of the top stories and popular vote of all athletes of the largest mainstream website in Iceland.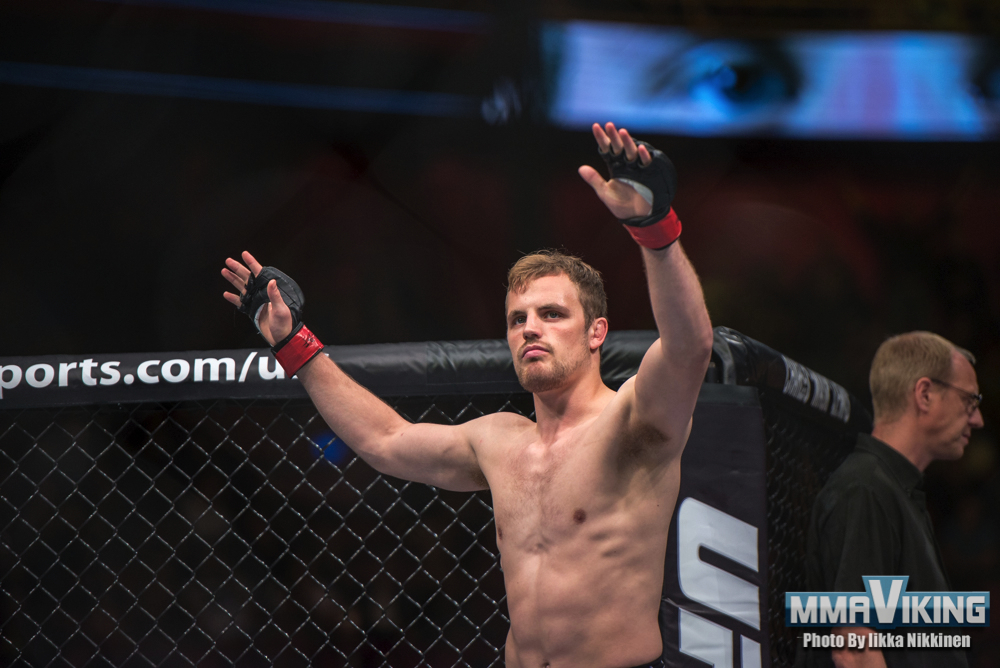 Along with Nelson being the most popular on mmaViking.com in 2014, the top 3 visited articles on the Icelandic website were:
1. Live Updates on Gunnar Nelson meets Rick Story.
2. Video of Gunnar Nelson battling Russian Omari Akhmedov.
3. Video and description of Gunnar Nelson and Zak Cummings in Dublin.
While stories on soccer and handball were popular, they couldn't surpass the hype of the grappling ace.
Nelson trains out of both out of the Mjolnir facility in Reykjavik and in Dublin under SBGi's John Kavanagh. With an overall record of 13 wins, 1 loss, and 1 draw, the 26 year old won his first two fights of 2014, including a guillotine choke over Omari Akhmedov in March and a submission victory over Zak Cummings in July.
Rick Story was the first man to stop Nelson, which happened in the headlining bout in Stockholm in October. The welterweight looks to return to action in late February or March, so look forward to more headlines soon.