Mats Nilsson (11-3-1) is the lone Nordic fighter in Las Vegas, and the Swede made the flight to the "fight capital of the world" by himself as he focuses on cutting weight for his welterweight debut on the big UFC 182 card this Saturday.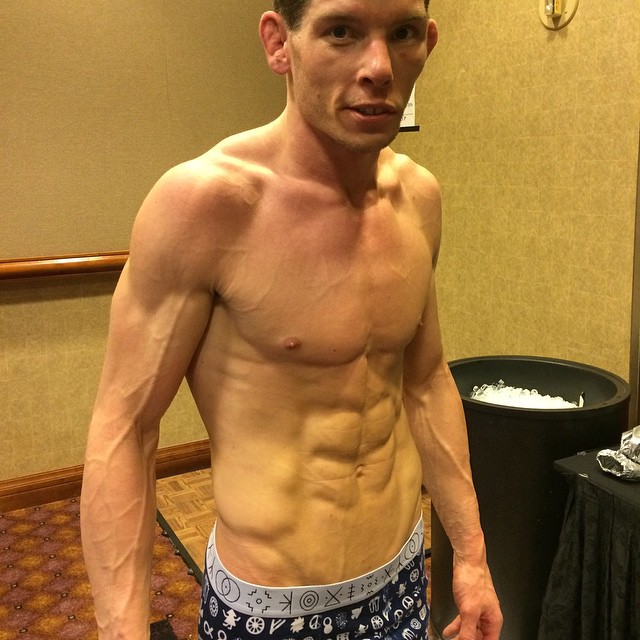 "I'm in incognito" jokes Nilsson, whos bout isn't getting the most attention as it is overshowdowed by the super fight of between light-heavyweight champion Jon Jones and Daniel Cormier at the MGM Grand Garden Arena.
"I have 3 kilos to go" says the Helsingborg fighter to MMAViking.com a day prior to weigh-ins as he waits for his head coach Tue Trnka from Rumble Sports to come in late Thursday night from Denmark.
"Come Sunday, I'm looking for a serious amount of grease" says Nilsson that is dropping to Welterweight from Middleweight for his UFC Fight Pass Facebook Prelim bout against Dagestani Omari Akhmedov (13-2). "Googling for the best burger in Vegas" says the grappling champion about the way he is passing the time and making plans for Sunday.
Nilsson did run into opponent Akhmedov and was able to size-up him up. "For the first time, I feel I am bigger… I am a bit taller and wider, and that is a bit comforting."
"If you can keep him moving backwards, he doesn't reach his full potential" says Nilsson that sees a few ways that he can attack the strong and powerful opponent that is also coming off a UFC loss –a 1st round submission against Gunnar Nelson– on the same card in March. Nilsson himself is looking to rebound from a stoppage against Luke Barnatt on the card headlined by Gustafsson and Manuwa.
Nilsson won't have too many fans in the audience in his bout that is 10+ hours by plane away from his home. "I met a four Swiss guys on the flight over." Nilsson seems to have convinced them to put a M A T S on each of their chests to spell his first name. So, be sure to lookout for a few Europeans with pasty winter skin rooting on the fighter looking for his first UFC win on Saturday.
Check out the low-fi video filmed of Nilsson in his hotel in Vegas, and MMAViking.com on the run in California.