When Gunnar Nelson steps into the Octagon for his quickly approaching July 11th bout, it won't be against his original opponent John Hathaway that he expected to face for months. While it may sound daunting to face a new fighter (deadly striker, Brandon Thatch in this case) days or weeks before a big UFC event, it is actually more the norm than the exception for Gunni… let me explain.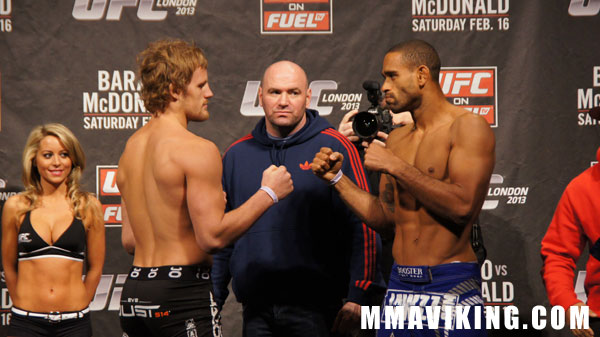 When the Mjölnir MMA / SBGi fighter first signed with the UFC in 2012, he was set to face Pascal Krauss in his debut in Nottingham. This fight never happened as the German pulled out of the fight with an injury.   "I don't create a game plan. I just go in there and go with it." said Gunni to MMAViking.com as he gave insight into how he approached new opponent in DaMarques Johnson without too much concern. This proved to be true as he submitted the American in the first round, with only watching a little of video of the grappler to get some idea of how his new opponent fought.  This was Nelson's first UFC experience with a new opponent, and it hasn't changed since.  Here is a run-down:
September 29, 2012 – UFC on Fuel TV: Struve vs. Miocic : 2 replacements
Nelson was originally booked to face Pascal Krauss, who pulled out due to injury. Rich Attonito was briefly set to be the replacement, before final opponent DaMarques Johnson stepped into the Octagon. Nelson won by submission in the first round.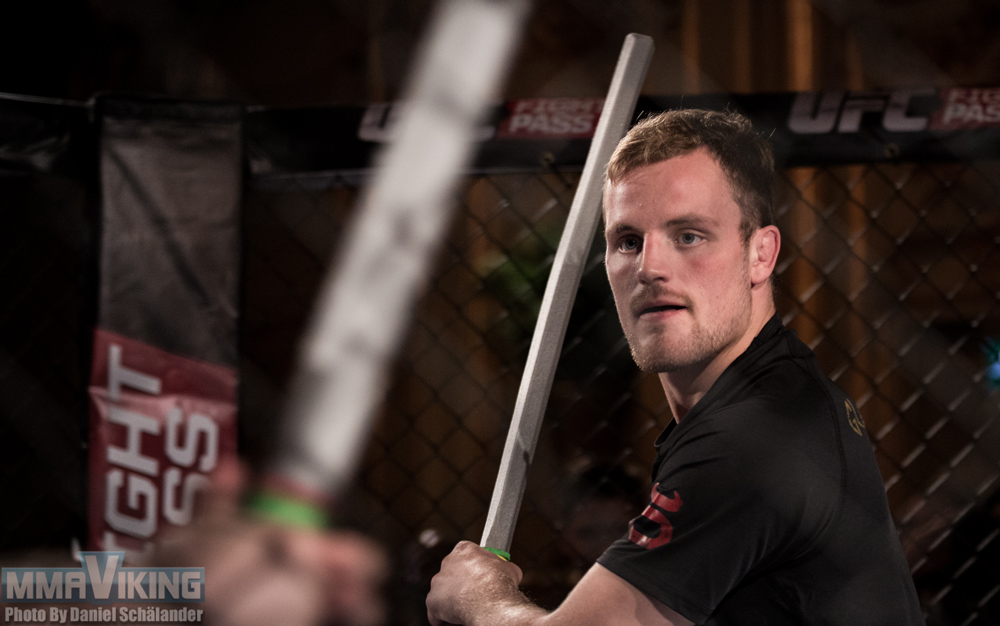 February 16, 2013 – UFC on Fuel TV: Barao vs. McDonald : 1 replacement
Nelson was scheduled to face Justin Edwards, but he pulled out due to injury. Nelson faced replacement Jorge Santiago. Nelson won by decision.
May 25, 2013 – UFC 160 : Nelson replaced by Rick Story
Nelson was set to face Mike Pyle, but for the only time in his UFC career it was Nelson who had to pull out due to injury.
March 8, 2014 – UFC Fight Night: Gustafsson vs. Manuwa : 0 replacements
As planned, Nelson faced Omari Akhmedov. Nelson submitted Akmedov in the first round.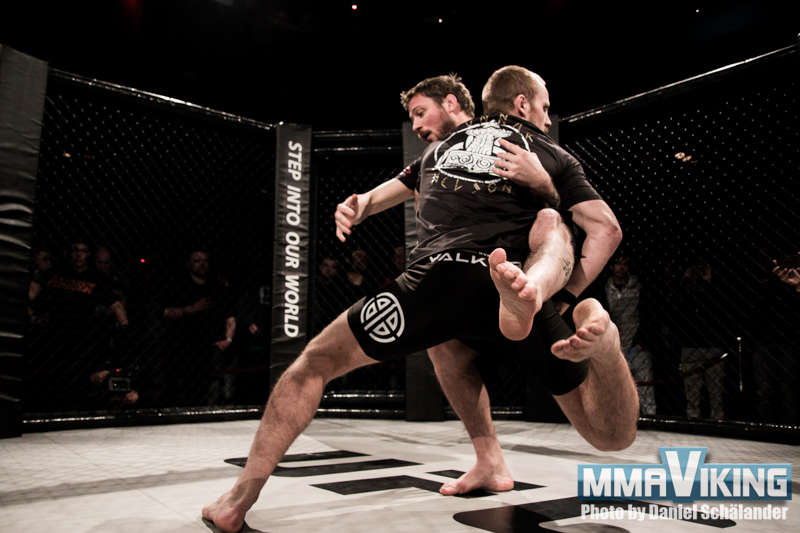 July 19, 2014 – UFC Fight Night: McGregor vs. Brandao : 1 replacement
Ryan LaFlare was Nelson's original opponent, but the American pulled out due to injury. Zak Cummings stepped in to face the Icelandic fighter, and the wrestler was submitted by Gunni in the second round.
October 4, 2014 – UFC Fight Night: Nelson vs. Story : 0 replacements
Nelson faces just his second original opponent in his five bouts. Gunni lost by split decision at the end of 5 rounds.
July 11, 2015 – UFC 189 : 1 replacement
Nelson will face Brandon Thatch, a replacement for injured John Hathaway.
In all, the welterweight will soon step into the Octagon for the 6th time.  However, it will be the 4th time that he will fight a late replacement. So far, Nelson has defeated all three of his opponents so far when he stepped in to face a different opponent.
On a side note, Nelson's Irish teammate Conor McGregor will also facing late replacement Chad Mendes –you may have heard the news. Cathal Pendred will step in to face Thatch's original opponent John Howard.
MMAViking.com will be in Las Vegas for the event, like us on Facebook for ongoing updates.