Guram Kutateladze stopped UFC veteran Felipe Silva (9-2) in just 44 seconds at Brave 29.  The bout was absolute madness as the Brazilian hurt the Sweden based fighter bad, but Guram stay composed and landed a huge counter left hand that sent Silva to the ground only to take two more hammer fists to the face as the referee jumped in.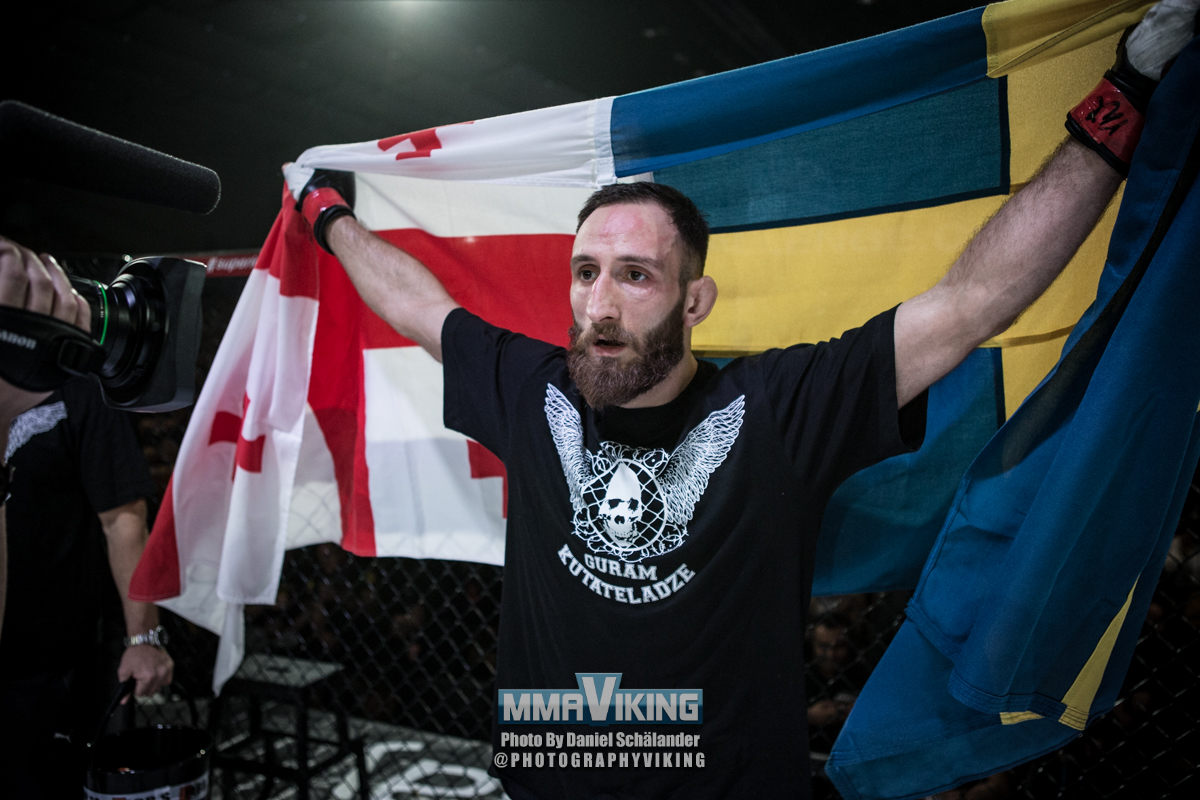 The two were set to face each other in Columbia on September 7, but Guram had to pullout due to injury. The CM System fighter went on to face Dumar Roa where he won by KO at Brave FC 26. This bout went down at Khalifa Sports City Arena in the Kingdom of Bahrain on the main card.
Kutateladze now has a 8 fight winning streak. The lightweight had a dominant win over Brazilian TUF veteran Erick da Silva (22-6) at Brave 16 at Mubadala Arena in Abu Dhabi on September 21.  The striker out of Georgia stopped Brazilian Guilherme Cadena Martins at Superior Challenge 18 in the first round in December.
Photos from Brave FC
Silva is a familiar name to Nordic MMA fans as he TKO'd Finnish UFC vet Anton Kuivanen at Cage 35 in 2016 launching him into the UFC, where he secured a 1 win and 2 loss record.