Norwegian welterweight Hakon Foss (8-5) lost at Cage Warriors 84 versus Jamie Richardson (6-3) in the co-main event in London tonight.  The fight was a war since the beginning with Foss showing flashy wrestling and grappling, but the crisper punches in the second round were too much for Ferocious in this fast-paced war.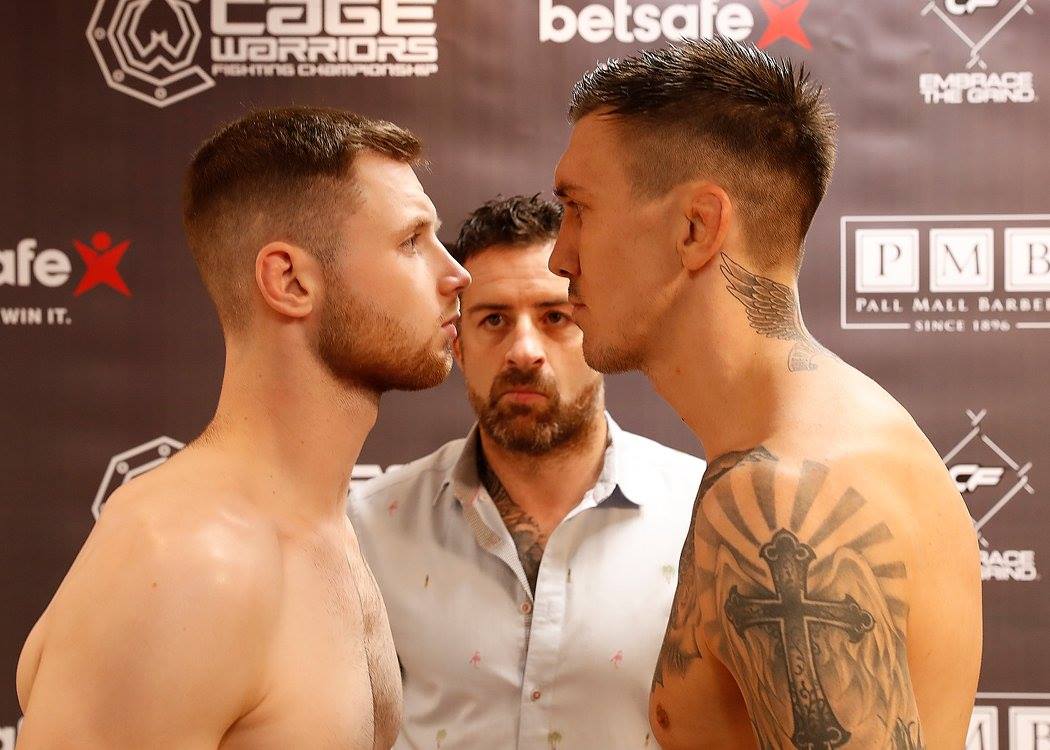 Live Results
Here we go… Foss is the first to enter the cage.  The Norwegian is followed by coach Jack Hermansson.  The 22 year old comes in next, and he also has a skull tattoo on his arm.  The welterweights are on now.
Richardson immediately moves forward and lands a combination.  Foss dives in and gets a body lock.  Wow a nice body lock throw and Foss with the beautiful take-down.  Foss with knee on belly looking to move position forward.  Still working, and sneaks in an elbow.  The Englishman finds a way to stand and pushes the Norwegian against the cage and lands a big blow on Foss.
The Frontline Academy fighter tries a throw, but Richardson with better position and gets on top.  Foss on his back avoiding bombs from Jamie looking to damage.  Great fight with two fighters looking for an advantage.  Ferocious to his feet, and back standing… and a suplex!!!  Foss moves to get back on the ground and searching for a rear-naked choke, but not enough time.  Jami stands up at the end, and Foss fires off a kick that right after the bell.  That is a Foss round.
The second round starts and Richardson landing good punches as foss tries to keep his hands up.  Solid kick from the viking and now he his moving forward.  Foss defending a few punches and decides to dive in for a take-down but cannot get it.  The two in the clinch and Richardson tries to land an elbow.  The two separate and left kick again and again from Foss, and a right.
A bomb right hand from Richardson and a wobly Foss dives in for a take-down and Foss is in a tight guillotine.  Will he tap?  NO!  Foss defends and stands up, but takes a knee and now elbows and solid left.  Foss now rands a right hand!  A left knee from Foss and both fighters are exhausted!  Half way through the bout and they are trying to stand.  Foss with a deep breath and they are throwing arm punches only, now elbows at the same time.  Foss is tagged an hurt bad.  Foss takes another big right hand and just crumbles to the ground, fighting to stay on his feet but cannot.  The referee just grabs Jamie as he moves forward on Foss that is laying on the ground, exhausted and hurt.  Amazing effort from both fighters, but Foss ends up getting clipped one too many times at the end.
3:28 seconds of the second round KO win for Richardson.