Haraldur Nelson and his best friend craved martial arts in their youth, and with a combination of reading Black Belt Magazine, watching Bruce Lee films, help of a few older trainers, and sparing with Americans at the local military base… the martial arts spark was lit in Iceland.
"Halli" tells MMAViking.com about "loving martial arts" and growing up in Keflavik, Iceland. "30-40 years ago, and just as many kilos" jokes the Managing Director and Founder at Mjölnir MMA about his "descrete" battles at the United States Naval Air Station Keflavik, which had Americans stationed and interested in testing their skills with the locals.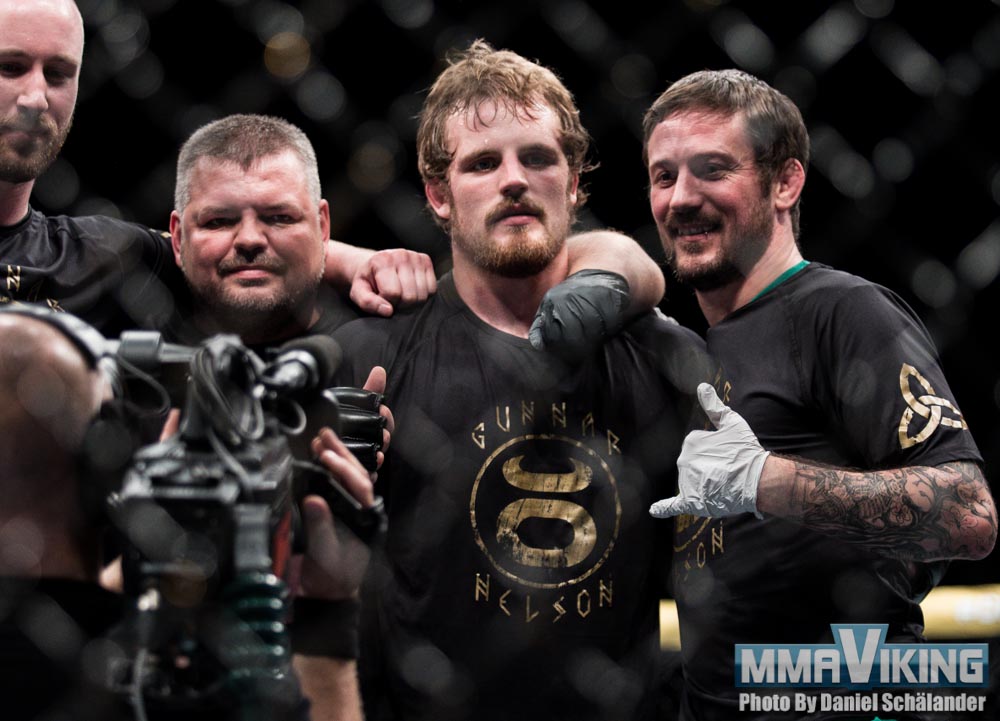 Today, Nelson's son is ready to headline his first UFC card, which will go down in Sweden next Saturday. Also a manager of the welterweight prodigy, Halli thinks back to the strong influence of sharing his passion for martial arts and watching Bruce Lee and Jackie Chan films with his energetic and "lively" child.
"Headlining in Stockholm is a dream come true, very proud" says Halli who sees Gunnar taking his father's passion for MMA to an international attention grabbing level.
Watch Video Interview