I'm a Reza "Mad Dog" Madadi fan. With the highest fist-bump, high-five, and hug per minute volume out of all active fighters, no one brings a gym or an event to life like the lightweight fighter based in Stockholm.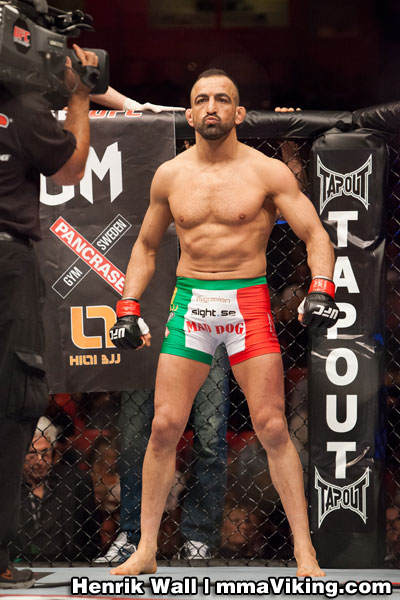 Fight Night Stockholm will be the third UFC event in Sweden, and for the first time Mad Dog won't be part of the festivities. This week's media events, weigh-ins, and fight night just won't be the same.
His face-offs at weigh-ins in Stockholm versus Michael Johnson and Yoislandy Izquierdo were unforgettable with a unique tension building with the American and Cuban fighter showdowns.  In the cage he gave fans what they came from with two wins in as many attempts, and the huge upset of Johnson ending with a brabo choke is one of the most memorable and loudest at Globen. It was the last time Madadi stepped into the Octagon.

Madadi at Weigh-Ins for UFC Debut Versus Izquierdo
I've never known Madadi too much outside of the gym, and am well aware that he is doing time for a conviction of a "smash and grab" crime, as I'm sure some will remind me in the comments here. People still ask me if they think "he did it"… and I don't think my opinion matters any on the topic, but have at least tried to let him talk about everything on camera with mmaViking.com to get more information out there to those that visit the website. As an MMA fan, it's just not the same without him.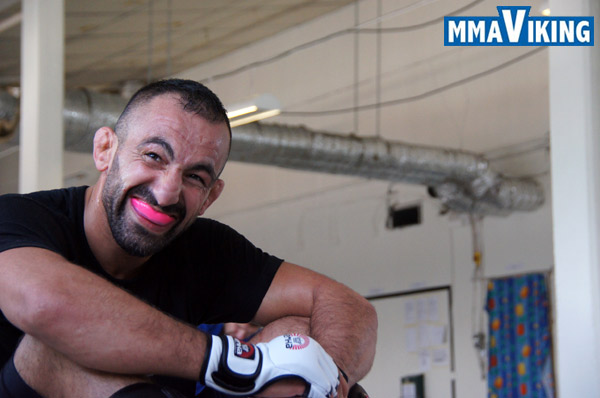 Madadi helped everyone he trained with take their game to the next level. It's always been easier to spar harder, learn techniques, and make it to the gym when Mad Dog was there to joke and inspire. It's hard to look at young fighters like Niklas Backstrom, and not feel the influence Madadi had on him.
Well, it's fight week and I'm excited. Would have been better if Madadi was here for the Nordic MMA celebration…. but with his teammates and prodigies his presence will still be felt.