Reza Madadi (14-6) announced his retirement in May, but just like teammate Alexander Gustafsson, the Swede is looking to get back in the cage again. "Now after so much time, I feel the energy." says the 41-year-old to MMA Viking at Allstars Training Center open house. "I really want to do a comeback."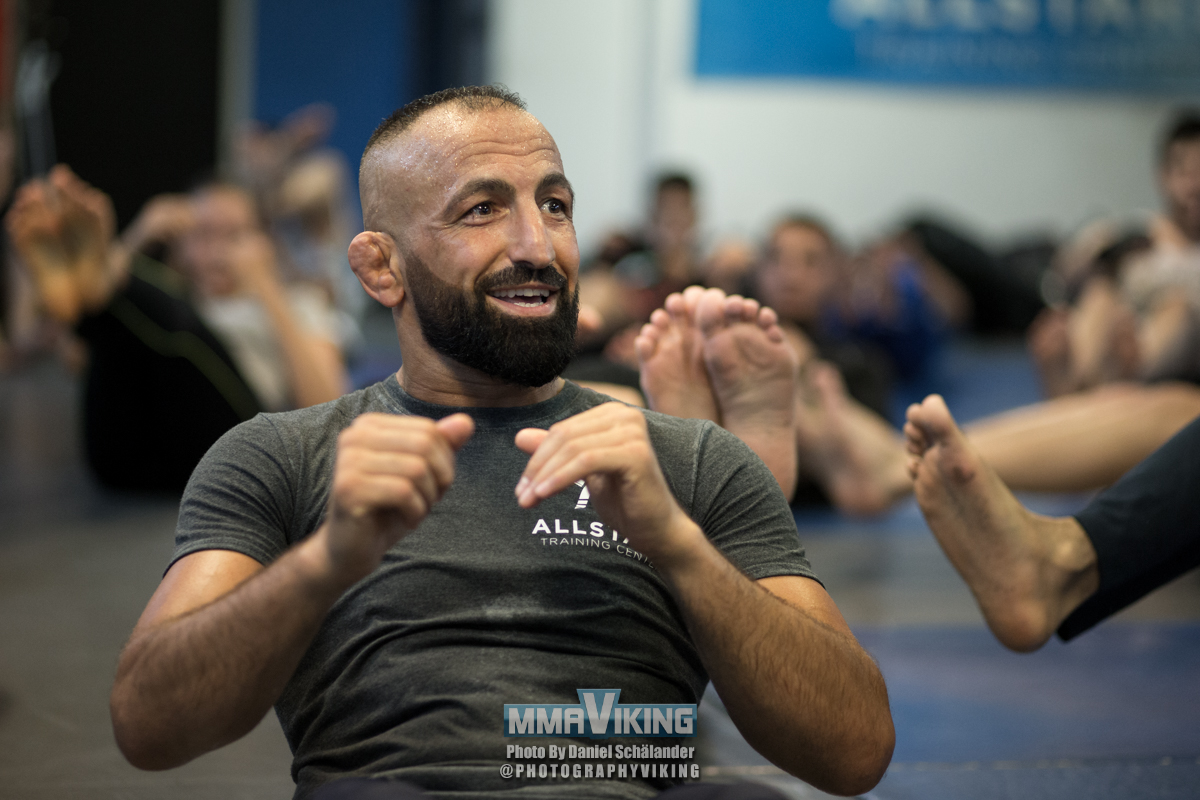 "I had a really bad injury in eye. I got poked in the eye, and had to have surgery." says "Mad Dog" about his reasoning for deciding that retirement was in his best interest.
Madadi had a 14 win and 6 loss record, and turned pro in 2006. Mad Dog is the oldest UFC lightweight to ever compete and win in the Octagon with his victory over Yan Cabral at UFC Overeem versus Arlovski in May of 2016. Although he signed to fight with ACB promotion, the cards he was set to fight on were both cancelled. The Iranian-born wrestler has not been in the cage since May of 2017, where he lost a short notice split decision to Brazilian Joaquim Silva.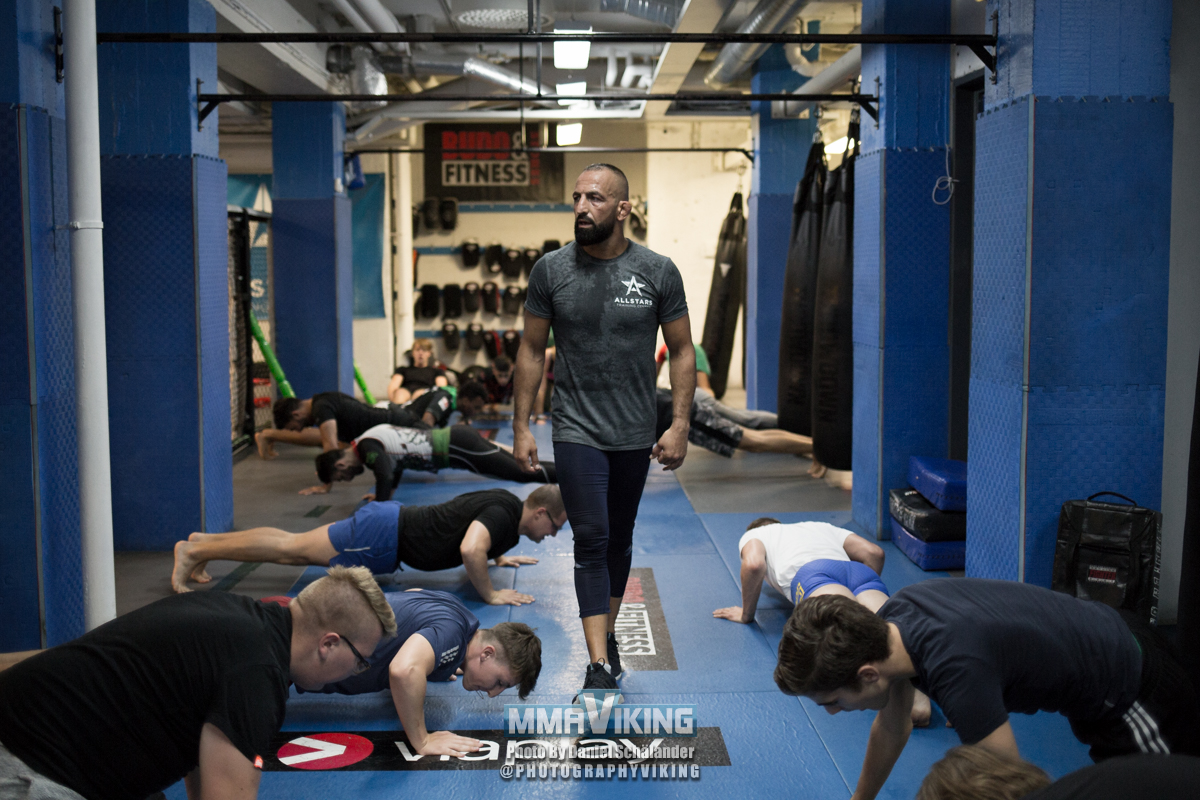 "If I will comeback to fight, I need to get paid."
Reza was a star of Superior Challenge, bringing local fans in Stockholm to the sport from 2009-2011, then signed with the UFC for the first UFC in Sweden in April 14, 2012. The wrestler won 3 bouts and lost 4 in the Octagon and has transitioned to a coaching role at Allstars Training Center.
"You can't keep me out of the gym. I spar every Tuesday."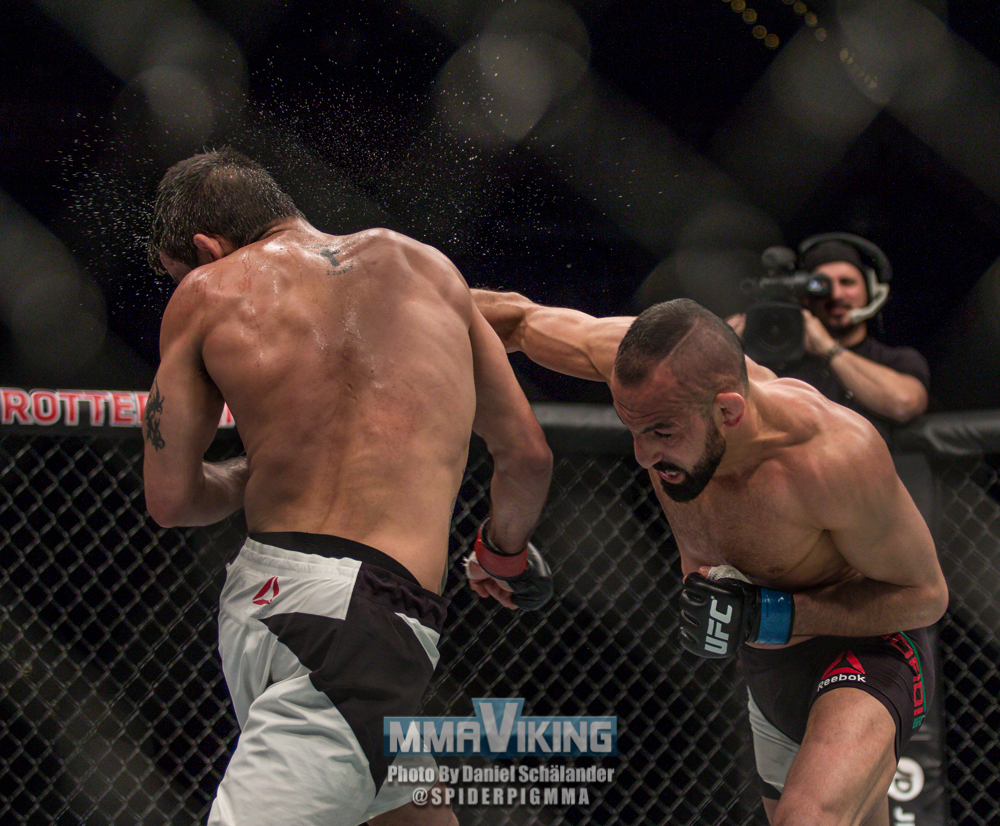 "Let's see what the future has to offer me." says Madadi that did have talks with Superior Challenge, the organization he was a mainstay for. "Babak (owner) is an awesome guy. They are still going strong and have done so much for MMA."