Swedish middleweight Jack Hermansson (15-3) prepares to face Brad Scott (11-4) at UFC Mexico City this Saturday, and the 'Joker' conducted a Q&A on the UFC Europe Facebook page ahead of the bout.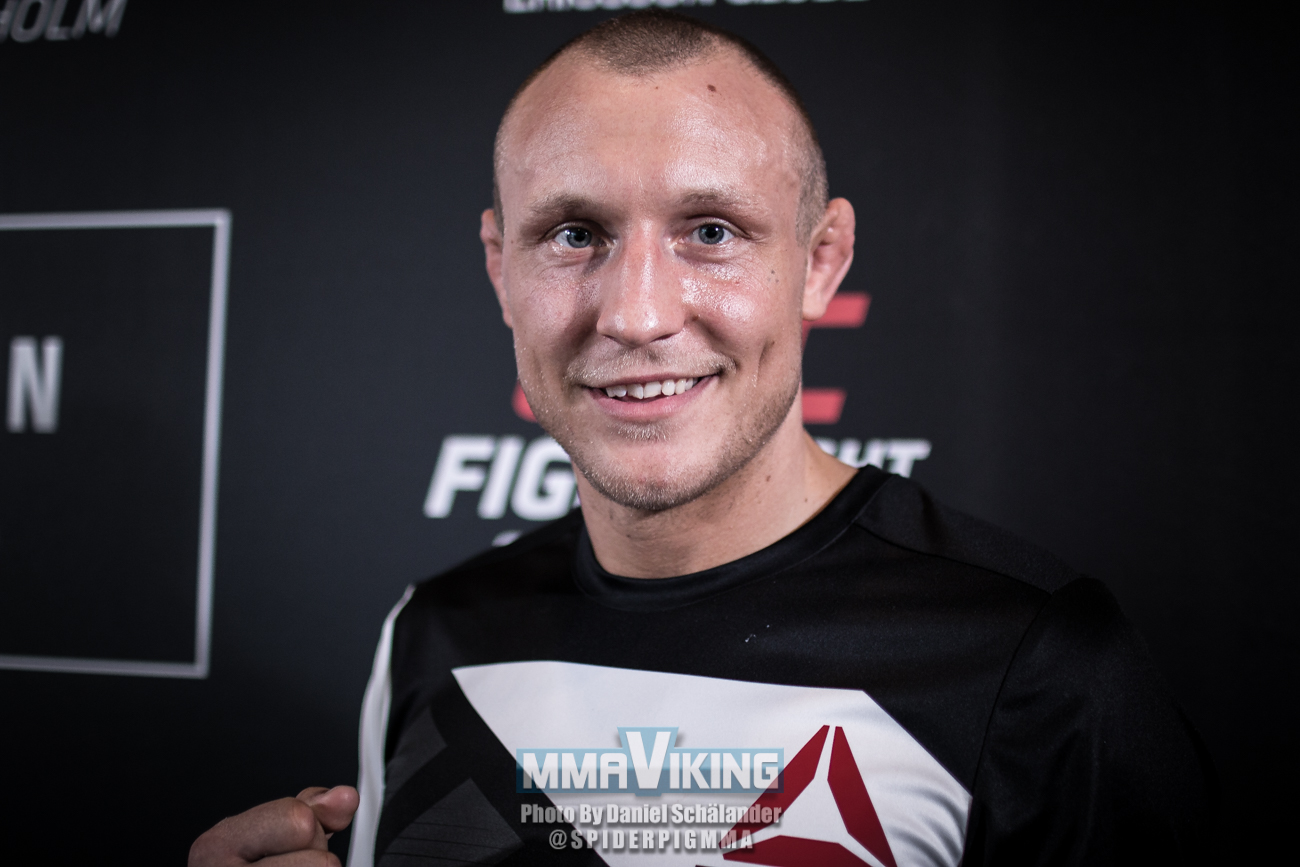 Hermansson was asked on his opinion for Jon Jones' next opponent, after he regained the UFC light heavyweight tile from Daniel Cormier last weekend.
"I'm not feeling the Brock Lesnar fight and as a Scandinavian, I hope to see another fight with Gustafsson, that would be a good one"
The Swede was also quizzed on his game plan to defeat Brad Scott in Mexico City.
"I'm going to be versatile and use all of my skills to confuse him with all of the techniques available. It's going to be a good fight. I predict the first round victory. I hope to accomplish that"
The middleweight was also asked about his favourite fighters of all time.
"A long time ago I trained with Joachim Hansen. I'm a big fan of Georges St Pierre, Bas Rutten and Bruce Lee. Bruce Lee is the man!"
Fans also asked Hermansson on who would be next for him, should he defeat Brad Scott on Saturday evening.
"I'm not sure but I'll be ready for ranked opponents, hopefully a top ten guy. I'd step in on short notice if they need me"
You can watch the entire Q&A below.
We have Jack Hermansson LIVE now from Mexico City! Have any questions? Shoot!

Posted by UFC on Wednesday, August 2, 2017