Iceland's Magnús 'Loki' Ingvarsson (1-0) got off to winning ways as a professional this past weekend when he made the trip to the UK to fight under the Caged Steel Fighting Championship banner. He is currently training out of Reykjavik MMA. Debuting as a lightweight, Ingvarsson took on UK fighter Gav McGee (1-2) in the second fight of the main card. It didn't take long for him to pick up the win, swiftly taking control of the fight on the mat, locking in a Triangle choke forcing his opponent to tap out 3 minutes 51 seconds of the first round.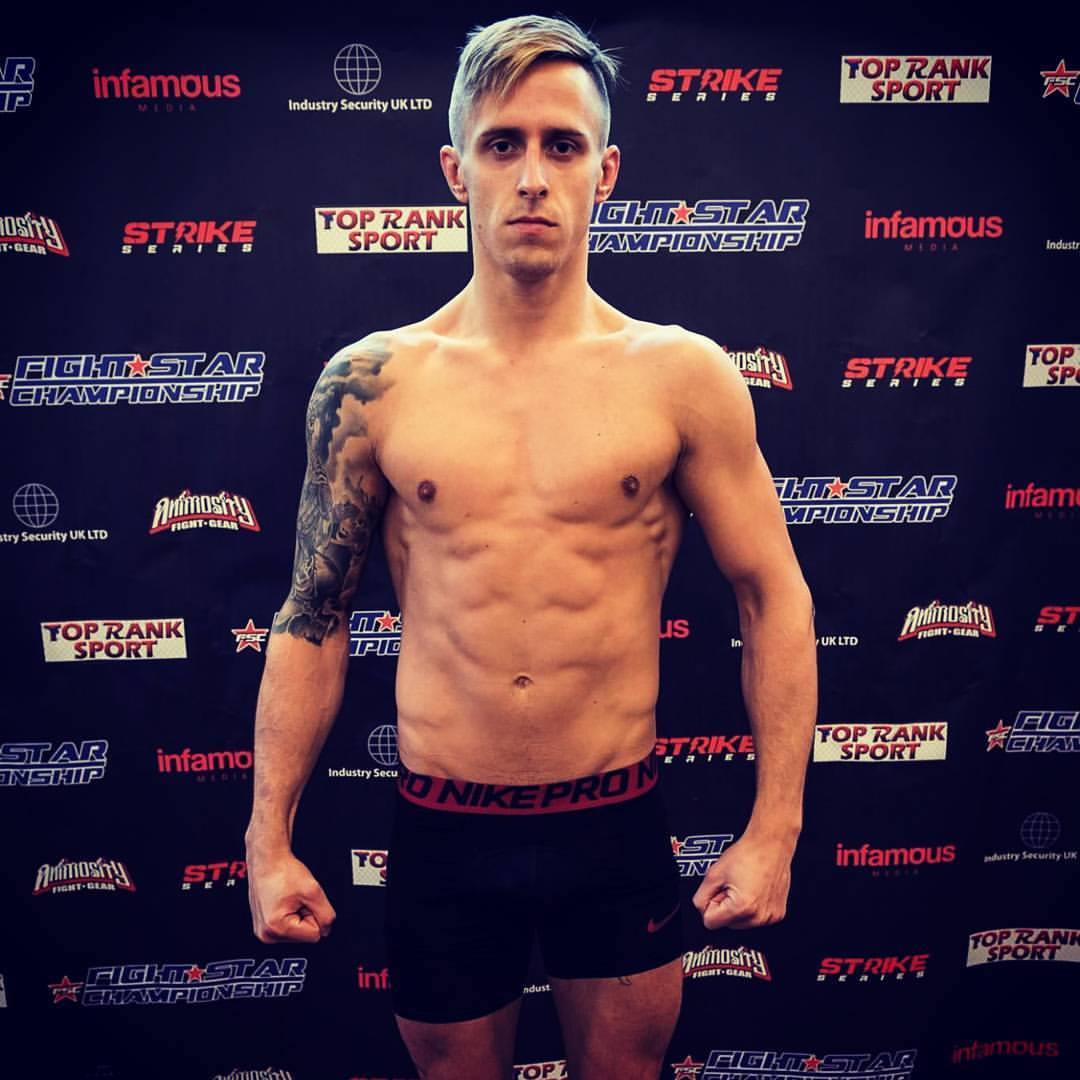 Prior to turning pro, Ingvarsson went 7-3 as an amateur, fighting at both Lightweight and Welterweight. Traveling to the UK for most fights his only time fighting elsewhere was when he represented Iceland at the 2016 IMMAF European Championships, competing as a welterweight. After finishing his opening 3 bouts inside a round, Ingvarsson fell short in his semi-final, losing out on a spot in the final to a razor-thin split decision. Ingvarsson only took up the sport at the age of 17 and has quickly progressed as a fighter, even grading up as far as his current rank of a brown belt in BJJ.
Pleased with his performance he is eager to get back to training and start making his way towards bigger things.
"I am really happy with my performance in my pro debut, I felt really sharp and loose in there and was able to follow the game plan exactly as we planned."
"I think it was the perfect timing for me to make the step into the professional circuit, I am only 24 years old so I'm still young in this sport, but I'm still hungry so we will see what is next."
"I'm taking a week off and relax and then it is straight back in the gym and moving a step closer to the big shows" says the up and coming fighter.
Elsewhere on the card, fellow countryman and teammate Thorgrimur Thordarson picked up a big win as an amateur to be crowned welterweight champion. Thordarson used some slick BJJ in the third round to finish the fight via rear-naked choke and be crowned champion.