Ilir Latifi Bio
Record : 7 wins and 2 loss
Nickname : The Sledgehammer (unofficial)
Division : Light Heavyweight
Born : July 28, 1982 in Malmö
Fighting Out of : Sweden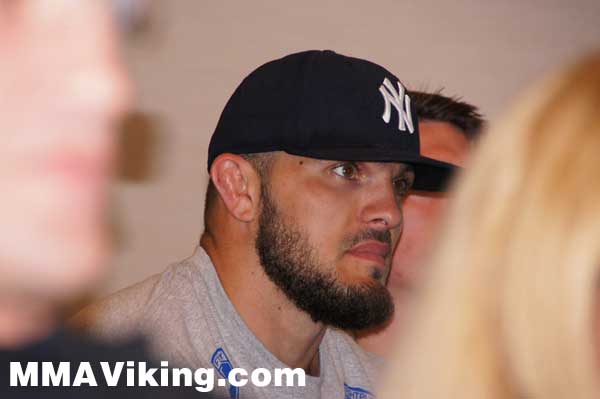 Fight Videos, Pictures, and More
Ilir is a talented light heavyweight fighter. He fights out of Sweden, but has an Albanian heritage.
Latifi is on a three fight winning streak, and holds a record of 7 wins and 2 losses.  His most recent loss was at Shark Fights 17 to Emanuel Newton in a three round decision.  Learn more about what went wrong in this bout, but watching this exclusive video interview prior to GLORY.
He was a training partner for Antonio "Big Foot" Silva in preparation for his match against Fedor.  He is popular and has a top blog on FightPlay.tv, and below  you can see his poster in Stockholm's Budo Fitness store.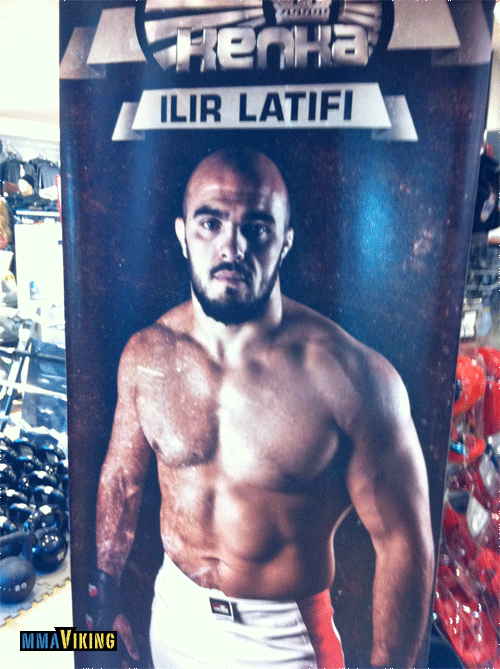 Christian Colombo vs Ilir Latifi

There seems to be a bit of a buzz over his fight with Blagoi Ivanov, where Latifi drove Ivanov into the rings, which broke the cage! See around the 1 minute mark of this video.
More Latifi Links


For the latest news and happenings, view the Ilir Latifi tag.