Magnus "Loki" Ingvarsson (1-0) returns to the cage tonight to take on Percy Hess (0-2) at Caged Steel 21. This is the Icelandic fighter's second appearance under the promotion after his successful pro debut there earlier in the year. The 24 year old is currently training out of Reykjavik MMA in Iceland.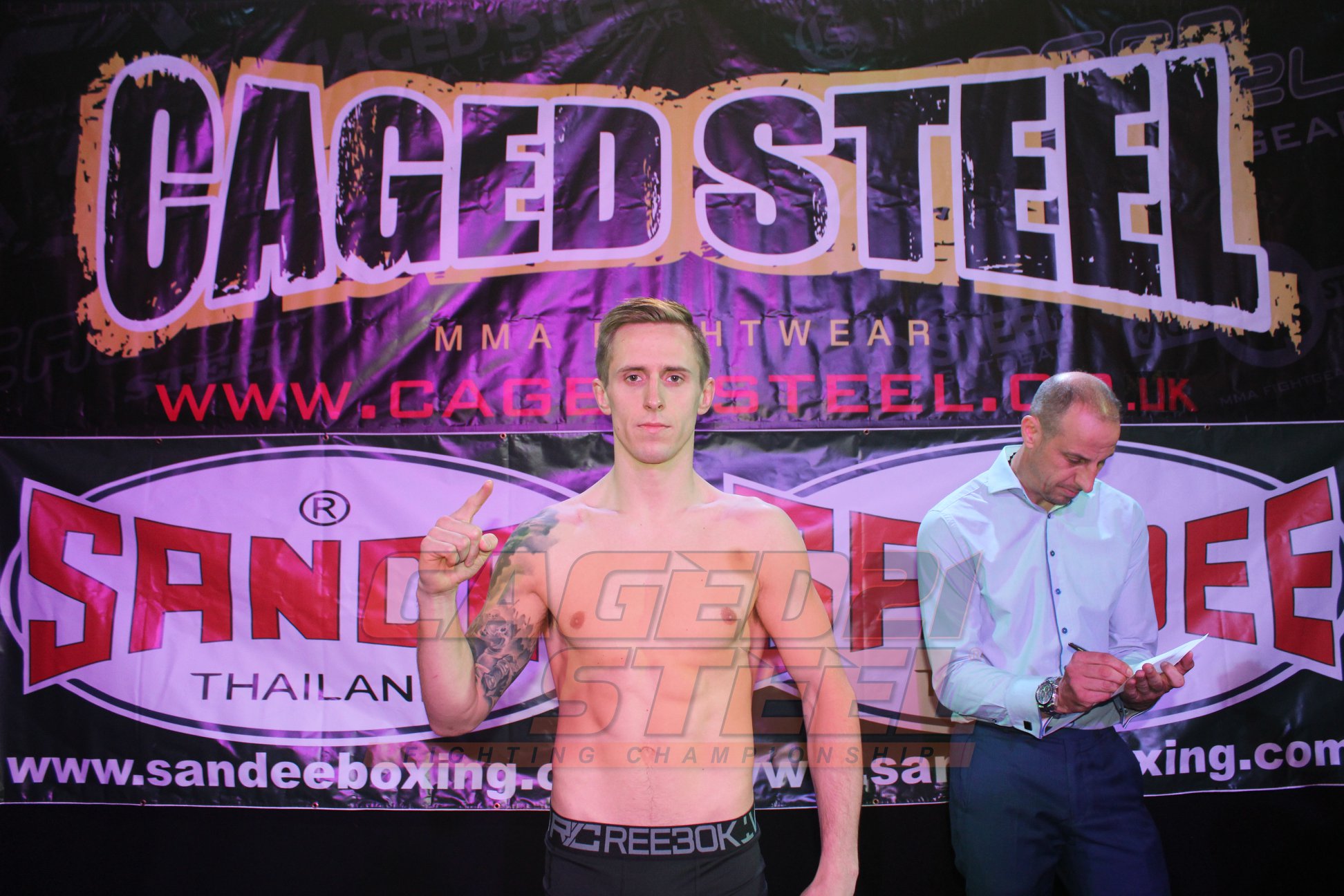 Hess is on a two fight skid since turning pro and Ingvarsson is confident that will be a 3 fight skid after tomorrow. "He's a game fighter but there are levels in this game and he is not on mine."
The confident 24-year-old only got word of an opponent 2 weeks ago. Prior to this, he was unsure he whether or not he would be getting the fight he was promised.
"Yeah I was promised a spot on the card 6 weeks prior to the event but after 4 weeks no one had stepped up, I'm not sure why it was so hard, but in the end someone stepped up." Ingvarsson was beginning to lose hope at this point, it was looking like it things weren't going to work out.
"Yes of course, I was training hard and cutting weight with no one to fight, that was tough man."
In his pro debut Ingvarsson looked incredible, he made very easy work of his opponent to secure a submission victory in the opening round of the fight. After making the switch from amateur to pro, Ingvarsson broke down what his mind set is now like and what he has learned from this journey so far.
I always focus on myself, I want to be able to beat myself in my last fight, I know what I'm capable of so I'm just looking forward to getting in there again."
Looking into the future, Ingvarsson has his sights set on all that's around him but is treated well at Caged Steel so it may work out as him continuing to compete there a bit longer.
"I have my eyes on everything but caged steel is a great show and they treat me really good, I'm only 24 so lets see what happens after this one."
Ingvarsson will not be the only Nordic fighter on the card, he will be joined by fellow Iceland fighters Benedikt Benediktsson and Thorgrimur Thorarinsson. Both men will compete in amateur bouts on the night. Thorarinsson will challenge for the Middleweight belt on the night.