Jani Salmi (9-4) outlasted Russian Nikolay Goncharov (2-1-1) at M-1 Challenge 87.  It was a 15 minute war on the prelim card of the opening night of the M-1 Arena in Saint Petersburg, Russia.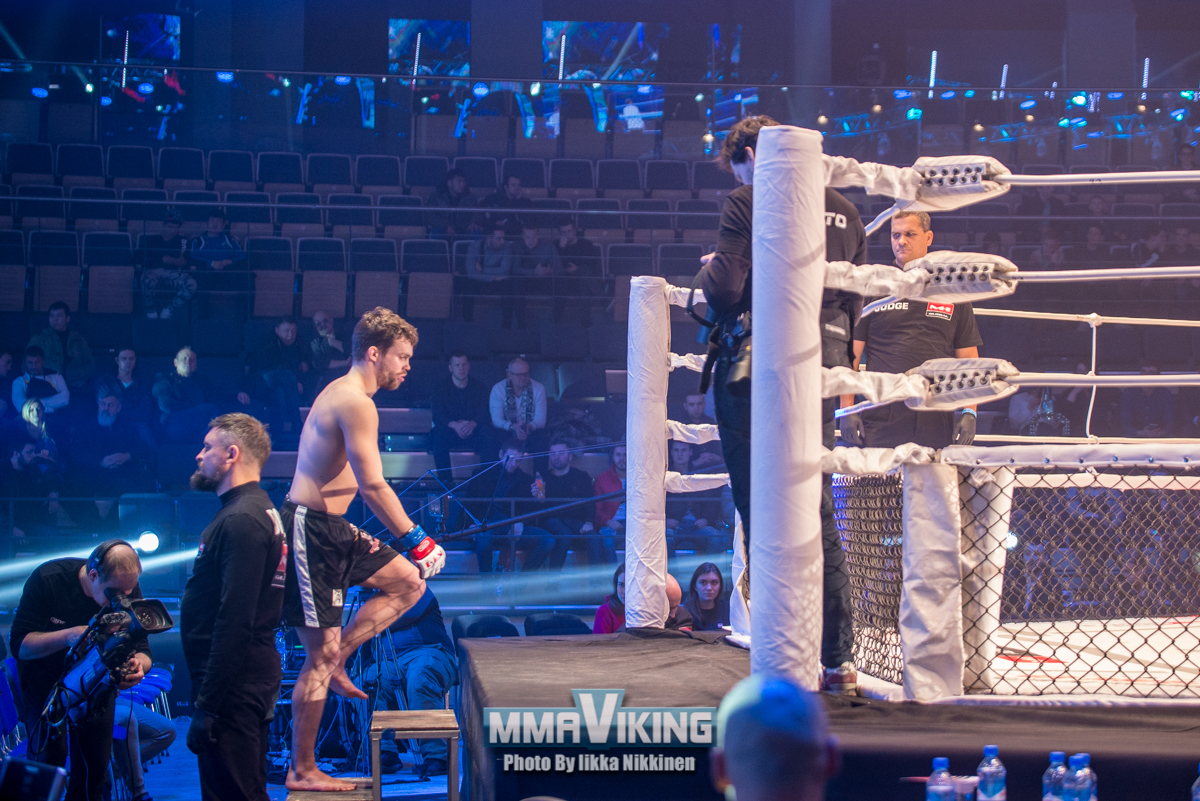 The GB Gym fighter broke a two fight losing streak with the win, and looks to kick-start a new winning streak as he once had 8 in a row.  It was the first M-1 Challenge win in two attempts.
Salmi using left jab early to establish himself on the feet, and got four take-downs in the first round.  Unfortunately, he could not keep the Russian down and standing took heavy leg kicks that damaged his lead leg.
The second round was the best round for the Finn that was finally able to get the fight to the ground and keep it there.  Salmi was on top for several minutes to control the scrappy Goncharov.
After multiple warnings Goncharov was given a yellow card for holding the ropes, resulting in a one-point deduction.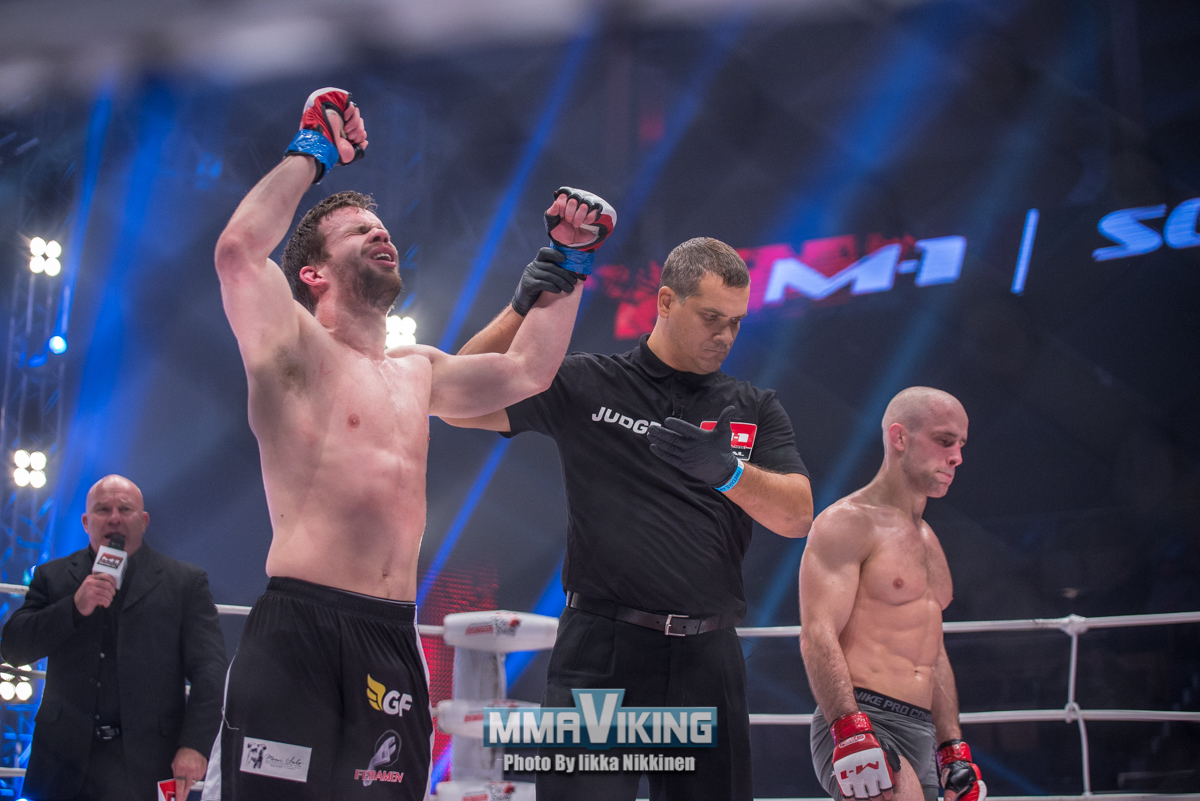 Salmi fights up and gets a take-down of his own.  Now he is controlling on top.  Finally with some good ground and pound.  The Russian was desperate as the fight was slipping away, but Salmi was able to mount offense in finding an opening to get the fight to the ground.  After moving into full mount he was reversed and nearly submitted by an armbar before defending and ending the fight on top.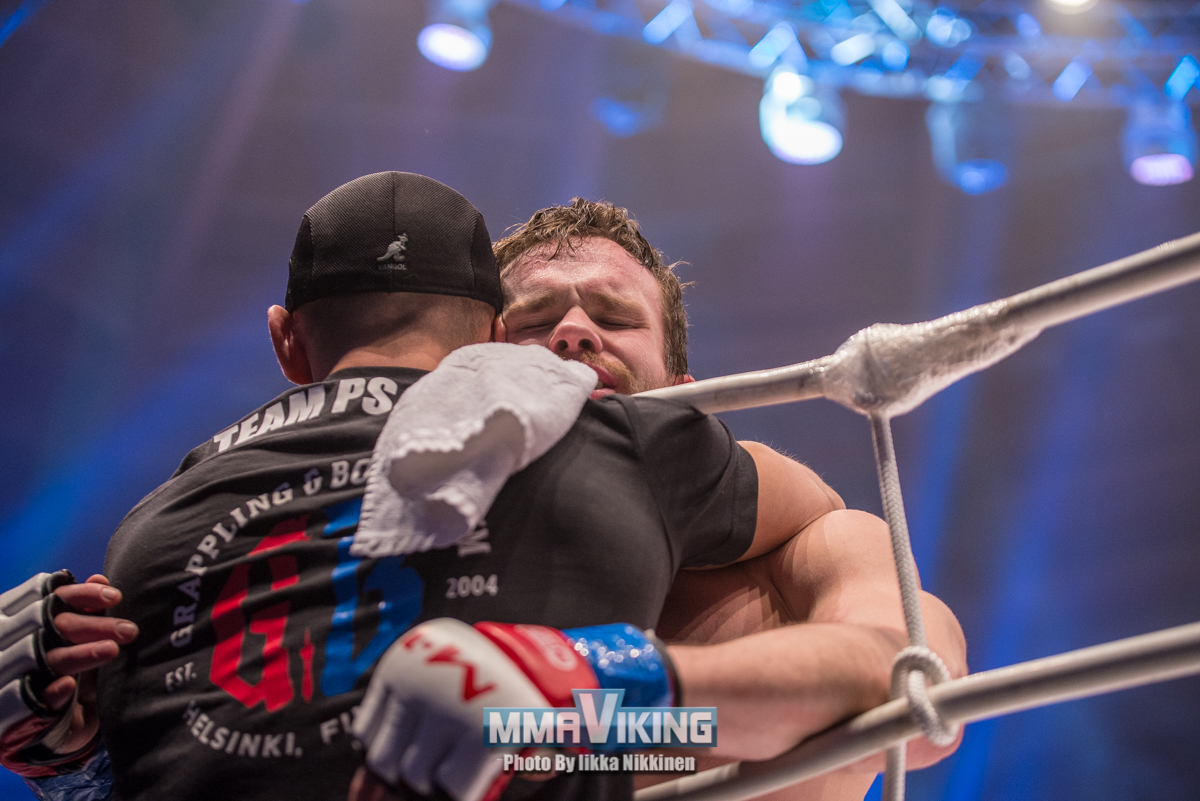 In the end it was a unanimous decision victory for Salmi.